which Samsung smartphone should you choose?
The Galaxy S23, which was just unveiled by Samsung, showcases some exciting innovations, but the Galaxy S22 hasn't said the last word. Here's a comparison between the manufacturer's 2022 and 2023 flagships to help you decide which smartphone to buy.
It's official, Samsung's new high-end Galaxy smartphones are finally here. Of the three models that make up this range Galaxy S23 is the most affordable in terms of price and therefore should experience the same success as its predecessor.
The innovations brought by the 2023 model are not necessarily clear, but there are enough innovations to please a large number of consumers, as we will see together later, especially Samsung is planning an attractive pre-order offer.
The Galaxy S22 retains its solid advantages, and among them, its price has been falling for several months with a possible acceleration. A certain attraction for consumers, because the price of the Galaxy S23 has unfortunately exploded, confirming the rumor going around.
Here's a comparison of the key specs of the Galaxy S23 and GalaxyS22
| | | |
| --- | --- | --- |
| | Samsung Galaxy S23 | Samsung Galaxy S22 |
| Screen | Amoled 6.1 ″ 120Hz | Amoled 6.1 ″ 120Hz |
| Definition / Resolution | Full HD+ / 425 ppi | Full HD+ / 425 ppi |
| Selfie camera (front) | 12MP f/2.2 | 10MP f/2.2 |
| Wide angle (rear) | 50MP f/1.8 | 50MP f/1.8 |
| Ultra wide angle (rear) | 12MP f/2.2 | 12MP f/2.2 |
| Telephoto (back) | 10MP f/2.4 | 10MP f/2.4 |
| Optical zoom | 3x | 3x |
| Processor | Snapdragon 8 Gen 2 | Exynos 2200 |
| Battery | 3900 mAh | 3700 mAh |
| Fast charging | 25W | 25W |
| Connection | 5G, WiFi 6E, Bluetooth 5.3 | 5G, Wi-Fi 6, Bluetooth 5.0 |
| Sealing / Durability | IP68 / GG Victus 2 | IP68 / GG Victus+ |
| Weight | 167 g | 167 g |
| Subtlety | 7.6 mm | 7.6 mm |
| Memory | 8 GB | 8 GB |
| Memory capacity | 128 GB / 256 GB | 128 GB / 256 GB |
You don't need to read extensively to see that changes are not legion on the Galaxy S23. The main thing is preserved, that is, the ultra-compact format of the mobile phone is mainly due to the modest size of its screen.
What changes in the Samsung Galaxy S23
The new design is evident in the S23. It is replaced by a regular photo block lenses integrated directly into the chassis of the smartphone, it is visually more elegant. Thus, Samsung applies the elegant style of the very popular Galaxy S22 Ultra to all its new flagships. The colors also change a little, the white becomes cream, the green becomes paler and the pink disappears. Only black and lavender do not move.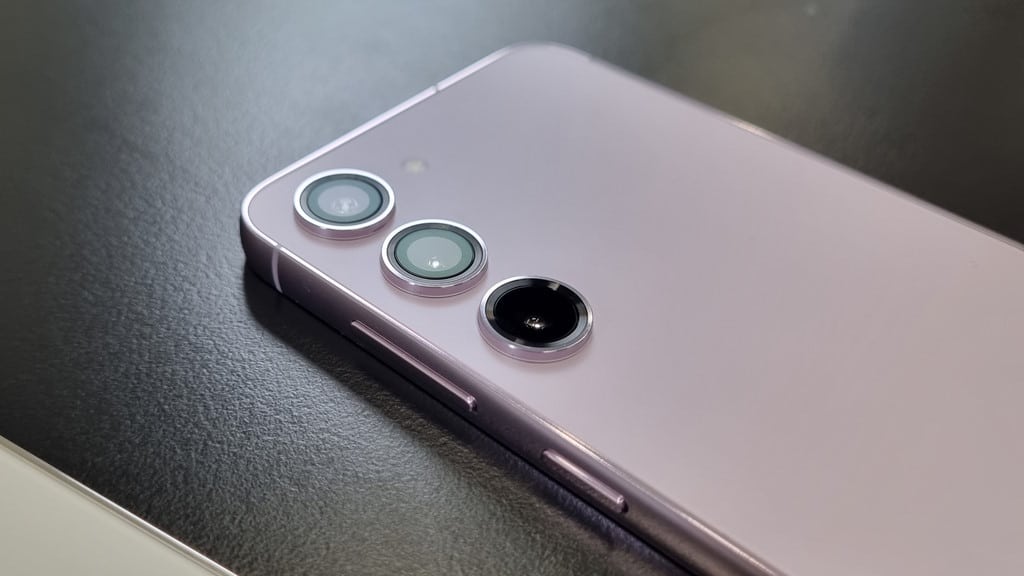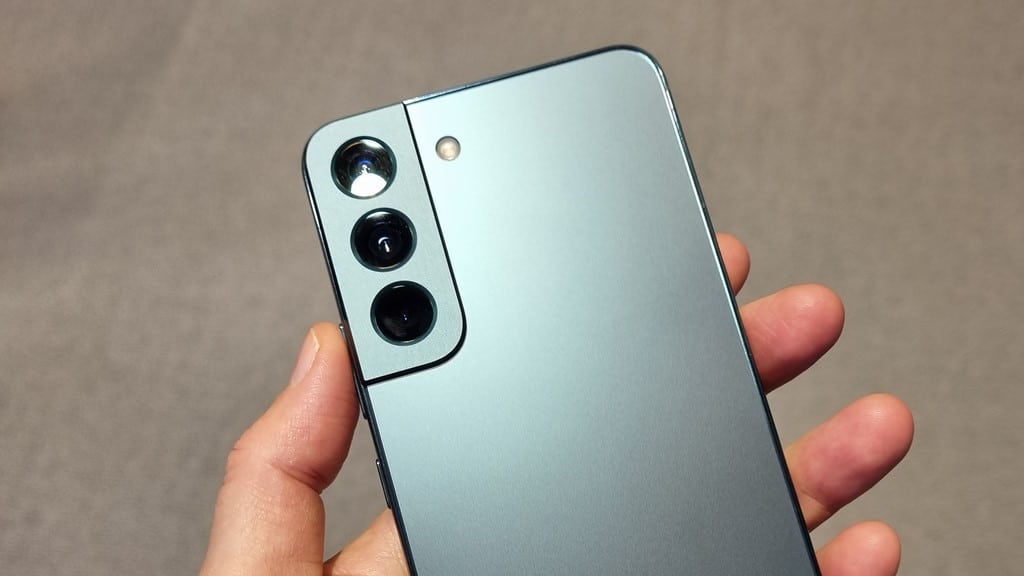 The S22's Exynos 2200 processor has been replaced by Qualcomm's Snapdragon processor, a first for Europe. It's just none, as it's the 8 Gen 2 that will be the most powerful in the Android world in 2023. Compared to the 8 Gen 1 available in S22s sold in the US, Samsung is announcing a huge performance boost: +33% for CPU, +44% for GPU and +51% for NPU. This will have a significant impact on resource-intensive uses, mobile games, and especially photography with improved AI. Note that this year Wi-Fi 6E is supported.
The front sensor, which is used in photos especially for selfies or video calls, has been improved as it reaches a resolution of 10 by 10. 12 megapixels and compatible with Dual Pixel technology (more precise focus). Samsung promises a significant improvement in portraits, especially in low light.
Finally, The 3700 mAh battery has now been replaced by a 3900 mAh battery. It's a nice improvement when you know the weight and slimness of the Galaxy S23 doesn't suffer.
Finally, this year The S23's screen is capable of reaching 1,750 nits of brightness. That's as much as the Galaxy S23 Ultra, and it's a first.
What you won't lose with the Galaxy S22
With the S22, you benefit the same 6.1-inch Full HD+ AMOLED displayAt an adaptive refresh rate of 48 to 120 Hz, which is available on the S23.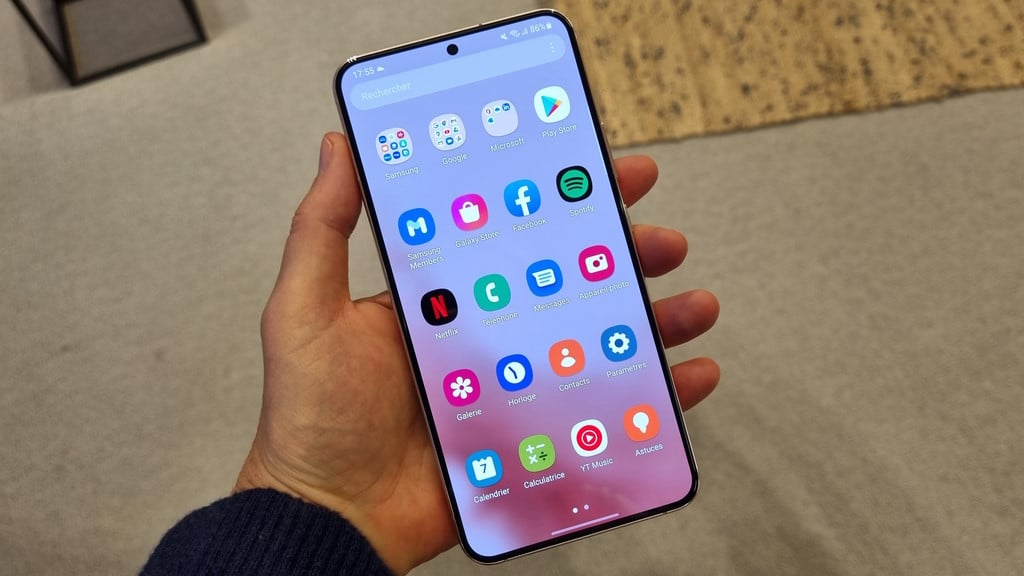 the the rear photo unit consists of the same modules as in the S23 : 50 Mpx wide angle opening at f / 1.8, 12 Mpx ultra wide angle, 10 Mpx telephoto lens for 3x optical zoom.
The battery is compatible with the same 25W charging as the S23. A load that we want to be faster, but underdeveloped.
The The S22's dimensions are equally remarkable for its compactness and lighter than the Samsung Galaxy S23.
The Galaxy S22 is available with the same amount of RAM and storage: 8 GB / 128 GB and 8 GB / 256 GB.
Galaxy S23 or Galaxy S22: price will be the deciding factor
Official Galaxy S22 retail price:
Galaxy S22 8GB / 128GB: €859
Galaxy S22 8GB / 256GB: €909
Galaxy S23 starting prices are:
Galaxy S23 8GB / 128GB: €959
Galaxy S23 8 GB / 256 GB: 1019 €
A widening gap after the Galaxy S22 price drop. They can be found for €749 and €799 respectively and sometimes cheaper in some markets.
The only financial argument in favor of the Galaxy S23, Samsung is offering double the storage for free during the pre-order period, i.e. including February 16. So the 256GB model will sell for 128GB, that is €959… which is still €160 more than the S22 256GB!
If you don't want the most powerful smartphone of the moment, a little more autonomy and some photo improvements, the Galaxy S22 is still a very good plan!