PlayStation Plus: February 2023 "free" PS5 and PS4 games
Game News PlayStation Plus: February 2023 "free" PS5 and PS4 games
After a month under the sci-fi banner with Star Wars Jedi: Fallen Order, Fallout 76 and Axiom Verge 2, PlayStation Plus is back and in better shape than ever! Only four additional "free" games in the program!
In a short week or so next February 7, players who subscribe to PlayStation Plus Essential and above will be able to collect a total of four "free" games; an offer that has not come for a long time. So we start with Mafia: Definitive Edition, the critically acclaimed remake of the legendary 2002 game, but we can also count on the presence of OlliOlli World, Destiny 2: Beyond Light and Evil Dead: The Game. In other words, there is a great program ahead!
Mafia: Definitive Edition (PS4/PS5)
It was in 2002 that Mafia, first released under the name Illusion Softworks, surprised everyone with its script inspired by film noir, but with a sense of realism, to say the least. Today, this blockbuster hit in the history of video games deserves its own famous remake Mafia: Definitive Edition. What's more, the signature Hangar 13 offer will be available to all players with a PS+ subscription starting February 7. It comes to sublimate the game of yesteryear with new graphics inspired by Mafia III and reworked and tweaked gameplay. Action scenes are especially dynamic with the arrival of the unwelcome cover system.
---
OlliOlli World (PS4/PS5)
It's not just Tony Hawk's Pro Skater saga that has you pick up a skateboard to pull off impossible tricks. Yes, there is The World of OlliOlli, the third part of the OlliOlli series, which unlike the Activision games, offers to evolve in all directions, from left to right, like the platformer of the past. Awesome, this offering from Roll7 adds thickness to the franchise, especially with the arrival of an inspired new art direction and the ability to evolve on multiple levels in a single painting. Everything is more accessible to better welcome newcomers. Urgent to try!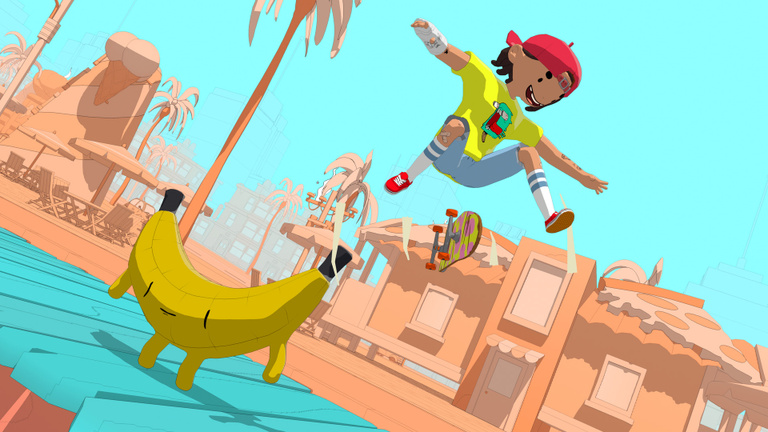 ---
Destiny 2: Beyond Light (PS4/PS5)
While Destiny 2 has been free-to-play for several years now, its DLCs aren't systematically free-to-play. It is for this reason that the PlayStation Plus Essential program will offer to discover one of the last great expansions of the multiplayer FPS from February 7th. Beyond the light. This content promises to be a huge journey. It asks the players to take the spaceship to the side of Europa, the frozen moon of Jupiter, and thus discover a whole new playground and once again fight the enemy hordes as a team.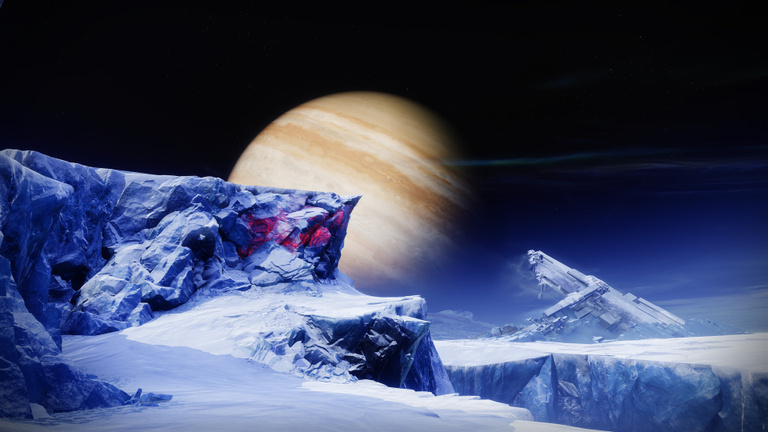 ---
Evil Dead: The Game (PS4/PS5)
We finish with a definite conclusion to the PlayStation Plus Essential program for February Evil Dead: The Game. Released in early 2022, this crazy production is inspired by Friday the 13th: The Game. It offers four players to embody the survivors – taking the faces of actors from films and TV series – to face the fifth participant who controls the evil entity. To combat this, you'll need to cast Ash's symbolic chain, as well as wade through a giant map to find various pages torn from the Necronomicon, the book of the dead.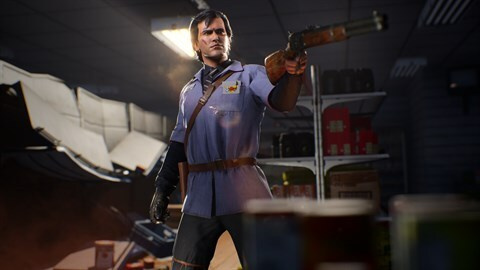 ---
About the new PlayStation Plus:
What is PlayStation Plus?
PlayStation Plus is a subscription form of PS4 and PS5. Through different offers, you can enjoy hundreds of PlayStation games, a list of retro games from PS1 to PS3, and even streaming, depending on your subscription level.
3 What are the PS Plus offers?
PlayStation Plus consists of three levels: Essential (€8.99 per month), Extra (€13.99 per month) and Premium (€16.99 per month). The former offers the same benefits as the old PS Plus (online play, cloud saving, games included every month, exclusive discounts through the PlayStation Store). The latter also benefits from a catalog of nearly 400 PS4 games | PS5. And the third one adds on top of retro software (PSP, PS1, PS2, PSP), streaming a selection of remote games to read and – this is important – demos to try out a few blockbusters.
Who can benefit from free PlayStation Plus games?
Depending on your subscription, you will not have access to the same games. With PlayStation Plus Essential, you get access to the PS Plus Collection (only on PS5) and titles offered every month. With the addition you PS4 catalog | PS5 with nearly 400 apps. With Premium you get around 340 retro games, PS3 streaming titles and demos.