DualSense Edge review: Sony's best, but at what price?
Would you like to have that little extra, little edge that will help you win when you play? This is the main principle of gamepad development DualSense Edge, which is Sony's answer to Microsoft's Xbox Elite Controller. However, behind its aesthetics and some of its appeal lies a controller that is beyond everyone's reach.
A controller with high-end weather
We feel that from the beginning DualSense Edge is a high-level supervisor. In fact, rather than being presented in a plain cardboard box, Sony's new controller comes in a portable plastic case that's as nice as it is sturdy. Inside, you'll find: storage space, four covers for your joysticks, four buttons for the two new slots on the back of the controller, as well as a sturdy 2.8-meter USB-C cable. A small base can also be attached between the controller and the cable to fix the latter and prevent it from being accidentally disconnected in the middle of a gaming session.
Right out of the box, we see the controller's brighter textures. In fact, its white and black tones match the colors of the first DualSense as well as the PlayStation 5. However, the middle part of the controller has a glossy surface rather than matte, which gives it a more polished look. . In addition, the touchpad is engraved with small indentations of the controller's buttons, while the same small indentations are added to the tips of the triggers to give them more texture. Bottom line: Our fingers are less likely to slip when pressing the Edge model's triggers compared to the DualSense.
On the other hand, the sides of the controller are slightly shorter than the original PlayStation 5 controller. Although the difference is small, the grip is a little easier because it fits more in the palm. On the other hand, DualSense Edge slightly heavier than her older sister. Even if we're talking about a small difference of about 44 grams between the two controllers (281 grams vs. 325 grams), we can feel it between our fingers. Therefore, expect to feel some strain during long gaming sessions or if you squeeze the controller a little too hard.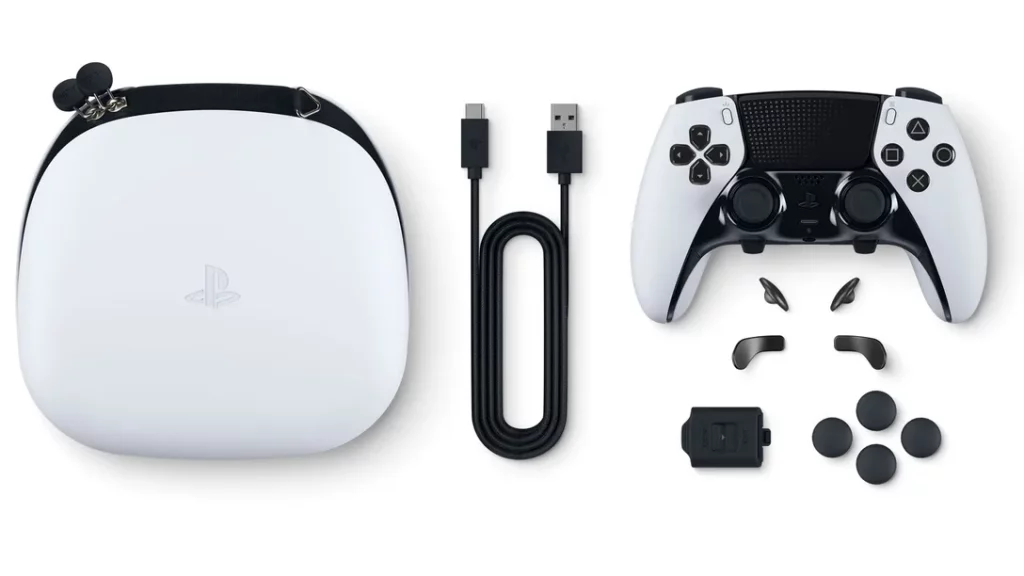 More buttons for more customization
Of course, Sony has not only made aesthetic changes compared to DualSense. After all, the Edge version was supposed to give you all the tools to gain an in-game edge.
So when you plug your controller into your console, a simple, well-designed digital guide will walk you through the steps to set up your new hardware. Besides, DualSense Edge each joystick allows you to configure sensitivity zones as well as zones without detection. The triggers have three levels of sensitivity depending on the pressure you want to achieve the required action by pressing one of them. To do this, you only need to select the desired pressure thanks to the levels located on the back of the lever.
I also told you about the two new slots in the back. You can insert two of the four new keys offered to get two other keys for your games. Two of these buttons are long and the other two are smaller with rounded ends. It's all a matter of preference, but keep in mind that you can accidentally hold the slightly longer buttons just by holding the controller. I believe that all players will prefer the rounder than the four.
However, the big innovation remains the addition of new Fn triggers under the joysticks. By pressing one of them for two seconds, you will bring up a menu where you can switch between the four control profiles. Therefore, DualSense Edge allows you to customize four different control profiles to have unique controls that suit your preferences or different play styles. You can instantly switch from one profile to another within the same game or when switching software. In addition, this feature allows us to adjust the level of the headphones without physically moving our hands. Everything is easily disarmed and will surely appeal to those who want to customize their gameplay without breaking their heads.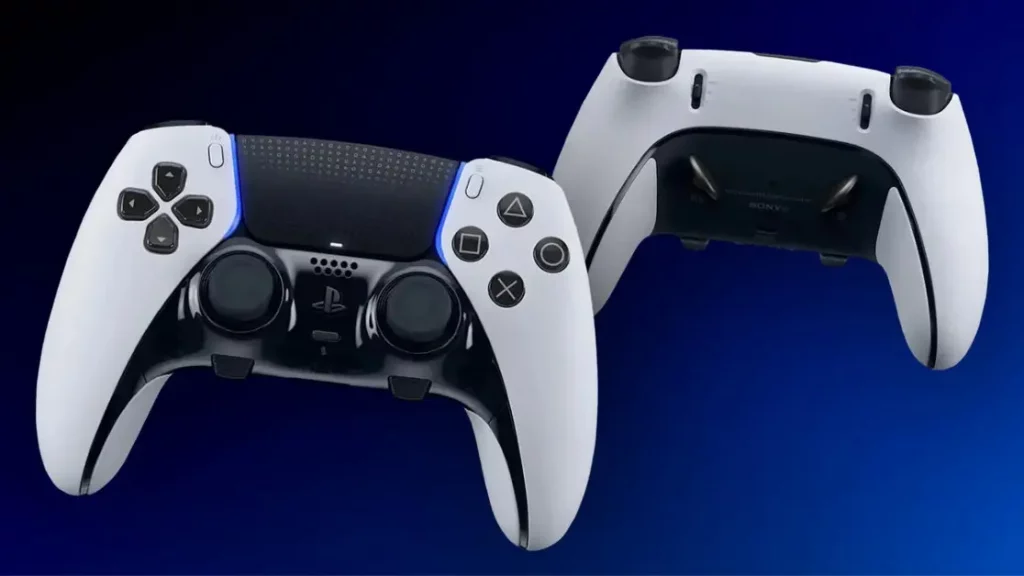 A cost-effective solution to the problem drifting
As I do, you know that one of the problems with modern controllers is popularity drifting. It gets a little frustrating when you start having this problem and you have to send your controller in for repair or buy a new one.
But Sony wanted to respond to this disappointment DualSense Edge. Indeed, it is possible to remove the surface located in the middle of the controller to gain access to the joysticks. You can easily take each of these rods back for replacement if needed. For this purpose, the Japanese company has also released joystick replacement kits DualSense Edge. For CA$24.99, you can replace a defective joystick, which is much cheaper than a repair or, above all, a complete replacement.
On the other hand, this element also indicates that drifting may be a problem with DualSense Edge. It's too early to tell if that's a reality with this new controller, but Sony's plans for a replacement solution point in that direction. Of course, Sony is not the only one to blame, as all manufacturers have problems driftingbut this new top controller doesn't attribute this source of frustration to past problems with the Japanese company.
Also, know that if you want to experience the feeling of the past, then you can easily remove the joystick covers. DualSense Edge replacing them with caps similar to the old DualShock's joysticks. It's a slightly smaller option, but it still made me smile as it brought back memories of my PlayStation 2 and PlayStation 3 controllers.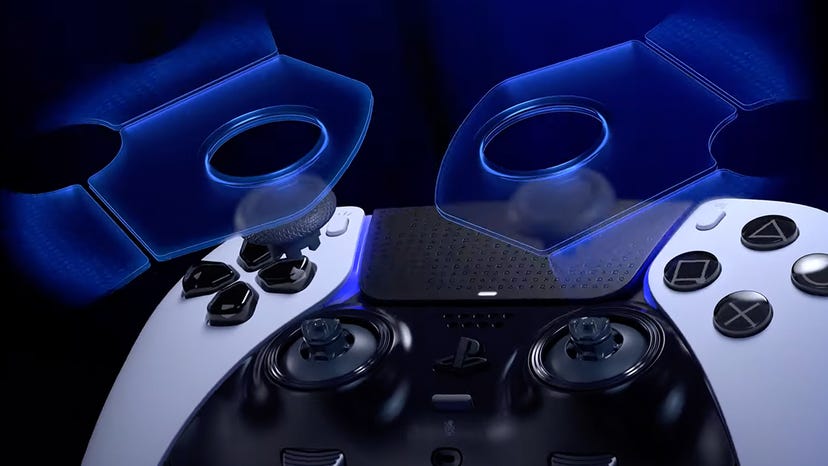 Battery: The Achilles heel of the DualSense Edge
Without confirmation, there will be no problem driftingwe can still say that DualSense Edge it's a nice controller that improves on the quality of the original DualSense. However, two elements may put off many players: the battery and the presence of slots on the back of the controller.
In fact, the battery is probably the most disappointing part DualSense Edge. Why? Because its autonomy has decreased by about 40% compared to DualSense. If you play a game using all the technologies of the controller, you will not have more than three to four hours of autonomy. Otherwise, don't wait to get past the six-hour game stick before charging it.
Even if Sony confirmed this information before the release of the controller, it is disappointing to have a battery with such little autonomy. Thanks to the additional technologies integrated into it, the company could not find an alternative solution for integrating a more powerful battery. Also, one might wonder if the inclusion of a 2.8 meter cable is the answer to this problem. While this never bothered me, those who don't like playing with a controller attached to their console will need to charge it regularly, or even plug it in during a gaming session.
Otherwise, purists will be disappointed that there are only two slots on the back of the controller to accommodate two additional buttons. In fact, the competition already offers controller models that can include four or even six buttons. To some, this may seem like overkill, but to others, it's a missed opportunity for Sony to add more customization options to a very expensive controller.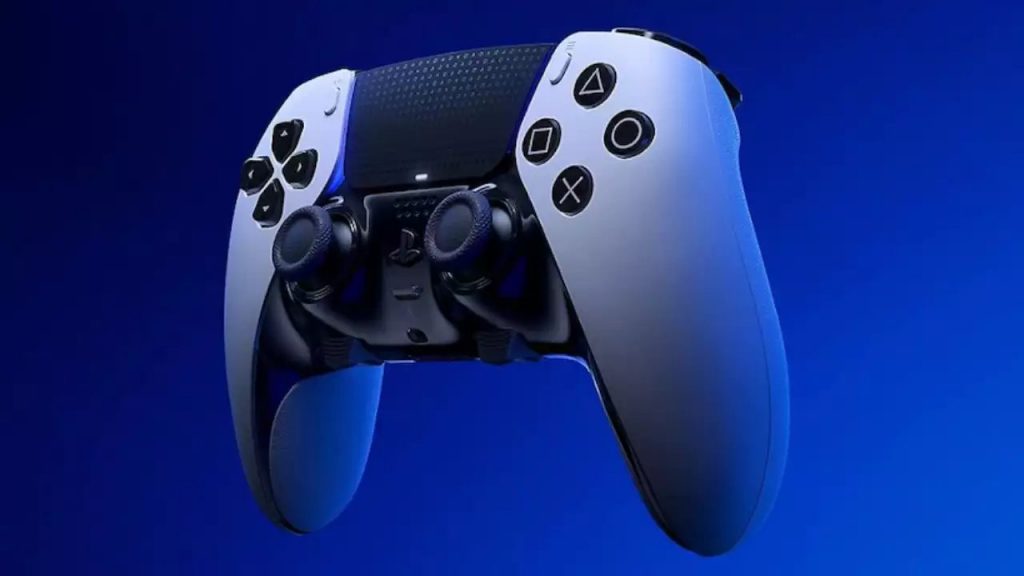 Do you really need it?
To buy or not to buy DualSense Edge ? The question arises and depends on each of you.
However, it should be considered when looking at its price. For around CA$300, a controller might be aesthetically pleasing and interesting, but will it fulfill your needs as a gamer? Do you really need to configure all these features to enjoy your games more? Feel that these extra options will give you a small, small advantage edge which one will help you play easier?
Admittedly, DualSense Edge it can give you an edge in certain games, such as first-person shooters or games where you have to quickly press key combinations to perform various actions. However, at $300, these customization and streamlining options will only suit a minority of gamers. For the most part, a good basic DualSense will do the job for many years to come.
In general, DualSense Edge if you really feel the need for it, and above all, it is a controller to consider whether you can really afford to put that much money in your hands.