The best sites and apps for learning languages
If you have decided to learn a foreign language in 2023, there are many platforms that will help you achieve this goal.
There are only a few days left until the end of January, and it is time for some to evaluate their good decisions. This habit that prompts us to make the right resolutions to celebrate the new year is not always obvious. By aiming too high, we often fall too low. No panic and no pressure, good decisions should be positive. Ulceration for a few failed exercise sessions is out of the question.
Whatever your new resolution, there are tools to help you achieve your goals. For example, video games can be a great way to get daily exercise. But if you are one of those who want to enrich your culture, have you decided to learn a new foreign language this year? Imagine that in 2023, there are more and more fun tools to make learning easier. Here are the best websites and mobile apps to help you in your quest for knowledge!
Duolingo
It is impossible to make this choice without starting with the main services of the genre: Duolingo. The little green owl program quickly became a leader. It's completely free, if you're good, you can learn whenever you want! A simple mistake will cause you to lose your heart and after a few mistakes it's game over. To avoid this, there is also a premium subscription, which we recommend only to the most common users.
One lesson a day is enough to expand your vocabulary, is enough to be successful in ordering a beer on your next holiday in Spain or Italy. This is a great way to find out if you like the language before starting more serious lessons.
QIOZ
Established by the Île-de-France region, this platform should appeal to film and series lovers. Free and without geographic restrictions (don't panic if you live outside this region), QIOZ offers learning through video excerpts from pop culture.
Program, series, clips and video reports in the original version to work in the language of your choice. It is possible to learn English, Spanish, German, Portuguese and Chinese. In addition, QIOZ offers two unique programs dedicated to inclusion. Non-French speakers can even learn our language, while everyone can take advantage of french sign language lessons. It's a great, little-known tool that lets you learn while having fun.
Language reactor
As far as pop culture goes, this is a medium that will appeal to professional audiences. Language Reactor is a Google Chrome extension that is considered one of the most effective tools for practicing and memorizing. Let's not hide our faces, we will surely crown 2023 by spending hundreds of hours in front of Netflix. Obviously, there's nothing wrong with that, but why not make the most of this time in addition to having a good time?
By installing this extension on your browser, Your Netflix account will become a veritable vocabulary. By offering you a list of programs available in the language you want to learn, you can watch a movie or series with many learning elements. Subtitles in your native language and target language facilitate word acquisition and promote contextual vocabulary understanding. Combining visual and auditory support, as well as passion for what you are watching, provides the best formula for lessons of unparalleled efficiency.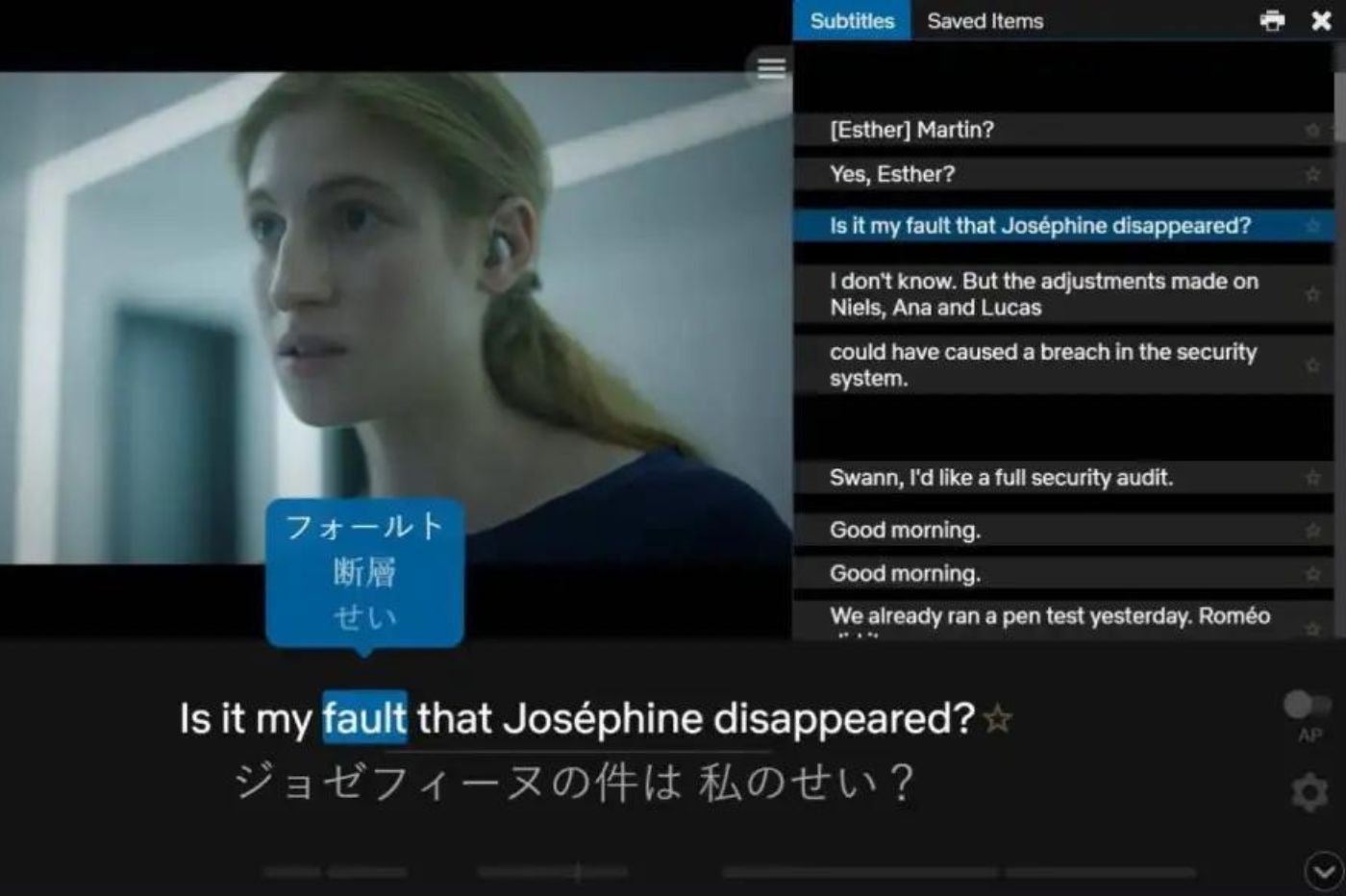 Quizlet
To complete this selection, here is a program aimed at students who are more advanced in their learning. Students of Asian languages ​​are probably familiar with Anki. Highly recommended by language teachers, this tool makes creating flashcards easy. With a word on the front and its translation on the back, these review cards can then be grouped into custom decks to form a review game right from the app. Also, Anki is a bit complicated to learn and is not free on all platforms.
Fortunately, there is a free and simpler derivative. Quizlet uses the same principle, but offers a more well-thought-out user experience. Creating your own maps is simple and intuitive, but can be time-consuming. If the creation takes too long, you can take advantage of the ones shared by users. There are already hundreds of decks ready for review in most languages who is waiting only for you! this program is chosen as the main ally to learn as efficiently as possible. The app is available on iOS, Android and the web, allowing you to take your collection with you wherever you go.