the best premium compact smartphone is on sale for -20%
Asus' approach to the smartphone market is to focus on two niches. As a result, the manufacturer has two variants, ROG Phone and Zenfone. If the former is game-oriented, the latter focuses more on the compact side. For the winter sales of 2023, Boulanger is offering the 8 + 128GB version for €659 instead of €799.
Unlike other manufacturers who make a model for each segment, Asus' positioning is quite smart. With the Zenfone range, the firm is ultimately tackling a less competitive market: compact smartphones. The latest model in this version is the Asus Zenfone 9. For the winter sales of 2023, you can get the 8 + 128 GB version for 140 euros cheaper.
Why is Asus Zenfone 9 interesting?
Powerful Snapdragon 8+ Gen 1
120 Hz AMOLED panel
Video recording in 8K @24 fps
Instead of the usual €799, the Asus Zenfone 9 is now on sale at Boulanger for €659.
---
If the offer mentioned in this article is no longer available, take a look below to find other promotions for the Asus Zenfone 9. The table is updated automatically.
Where to buy

Asus Zenfone 9 at the best price?
A reference to compacts
With each generation, Asus always manages to maintain the DNA of the Zenfone models, which is a compact, ergonomic, well-finished powerful smartphone. Hence, the Zenfone 9 gets a sober design with rounded edges. With dimensions of 68.1 x 146.5 x 9.1 mm for 169 g, the grip will be pleasant. The back is made of polymer plastic to improve ergonomics. The smartphone does not run the risk of slipping through your fingers or leaving fingerprints.
Another advantage of this model, apart from its compact size, is the screen. For this iteration, we have a 5.9-inch AMOLED panel that displays a resolution of 2400 x 1080 pixels (Full HD+) and a density of 445 dpi. This gives particularly deep blacks and infinite contrast. Added to this is an adaptive refresh rate of 120 Hz. Suffice it to say that fluidity will be a daily occurrence on this smartphone.
Compact with premium features
Underneath Asus Zenfone 9 hides a powerful monster, Snapdragon 8+ Gen 1 processor coupled with Adreno 730 graphics chip. We also have 8 GB LPDDR5 RAM, 128 GB ROM. No game, even the most greedy, will be able to break the configuration. It is even the strongest in its category. With this smartphone, you can perform your daily tasks calmly and comfortably.
Despite its small size, the Zenfone 9 has a durable 4300 mAh battery. With extensive use, this model will last a day with good and standard use, about a day and a half. If Asus has skipped wireless charging on this smartphone, you can recover 100% of your battery in 1 hour 15 minutes. Finally, the main photo sensor is 50 Mpx against 12 Mpx for the front photo module. They do the job.
To learn more, be sure to read our full review on the Asus Zenfone 9.
8 /10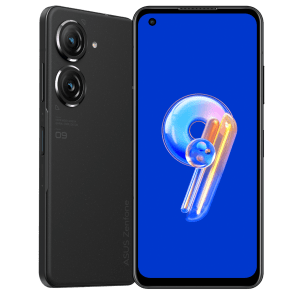 Winter sales: the best deals selected by Frandroid's editorial staff
The Winter Sales officially started in France on Wednesday 11th January 2023 at 8am and will end at midnight on Tuesday 7th February. At the moment, several merchants have drawn their best offers. Here are the best deals from our live sales.
Our picks by product category
Our picks by merchants
To make sure you don't miss out on any good plan for this event, here are some reflexes you should take now so you don't miss any of the suggestions we recommend:
Follow us on our twitter account @FrandroidPromos dedicated only to good deals (don't forget to activate the call to receive real-time notifications)
Download our Frandroid app (available on iOS and Android) to enable notifications from the "Good Deals" category and get new 2023 Winter Sale items in real-time.
Subscribe to our Good Deals newsletter (multiple emails per day, 1-click unsubscribe, distribution to third parties) to make sure you get the deals firsthand:
---
Help us build the future of Frandroid by answering this survey!