Golden Boot 2023: Nicky Evrard, Bilal El Khannouss, Kevin De Bruyne and Wouter Vrancken, other winners
Along with the 69th Golden Shoe, other additional awards were presented in Antwerp this Tuesday. See the full list.
Nikki Evrard won her 7th Women's Golden Boot, becoming the first goalkeeper to win the distinction
Bilal El Khannouss beats De Ketelaere and Samoise as hope of the year
Bilal El Khannouss (Racing Genk) received Hope of the Year at the 69th Golden Shoe Gala in Antwerp on Wednesday. He is narrowly ahead of second place Charles De Ketelaer (Bruges/AC Milan) with 355 points. Matisse Samoise (La Gantoise) is third with 146 points.
18-year-old El Khannouss has been in the public eye this season in midfield for Racing Genk. The young midfielder, who played in 18 of the 20 matches he played in the league this season, stood out in the Limburg game. "Genk" leads the Jupiler Pro League with 55 points and only two defeats in 21 matches. El Khannouss, a dual Belgian-Moroccan national, chose Morocco and was named in the Atlas Lions squad for the World Cup. Morocco lost the match for third place against Croatia and finished in 4th place.
Hope of the Year classification
1. Bilal El Khannouss (KRC Genk) 355 2. Charles De Ketelaere (Club Bruges) 354 3. Matisse Samoise (La Gantoise) 146 4. Joshua Zirkzee (Anderlecht) 141 5. Zeno Debast (Anderlecht) 97 7. Maxim De Kuyper (Westerlo) 73 8. Victor Bonifas (Union) 72 9. Sergio Gomez (Anderlecht) 68 10. Rafael Onyedika (Bruges) 62 11. Abakar Silla (Club Brugge 49912. (Cercl Brugge) 43 13. Maarten Vandevurdt (KRC Genk) 36 14. Adem Zorgene (Charleroi) 33 15. Luka Oyen (KRC Genk) 31 16. Alhassan Yusuf (Antwerp) 27 17. Yerencher (18.12.) Marco Kana (Anderlecht) 18 19. Julien Duranville ( Anderlecht) 15 Fábio Silva (Anderlecht) 15 21. Simon Adingra (Union) 13 Antonio Nusa (Club Brugge) 13 23. Christian Arnstad (Anderlecht) Solow12C 25. Amin Al-Dakhil (St. Truden) 11 26. Louis Patrice (OHL ) 10 27. Lyle Foster (Westerlo) 9 Evud Pletinkx (Zulte Waregem/OHL) 9 Arthur Vermeeren (Antwerp) 9 30. Michelvischal (Antwerp) 8 Ilyas Sebaui (Beersot) 8 32. Mandela Keita (OHL) 6 Anass Zaruri (Charleroi) ) 6 34. Cihan Canak (Standard) 5 Bjorn Meijer (Club Brugge) 5 36. Ibrahim Salaho (La4) Stroeykens (Anderlecht) 4 38. Kevin Denkey (Sercle Bruges) 3 Alieu Fadera (Zulte Waregem) 3 Abdelkahar Kadri (KV Kortrijk) 3 Amadou Keita (Eupen ) 3 Boris Lambert (Eupen) 3 András Genkömeth (András Genkushi)3K (Charleroi) 3 William Pacho (Antwerp) 3 46. Anouar Ait El Hadj (Anderlecht) 2 Stelios Andreou (Charleroi) 2 Georges Mikautadze (Serain) 2 Cenk Ozkacar ( OHL) 2 Andreas Skov Olsen (Club Bruges) Zulte Varegem) 2 52. Jurgen Ekkelenkamp (Antwerp) 1 Isaac Nuhu (Eupen) 1 Killian Sardella (Anderlecht) 1 Frederik Soelle Soelle (Mechelen) 1 Ignas Van der Brempt (Club Brugge) 1 Martino Wasinski (Charles)
Kevin De Bruyne was named the best Belgian abroad for the third time
Kevin De Bruyne won the third Belgian Abroad of the Year title at the 69th Golden Boots Gala in Antwerp on Wednesday. He succeeds Romelu Lukaku.
De Bruyne, 31, won the Premier League last season with Manchester City and was named the Premier League's best player. In the Champions League, he was eliminated in the semi-finals against Real Madrid and Thibaut Courtois and Eden Hazard, future winner. His performances also allowed him to take 3rd place in the Ballon d'Or after the Frenchman Karim Benzema and the Senegalese Sadio Mane.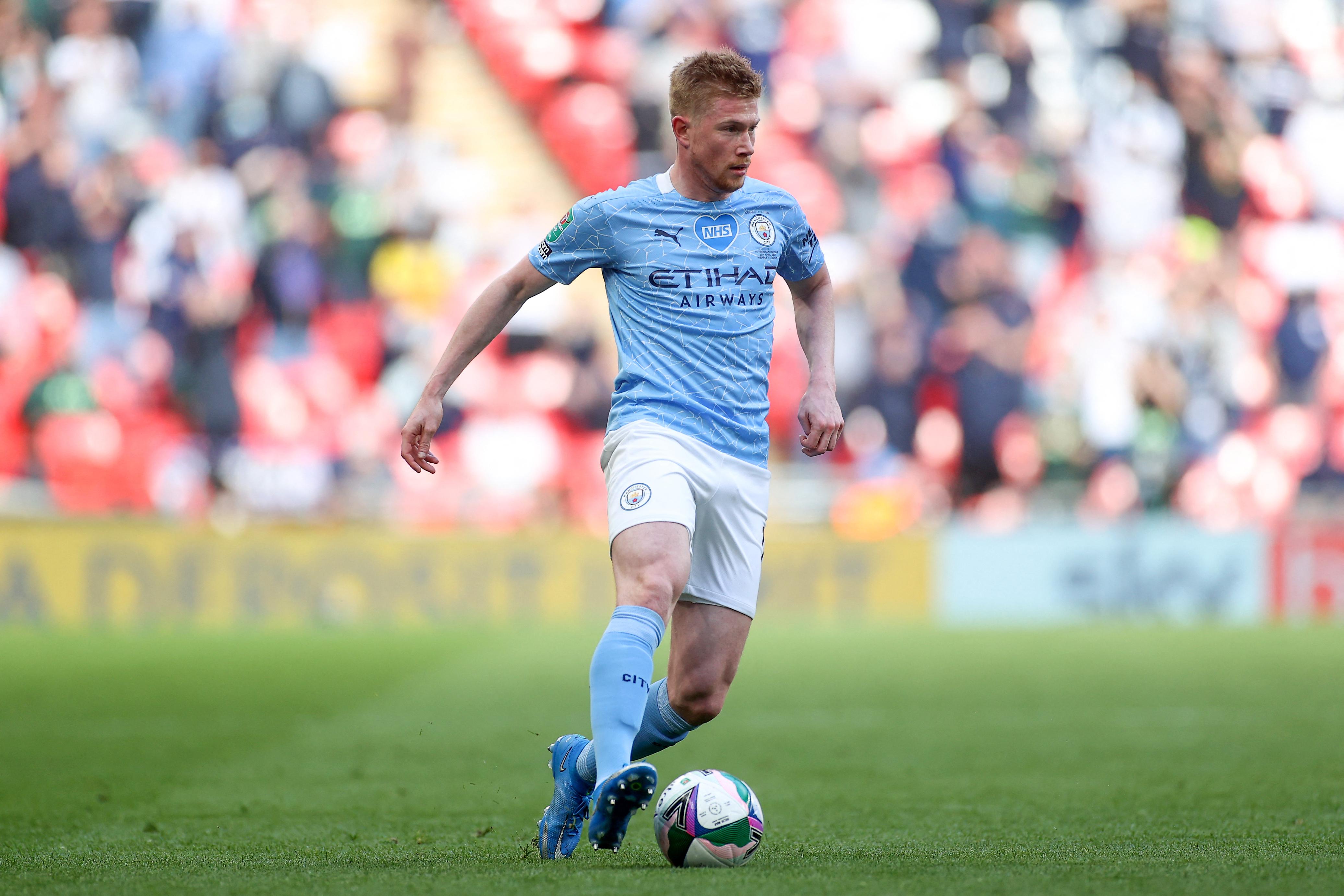 This season, "KDB" scored 3 goals and made 17 assists in 26 matches in all competitions. With a total of 769 points, the "Red Devil" replaces Romelu Lukaku in the list. Real Madrid goalkeeper Thibaut Courtois takes the 2nd place with 675 points. Leandro Trossardcompleted the podium with 234 points transferred from "Brighton" to "Arsenal" last week.
Best Belgian Abroad of the Year Awards
2000: Emile Mpenza (Schalke 04) 2001: Marc Wilmots (Schalke 04) 2002: Marc Wilmots (Schalke 04) 2003-2007: Not awarded 2008: Marouane Fellaini (Everton) (Manchester: 1908) ) City) 2011-2012: not awarded 2013: Thibaut Courtois (Atletico Madrid/Chelsea) 2014: Thibaut Courtois (Chelsea) 2015: Kevin De Bruyne (Wolfsburg/Manchester City) 2016: Kevin De Bruyne (Manchester City) E.Hazar01: (Chelsea) 2018: Eden Hazard ( Chelsea) 2019: Eden Hazard (Chelsea/Real Madrid) 2020: Romelu Lukaku (Inter Milan) 2021: Romelu Lukaku (Inter Milan/Chelsea) 2022: Kevin De Bruyne (Manchester City)
Wouter Vrancken was named coach of the year after Felice Mazzu
Wouter Vrancken He was selected as the coach of the year at the 69th Golden Boots Gala held in Antwerp on Wednesday. He is the head coach of Racing Genk Felice Mazzu.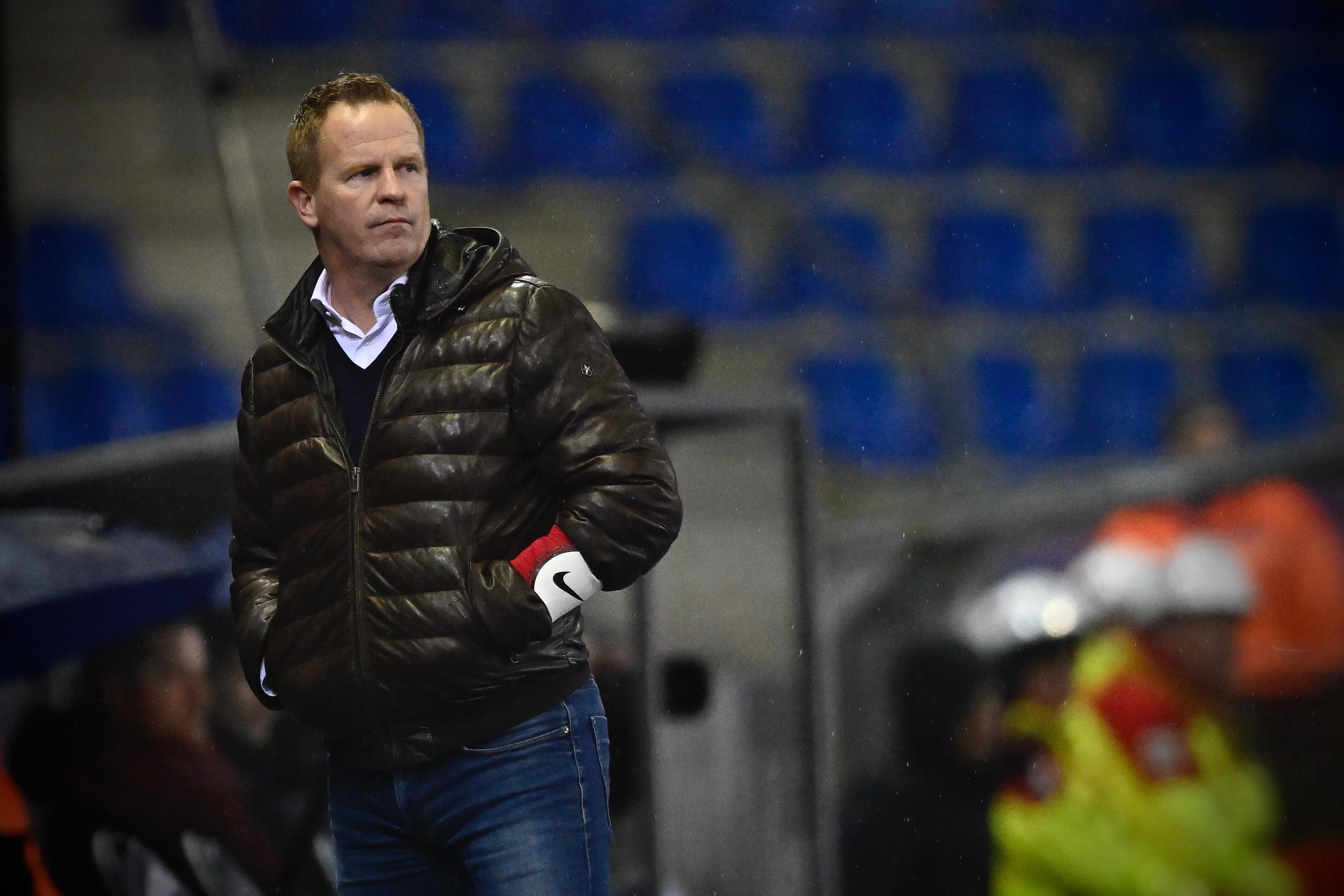 43-year-old Vranken excelled last season with "Mechelen" and led the club to the 7th place by qualifying for the European playoffs. Vrancken, who moved to Genk from Mechelen last summer, has given Limburg a boost after a difficult season, allowing Racing to now top the Jupiler Pro League with 55 points and just two defeats in 21 matches. Vranken, named coach of the year for the first time, is among the three finalists for the Raymond Goethals Trophy, which honors the best Belgian coach of the year. Carl Hoefkens and Karel Geraerts. The Limburg coach scored 558 points, ahead of Felice Mazzu, who was second with 438 points from Union Saint-Gilloise and Anderlecht in 2022. Karel GeraertsThe current coach of "Union Saint-Gilleuase" is 3rd with 267 points.
Coach of the year rating
1. Wouter Vrancken (Mechelen/KRC Genk) 558 2. Felice Mazzu (Union/Anderlecht) 439 3. Karel Geraerts (Union) 267 4. Hein Vanhaezebrouck (Gentoise) 181 5. Alfred Schreuges (Club Brugge) 56. 130 7. Ronnie Deila (Standard) 47 Jonas De Rooke (Westerlo) 47 9. Vincent Kompany (Anderlecht) 36 10. Mark Van Bommel (Antwerp) 21 11. Bernd Hollerbach (St. Domin2)-16 Thalhammer (Cerkl Brugge) 14 Edward Still (Charleroi) 14 14. Mark Bryce (OHL) 7 15. Yves Vanderhaeghe (Ostend) 6 16. Steven Defour (Mechelen) 3 Brian Priske (Antwerp) 3 Storjk (Berndk) 2 19. Miron Muslic (Cercle Brugge) 1 Timmy Simons (Zulte Waregem) 1