Apple's mixed reality headset could revolutionize FaceTime calls
In a lengthy article, Bloomberg reveals what is the most accurate portrait yet of Apple's Reality headset, which is still expected in 2023. One of the flagship features of the product will be 3D body modeling for ultra-futuristic FaceTime virtual meetings.
Can Apple succeed in the virtual reality sector or is it about to enter a niche market? According to increasing rumors, the Californian brand will announce its first mixed reality headset in 2023, probably in the spring. Reality Pro or Reality One (these are the two names registered by Apple) will allow the iPhone maker to experiment with a new market that struggles to convince the competition (Meta Quest Pro is a technological monster, but its sales are still low). How is Apple going to convince people to buy its product? Bloomberg's Mark Gurman, often known for his unbiased sources on Apple, released a slew of exclusives on Apple Reality on January 23rd.
Navigation with eyes and hands, Apple's weapon
With every big announcement from Apple comes a new way to interact with technology. was:
mouse with mac,
Wheel with iPod;
multitouch with iPhone and iPad;
Rotating crown with Apple Watch.
It's rare that Apple is first to market, but the California brand's strength is reinventing its use. Especially in headsets, it is expected, especially since rumors indicate that Apple will not include controllers for interacting with virtual reality. Unlike all its competitors.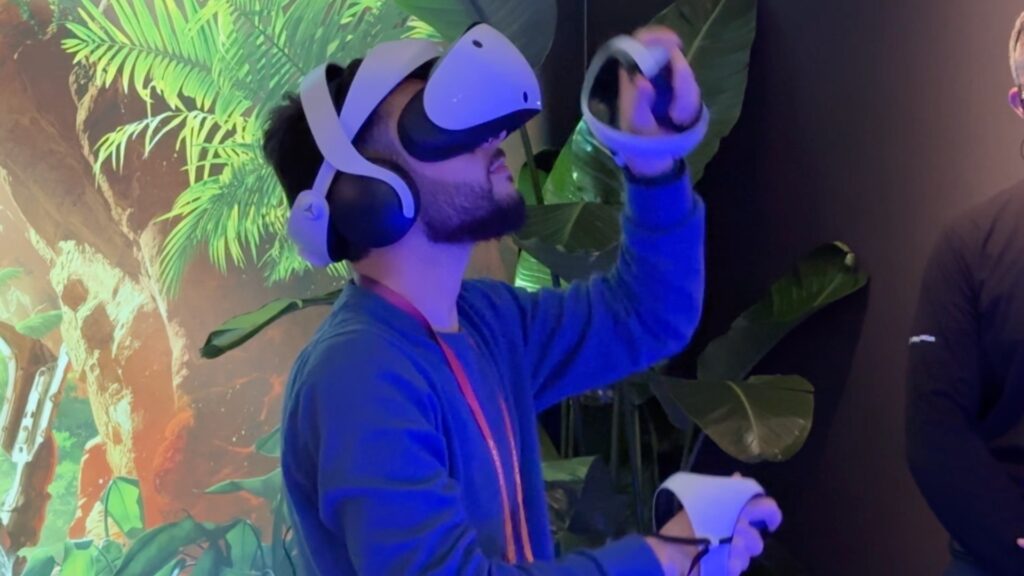 According to Mark Gurman, Apple's headset will mirror the interface of the iPhone's home screen, but in 3D. There will be floating icons and widgets that you can select with your eyes. Thanks to eye tracking (technology already used by Meta and Sony), just looking at the icon would be enough to animate it. A pinch of your fingers will select it later. It's more ambitious than the competition, which currently uses less eye tracking.
If augmented reality is to be emphasized, Bloomberg reports that Apple's interface can switch from the real world to full virtual reality thanks to an Apple Watch-like rotating crown. By rotating it, we were able to more or less activate the cameras to see the helmet thanks to the cameras around it. We can only hope that the rendering of the cameras is better than Meta or HTC, where the image is quite noisy.
FaceTime in 3D, cinema in real conditions… Apple's ideas
Mark Gurman also provides examples of applications designed by Apple for the 3D environment. Of course, there will be the basics (Safari, Photos, Mail, Messages, Calendar, App Store), but also services (Music, TV+, Podcasts). Health monitoring will also be highlighted, hopefully a hybrid version of Fitness+ (we're dreaming of a virtualized gym teacher in the middle of the living room). For Apple TV+, Apple envisions a kind of projection in a special environment. The apocalyptic series could be watched in a sand-covered cinema with effects depending on what happened. Apple would approach Disney and Dolby to create content adapted for VR, and also have sports ambitions (well, Apple currently buys the streaming rights).
In addition to Mac contact mode (to virtualize your computer in mixed or virtual reality), Apple would also bet on FaceTime. The headset's sensors would be able to create a realistic head-to-toe 3D version of its wearer to give two reporters wearing the headset the impression they were in the same room. However, the device's M2 chip won't be powerful enough for group calls – only two people can be 3D-modeled at a time. Others should be replaced with a 3D avatar like Memoji. It is very interesting to see what this will do in real life, it seems very complicated to us to build this type of technology.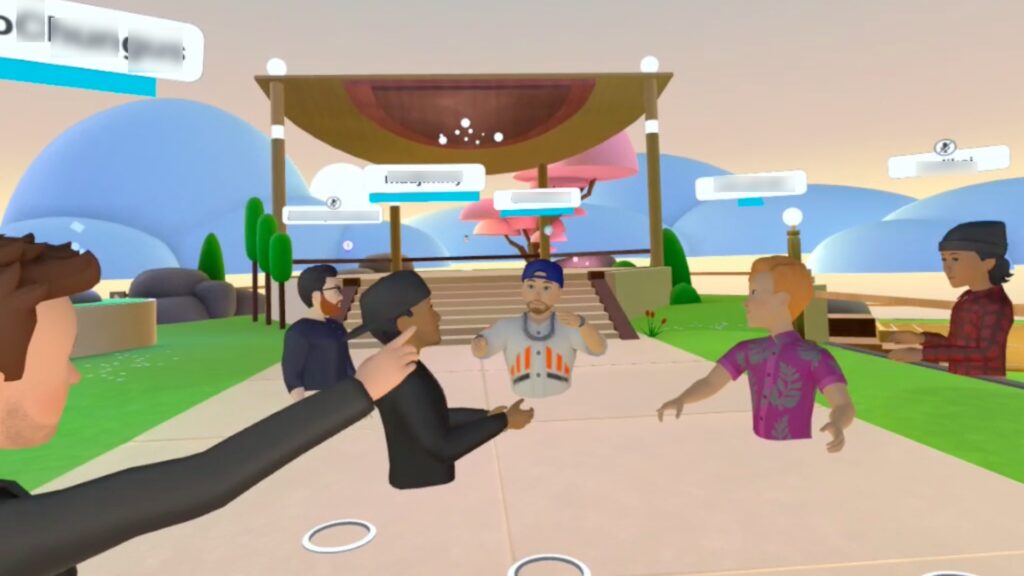 Finally, Mark Gurman discusses the headset's limited battery rumors. The journalist confirms that it is impossible for Apple Reality to work for more than 2 hours on a single charge, especially since its battery will most likely be external (you have to put it in your pocket with the cable hanging). All this is not yet certain, but it will be a prototype with an integrated battery. To see which market Apple will decide.
---
Help build the future of Numerama by answering this survey!