[Report] Carcassonne International Political Film Festival 2023: Day 1. ISIS and trucks.
Surrounded by the various sites of the festival, whether it is the bastide of the city or the lower town, it is wonderful to return to the recess of the castles of Carcassonne.
A festival in full swing as we've seen since the early days: packed halls, full sessions where people wait patiently in line before debating.
Not only in its DNA, the changing festival is the fruit of the work of Etienne Garcia, Henzo Lefevre and their dedicated team (writers) as sincere as it is still relevant (mixing mainstream films with social or public undertones and demanding documentaries). the same faces every year, this is not misleading), but with its dynamism, finally with the opening of the festival fair, a place that will take a few days but will soon become a center where the public and professionals meet. .
Symbolic of this delicate space is the beating heart, but a fragile one: a publication depleted by declining subsidies is a struggle to stay afloat, to maintain acceptance and demand. Also, maintaining the quality of work, sometimes annoying, is always relevant. A publication not to compromise and not to give up, this paradox is revealed: year by year the number of viewers increases, subsidies decrease.
And in this sometimes complicated region (the FN castles are at the city's gate) there has always been a high point for the organizers: to keep a festival accessible, both financially and in spirit. A bet that deserves our full support.
A more painful and thorny subject than this first film: the analysis of the case continued with the testimonies of former ISIS members who were detained in the prisons of Syrian Kurdistan, leaving women and children to wander in the prison camps. separation. What to do with these men? What remains of possible salvation in the heart of mankind?
If the film bothers with its length (more than 2 hours), the director's choice immediately impresses: a neutral background for each character, a 4/3 image that arrests their faces and incredible shots that are completely aesthetically controlled, in addition to the surrounding landscapes, camps, Kurds fighting against the enemy the formations of its bands, and the wondrous refrain of a field through which we watch the progress of the fire that destroys it.
The fire and its devastation, a clear metaphor for this chilling experience, gradually reveals the inescapable madness in which these fighters bind themselves, reflecting in various interviews that the violence irreparably damaged their relationship. in the world.
Through long interview shots, their faces magnified by the movie screen, terrifying with their cold determination, each simultaneously reveals their role, their facts, their happiness, their marriage, their fear again. , they say, is still everywhere).
The viewer's mental image of DAECH is then gradually organized into bursts that become ever more apparent (and surprisingly, even knowing this, the Islamic state has existed as an infra-world of clear rules, hierarchies, organizations or states .even ministries) and escape by taking on the scale of the spreading virus.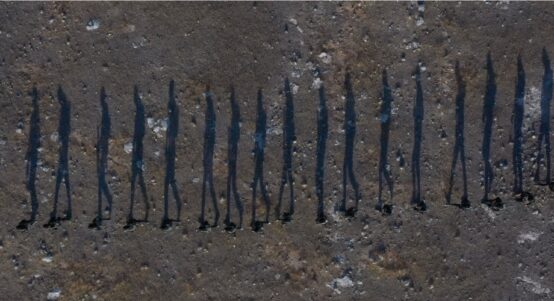 If the production is clever enough to leave aside any visual representation of acts and archives (the film only has one used as Joshua Oppenheimer, only to encounter an executioner), nevertheless, this indicates an increased attention to traces. during an excruciating sequence of drones over the ruins of an anonymous city.
Thanks to its poetic counterpoints, a slowly Dantesque and almost cold baroque component emerges in the duration and aesthetic universe of off-frames, then looks towards Apocalypse Now (fire and night sequences). This long series of marches from the desert of Tartar (sometimes filmed overhead, on the advancing army without crossing the enemy's path) dazzles with mastery of shots and lighting.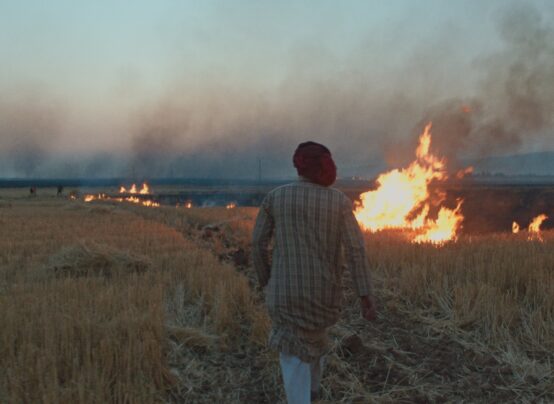 It is not the least of his achievements to transform an informational work into a stunning but never futile aesthetic experience through the cinematic experience. Because anxiety arises not because of what is said there, but because of what is represented or hidden in it: as the minutes pass, everything begins to separate words and meaning.
Basically, the film is an admission of failure in its discourse experience and its characters' emotion: you have to record and hear their words, find an aesthetic way to engage them in dialogue, but we can't. So we are no longer able to reach them.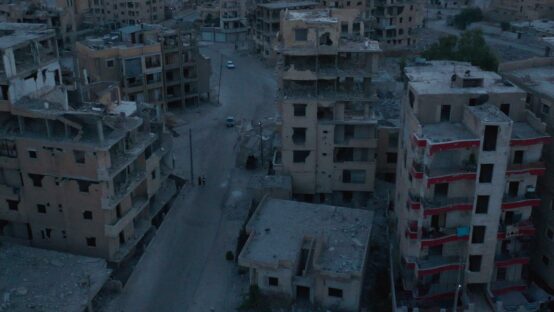 An uncompromising and exhausting march towards madness, we, of course, think in this inevitable experiment of the documentary filmmaker Herzog, his inability to say and understand and, despite everything, his ruthlessness with aesthetics, with words. as long as the frame, moving forward, with determined steps towards the impossible darkness of the human soul. Great movie.
" Parked life By Peter Trieste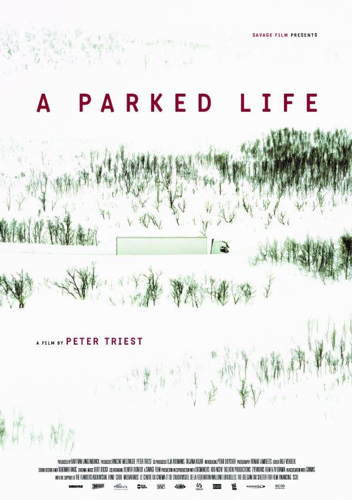 Petar, a Bulgarian father, is a truck driver. By necessity. A grueling job he doesn't like, long months away from his family, the ultra-modern loneliness of a WhatsApp video that prevents him from seeing his son grow up, the gradual loss of his wife, who resents his absence more and more. .
In his documentary Peter Triest from Belgium, he presents an intimate portrait of him along the roads of Europe, following him with tenderness and pain, slowly falling into sadness.
The director's exploration is to contrast Petar's confessions (either in direct words or during long WhatsApp sessions recorded with his family) and Europe, which is shot as a desert. The non-places created by modernity are then linked in window tracking shots: oil refineries, highway rest areas, endless production greenhouses, ports, trains, tunnels, factories, pallets.
A recent essay theorized that modernity can be measured by the normative size of the shipping container. In Peter Triestin, Petar describes it best: "Europe is a succession of countries held together only by highways and trucks."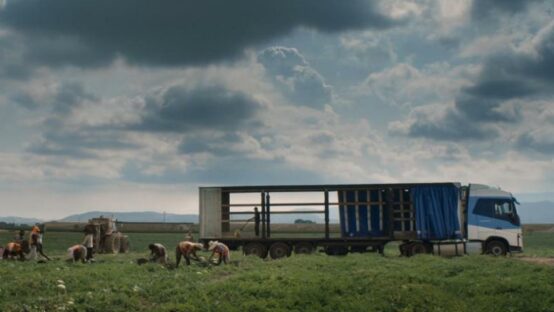 When he plastically analyzes the ramifications of this rhizome component of the old Continent and the extent to which its anthill explodes the bodies of those who support it (in landscapes, cabin planes, etc.) (beautiful ridges). watermelon fields where two proletariats face each other), the film is dazzling and moving.
The problem is that his system hums too quickly, asks for repetitive sequences, makes the will to analyze the slow disintegration of the couple a little too tiring, feels a little boring, after all, it said everything in the first few minutes.
Too bad, because when it manages to emphasize the absurdity of capitalism's dehumanization with a simple look at non-landscape, a simple focus on everyday life (breakfast at sea, with a petrochemical plant in the distance), the film arrives. heights.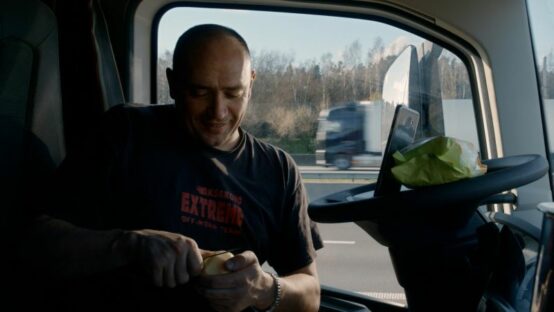 " Mis hermanos suenan despiertos By Claudia Huaiquimilia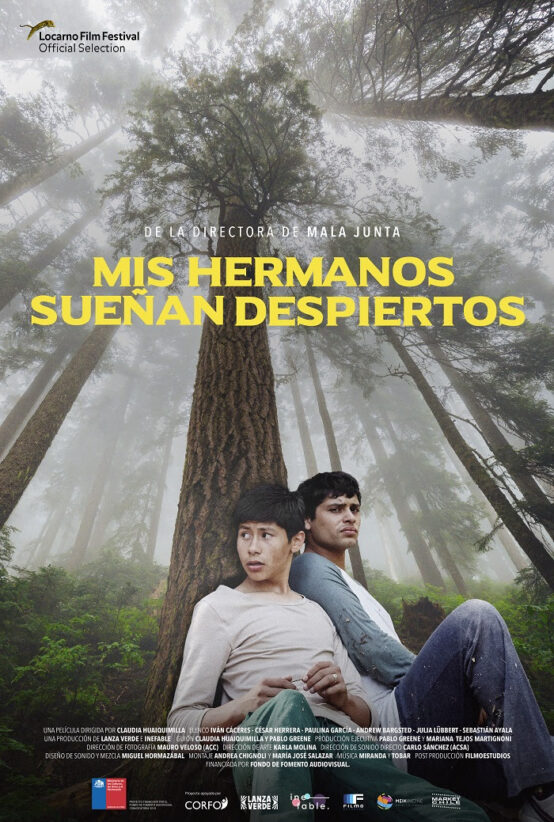 This Thursday's fall will be more difficult: the bitter end of the day "Mis hermanos suenan despiertos", a brutal tale inspired by real events in the south of Chile, where it was supposed to reveal the obscenity of the rebellion in a juvenile prison. prison conditions.
Here, young teenagers imprisoned for more than a year, brothers Angel and Franco survive as best they can amid the earth's deafening violence, despite the amazing solidarity that prevails among young men who find their passions awakened. when young girls in the center walk by, dreaming of a naive time outside.
But as these outsiders drift away with their mother's decision to no longer want their custody, and the breach opens with the arrival of young rebel Jaime, the idea of ​​a possible escape slowly takes shape. .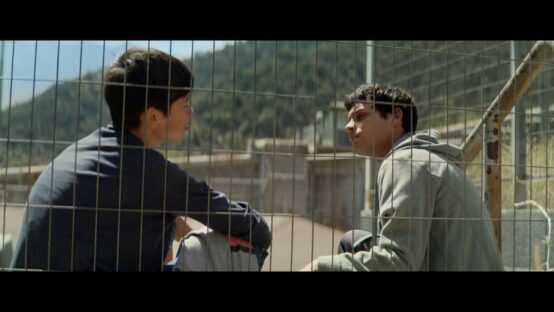 When the film begins, we long to see this beautiful portrait of youth oppressed by an absurd and inhumane system fly away. Especially since the protagonist's immediate fragility is touched (Ivan Caceres, Gael Garcia Bernal's beauty) and the clever director subverts expectations by placing benevolent enough authority figures (teacher, principal) along the course. in this piece of concrete taped like an island outside the world.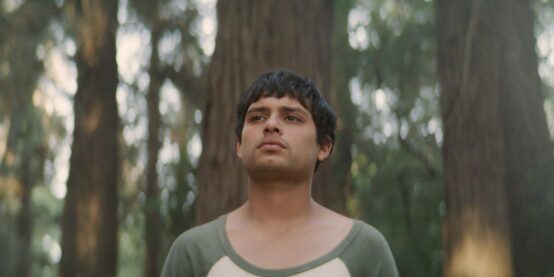 Unfortunately, the film brings together the clichés of a festival film, constantly moving hand-held camera shots, wide-open shots that are too long and steady, slow-motion and somewhat silly dreams of metaphorical forest fragments.
Worse: by approaching the subject in such expected tinsel, the film even distances itself from the violence it purports to condemn. Admittedly, there is an imitation of attempted rape, a punishing sequence with squatting in the yard, but apart from that, the real flaws appear in the void of existence (beautiful secondary characters, a young homosexual, etc.) , unfortunately left out of the frame or with a violent explanation treated ("I want a hot shower", "remember when we played with grandpa?") a little nags. In other words, this center doesn't look easy, but neither does Midnight Express, which still raises questions about the film's sole horizon.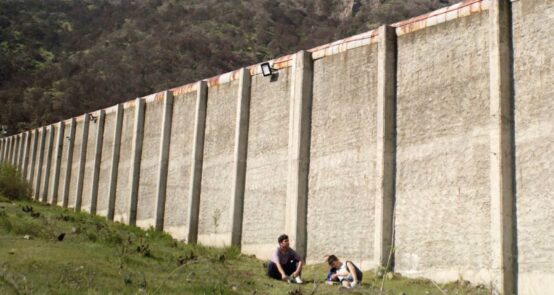 A film that closes in on self-condemnation, but never sticks to it, so it settles for a limping thesis-film mechanism toward its final panel, dedicated to those who died in prison and the more than 7,000 dead children. figures and poignant subject matter, but neither flesh nor cinema.
© All rights reserved. Culturopoing.com is a completely volunteer site (law association of 1901) and respects the copyrights of the artists we want to promote. Photographs appearing on the site are for illustrative purposes only, are not for commercial use and are not the property of Culturopoing. However, if a photo escapes our control, it will be deleted immediately. We rely on the kindness and vigilance of every reader – anonymous, distributor, press secretary, artist, photographer.
Please contact Bruno Piszczorowicz (lebornu@hotmail.com) or Olivier Rossignot (culturopoingcinema@gmail.com).