Does Fire Emblem Engage: Nintendo Switch exclusive matter anymore? Our video review!
To get 2023 off to a good start, Nintendo Switch is exclusively releasing a new episode of Fire Emblem called Engage. Four after the Three Houses box, this new episode of the tactical role-playing saga, scheduled for January 20, aims to repeat the success of its elder. What should ensure a quality Switch exclusive in early 2023 to start the year with the best patronage?
Summary
A more classic story than Three Houses?

Flexible and spectacular battles

Somniel is an important center

A cool Nintendo Switch game?

The result
A more classic story than Three Houses?
Like all episodes of the saga, Fire Emblem Engage tells a unique story that takes place in a unique universe. All the action takes place on the continent of Elyos, which consists of four kingdoms surrounding the sacred land of Lithos, the land of the Divine Dragons. A thousand years before the events of the game, the continent was destroyed by a war against the Fallen Dragon, a clearly evil entity.. To overcome this, various kingdoms called upon the powers of Emblem rings, namely other Fire Emblems, which contained the souls of heroes from other worlds. During the final fight, our avatar defeats his Dragon Lord opponent, but falls into a deep sleep from his mortal wounds. A millennium later, Our hero finally wakes up because the Fallen Dragon is about to return, evidenced by the appearance of monsters called aberrations. Our quest to defeat this threat again will be to collect the rings of Emblems distributed among different countries in order to have the necessary power to defeat the evil entity.
Compared to the previous game As such, Fire Emblem Engage presents a more classic story with a good side on one side and a well-defined evil antagonist.. We are far removed from the tragic conflict of the Three Houses, which forced us to confront those who were once our students and fellow Abbeys. In addition to this Manichean story, we also note that the player has fewer choices than in the previous episode, making the experience more intrusive than we've known in the past. Despite eventually being woven together by white threads, the story remains enjoyable to watch thanks to a cast of lovable characters that benefit from colorful designs.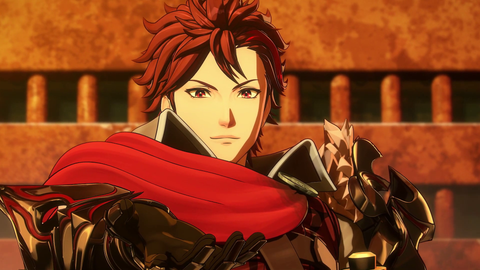 Moving from one realm to another, we discover different cultures and heroes with strong personalities that are a pleasure to interact with in Somniel, the headquarters of the title. Later, There is also fan-service with familiar faces from previous games with a subdued role, but will still please fans. In addition, we are often entitled to well-staged, well-choreographed cutscenes for the most important scenes of the story, as in Fire Emblem. On the other hand, when it comes to more lambda conversations, we note that the staging is simpler, even simple, for example with simple draw-reverse draw.
Flexible and spectacular battles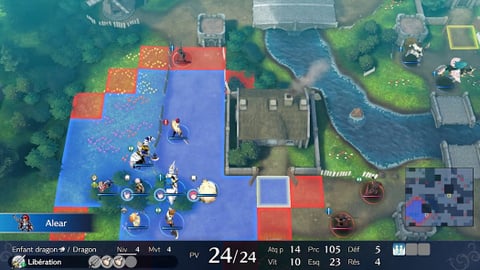 As for the heart of the experience, Fire Emblem Engage remains a tactical role-playing game where we combine turn-based combat with unit placement central.. From this point of view, the levels of Engage are very similar to those of the Three Houses, as we find the same comfort options that make confrontations more fluid. In particular, we think about the possibility to go back if we made a mistake, the way we move around the map, or even, for example, the fact that we can easily switch from one weapon to another. Among the innovations, we note that the interface has been redesigned to display all the necessary information at the bottom of the screen, both to make it more readable and not to get in the way.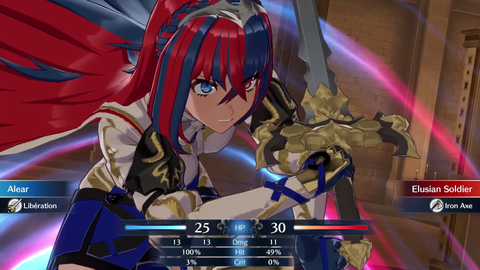 But the strong point of the battles of this Fire Emblem Engage are the animations, which have been given special care by the developers. As soon as the duel between the two divisions begins, we witness an impressive confrontation in which the blows follow one another with naturalness and great fluidity., which gives the impression of having to do actual choreography. If this seems like an item of detail, given the number of duels we interacted with during the adventure, the battles are very enjoyable to watch. The other big innovation in Fire Emblem Engage is obviously the emblem fusion mechanism, which allows you to fuse with the spirit of the hero in the ring. In this combined form, the unit gains access to new abilities that are distinctly different from the in-ring hero. Among these new techniques, we find, for example, the ability to attack the opponent at the other end of the map, increase allies, call doubles, create ice blocks or simply hit with a chain.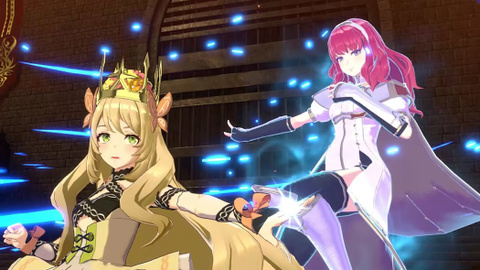 If we were initially afraid that this mechanic would just stupidly overpower any unit, even if it meant unbalancing the game, it really isn't. Emblem Fusions are actually used to get the player out of a bad patch, accessing different skills that bring out their full potential depending on the situation.. So, die-hard Fire Emblem players, rest assured that this mechanic is not hacked, as it does not disable any unit with the snap of a finger. Additionally, the transformation only lasts for three turns and the appropriate gauge must be filled before re-triggering it, preventing constant abuse. And then, in terms of difficulty, we can choose between several modes as usual, with the option of enabling or not the permanent loss of a unit if it dies on the battlefield.
Somniel is an important center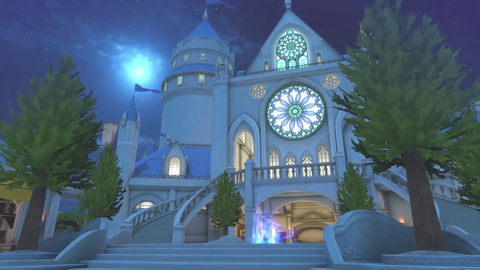 But because Fire Emblem Engage is not just about fightingwe also spend a lot of time on Somniel, the floating island that serves as a base of operations for our heroes.. Here you buy equipment, healing items and take care of your units to prepare them for the next mission. To do this, we can train them, force them to change their classes, but above all, we can discuss and spend time with them to become closer and more effective on the battlefield. Of course, your fighters can also zoom in on each other, giving them stat bonuses when they're next to each other on the field. However, compared to the Three Houses, we note that this aspect of managing social relations is still lacking., while developing enough for those who appreciate it to keep everyone happy. Unfortunately, getting your units ready before the next one isn't always a cakewalk due to laborious menus that are sometimes hard to find your way around. At this level, we would like things to be a little more fluid and the interface to be more readable in general.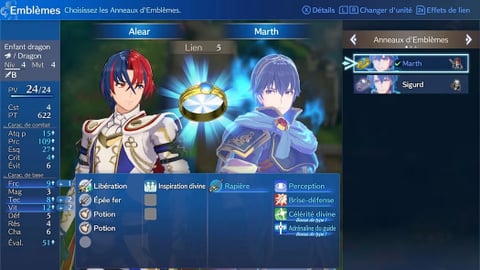 But apart from that, The big new feature this Fire Emblem Engage is emblem rings, which allow you to upgrade your units outside of battle.. Those equipped can learn techniques that grant passive bonuses against points gained during combat. But with only twelve emblem rings, it's possible to create more for your remaining parts thanks to a random summoning system that doesn't guarantee obtainable items. Yes, it's obviously a mechanic found in gachas, those free-to-play mobile games that offer portals to enter, but we're never quite sure what to recover.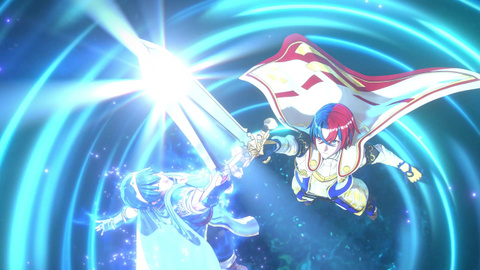 So in Engage, we restore rings that represent the spirit of Fire Emblem's minor heroes, allowing them to benefit from a slight passive stat bonus once equipped. So finally a rather anecdotal aspect that has little impact on the gaming experience and that we could do without, since we need to build a game with full profit.. However, this is not the first time in a Nintendo game that this was the case in Xenoblade Chronicles 2 released in 2017 as we find gacha mechanics in a Nintendo game. As with Fire Emblem Engage, these systems rely solely on in-game resources and do not involve additional purchases, which makes their existence all the more odd.
A cool Nintendo Switch game?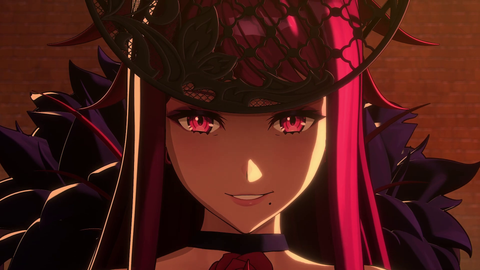 To end this review of Fire Emblem Engage, let's talk about the question of graphics that has been bugging us time and time again. It's simple, For the Nintendo Switch, the rendering is really clean visually, with no technical glitches that are too visible, such as aliasing. The 3D models of the characters are detailed and colorful, which combined with the animations make for a really nice look. As we said before, the cutaways for important moments help bring these characters to the fore.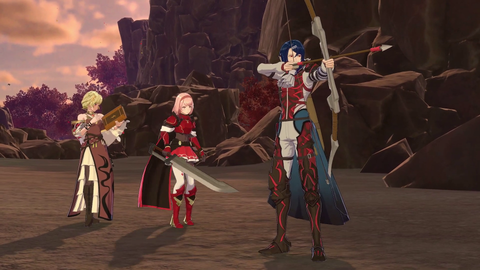 But besides that, we mention it in conversations and fights the sets and environments are quite poor, resulting in very little detail, contrasts with stressed characters. And anyway, it's no surprise that a game like Fire Emblem Engage has the benefit of being more pleasing to the eye than games like Xenoblade Chronicles 3 or Bayonetta 3. Due to its tactical role-playing nature, the experience is smaller in scale and offers rewards. more limited environments, which explains the quality of its graphics.
The result
With Fire Emblem Engage, Nintendo Switch is offering itself the first quality exclusivity in early 2023. While the battles are still as fluid as they were in Three Houses, they now benefit from more spectacular animations than ever and gain depth thanks to Emblem Fusion. In addition to the design quality of the friendly characters, the title also shines with successful graphics rendering for the Nintendo Switch, although some shortcomings persist. Ultimately, the experience is a bit fishy, ​​with its always impractical menus, static structure and classic story, and more intrusive than Three Houses.