the future of the foldable smartphone?
Mix Fold 2 is a foldable smartphone from Xiaomi. Adopting the 'Fold' format introduced by Samsung, it wants to push the formula even further, especially in terms of sophistication and photography. We managed to get hold of it.
Folding smartphones continue to slowly invade the market. While Samsung leads the charge with the Galaxy Fold and Flip, other manufacturers are trying to use the formula to improve upon it. This is the case Xiaomi with Mix Fold 2.
As the name suggests, this is the second iteration of the product. This smartphone adopts the "Folding" format, that is, with two screens, one of which is foldable. However, the Chinese brand is trying to bring a little something extra, in particular, a design focused on elegance, a larger external display format and a photo module produced in collaboration with Leica. How to become the new king of the format?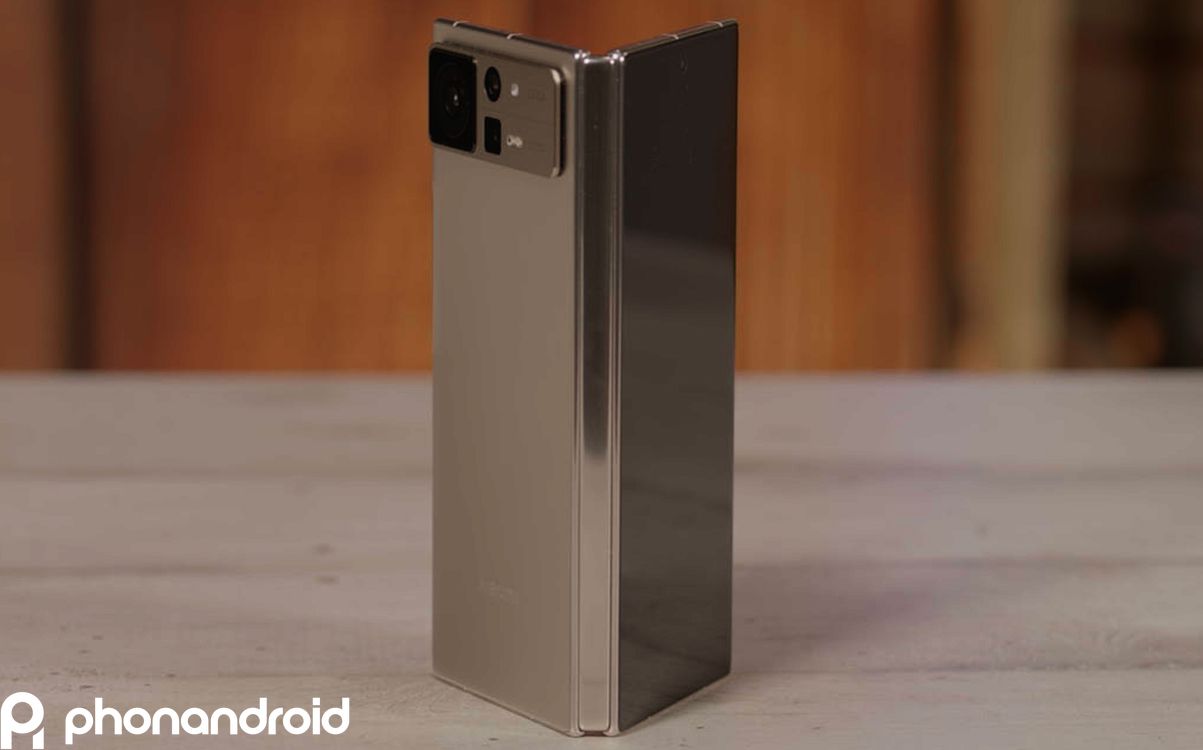 Let's say right away Mix Fold 2 is a Chinese exclusive device. It will never come to France, but nothing suggests that the brand has no desire to release such a product in Europe in the long term. So it's interesting to see what he has to offer today. We were able to get our hands on this Fold 2 for a few days to give you our impressions.
Design based on elegance
Mix Fold 2 is like a book. We have an 8.2-inch main screen located on the inside, and when we close it, we are faced with a 6.59-inch external screen. Of course, a format that mimics the Galaxy Z Fold format that Samsung first used in 2019. However, Xiaomi has tried to improve it in all aspects.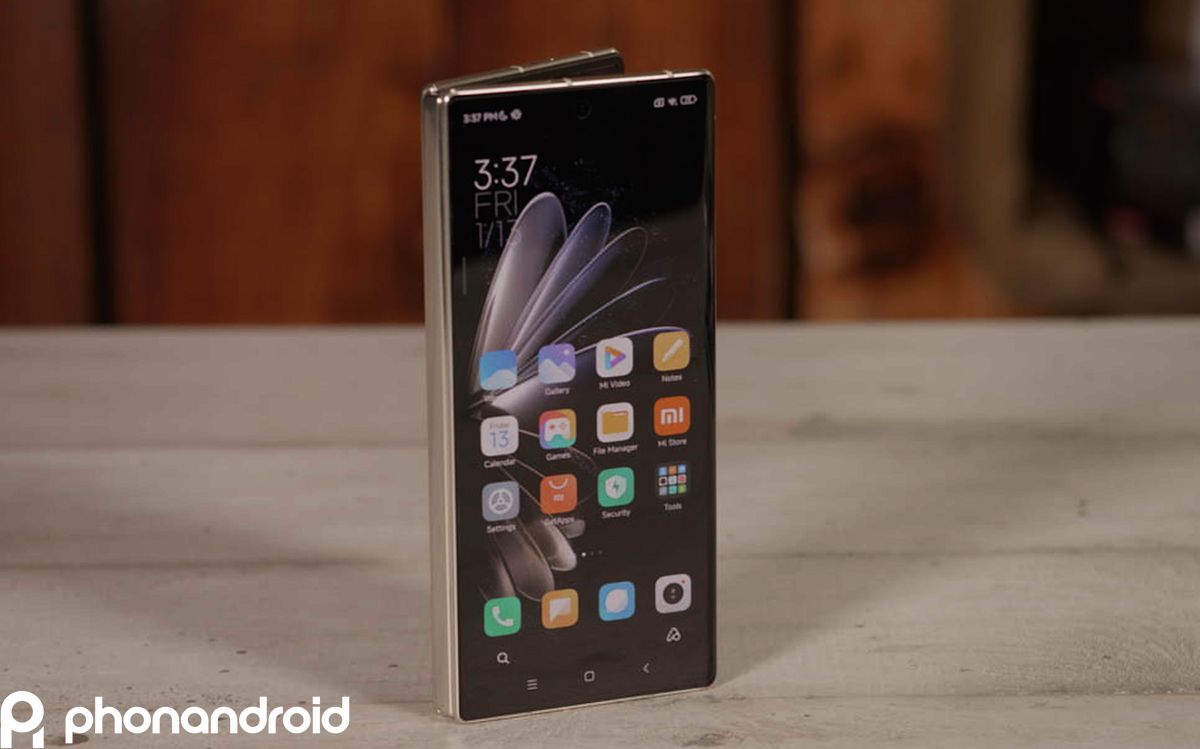 One major improvement concerns the size of the slices. Once folded, Mix Fold 2 is only 11 mm thick, a little more than a classic smartphone. For comparison, the Z Fold 4 is 15mm. The manufacturer had the bright idea of ​​slightly tilting the outer screen to one side to further enhance the impression of elegance. An important point is that the terminal is closed when it is closed. There is no daylight between the two different parts as in Samsung!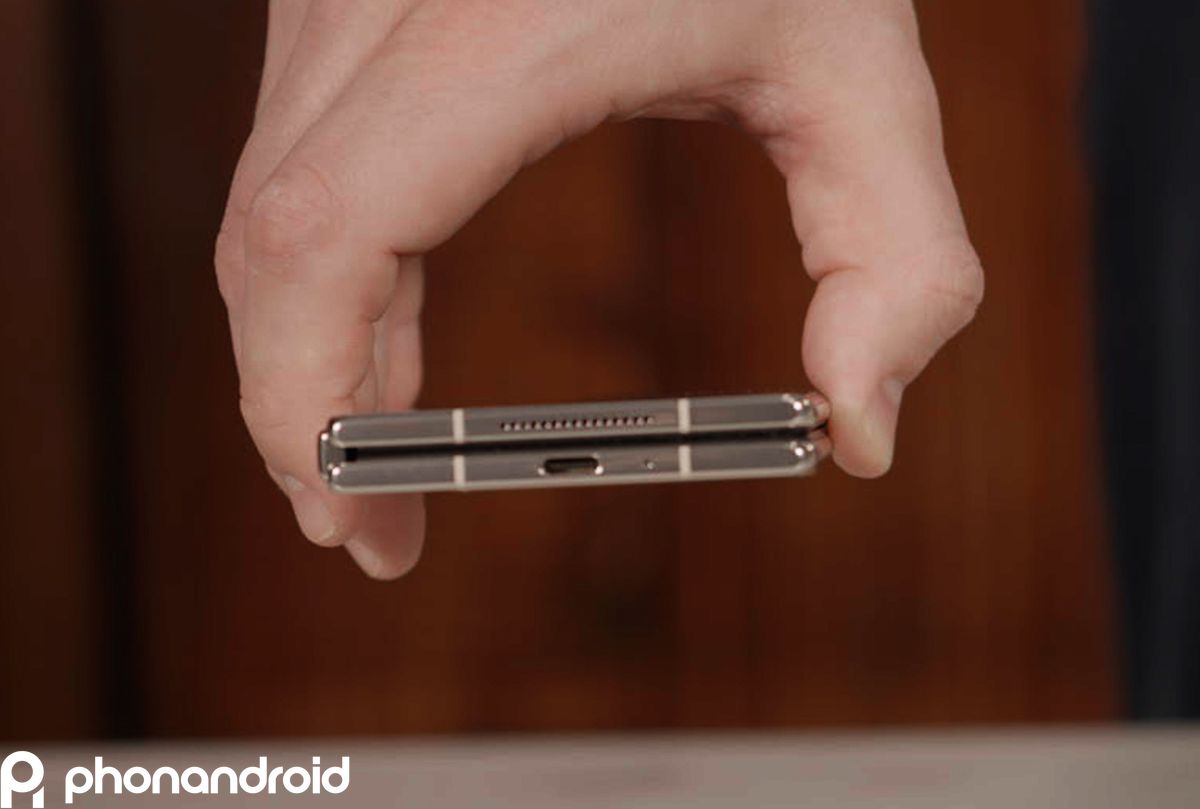 opened, its thickness is only 5.4 mm. When we use a large screen, we have the impression of having a simple aluminum plate on which an image is placed. Impressive and enjoyable. As for the weight, we are left with a fairly heavy product, as it weighs 262 grams.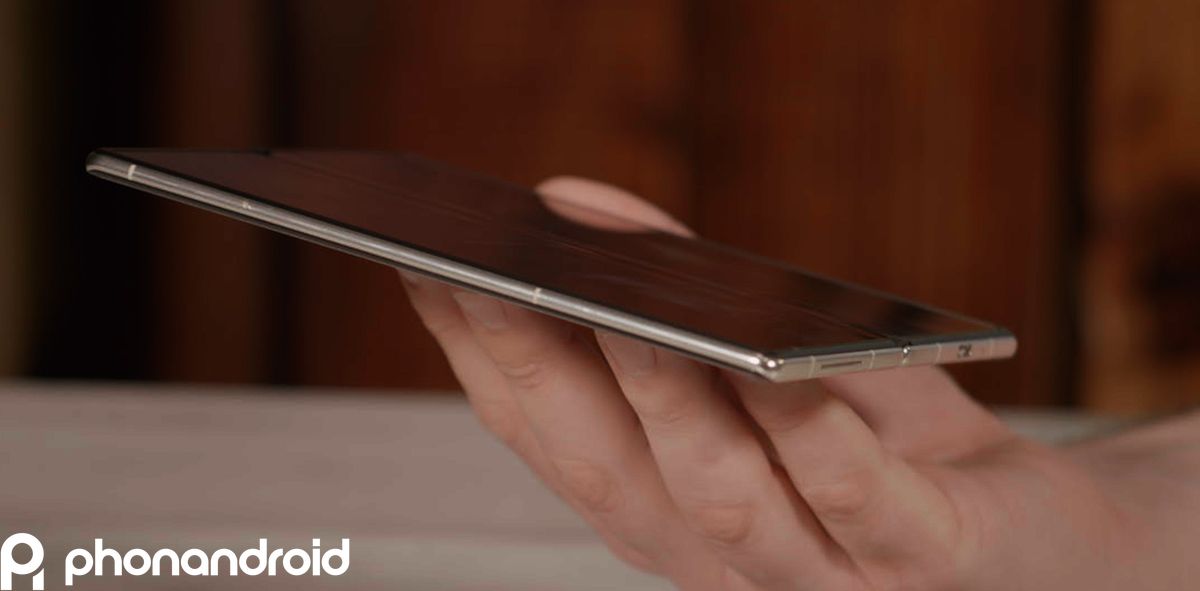 By design, Xiaomi did a great job, combining elegance and restraint with an aluminum frame. We especially appreciate this small rectangular photo sensor, which, although it is very different from the back cover, fits perfectly into the scene.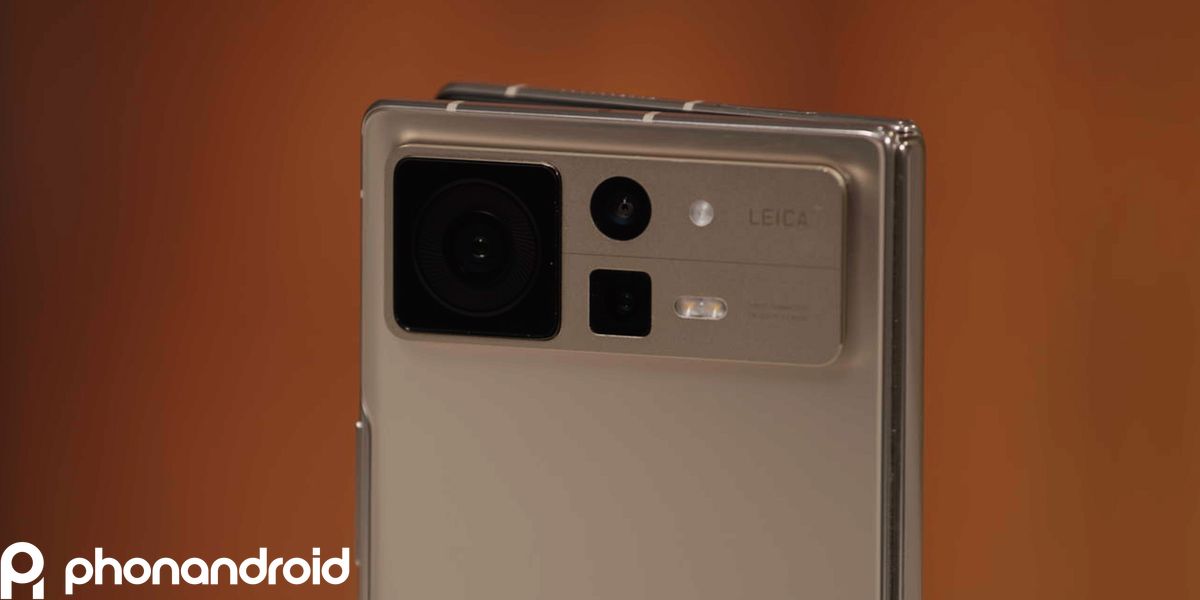 In hand, Mix Fold 2 is a real pleasure to use. In this regard, it differs from the Z Fold more than anything else due to the format of its screens. The 6.59-inch external panel adopts a 21:9 aspect ratio (2520 x 1080 pixels). This means that we have a screen in the same format as in single-screen phones. You can almost spend a day without opening it, the navigation is very fluid and natural. It is on this display that daily manipulations (social networks, surfing the Internet, e-mail tips) are carried out.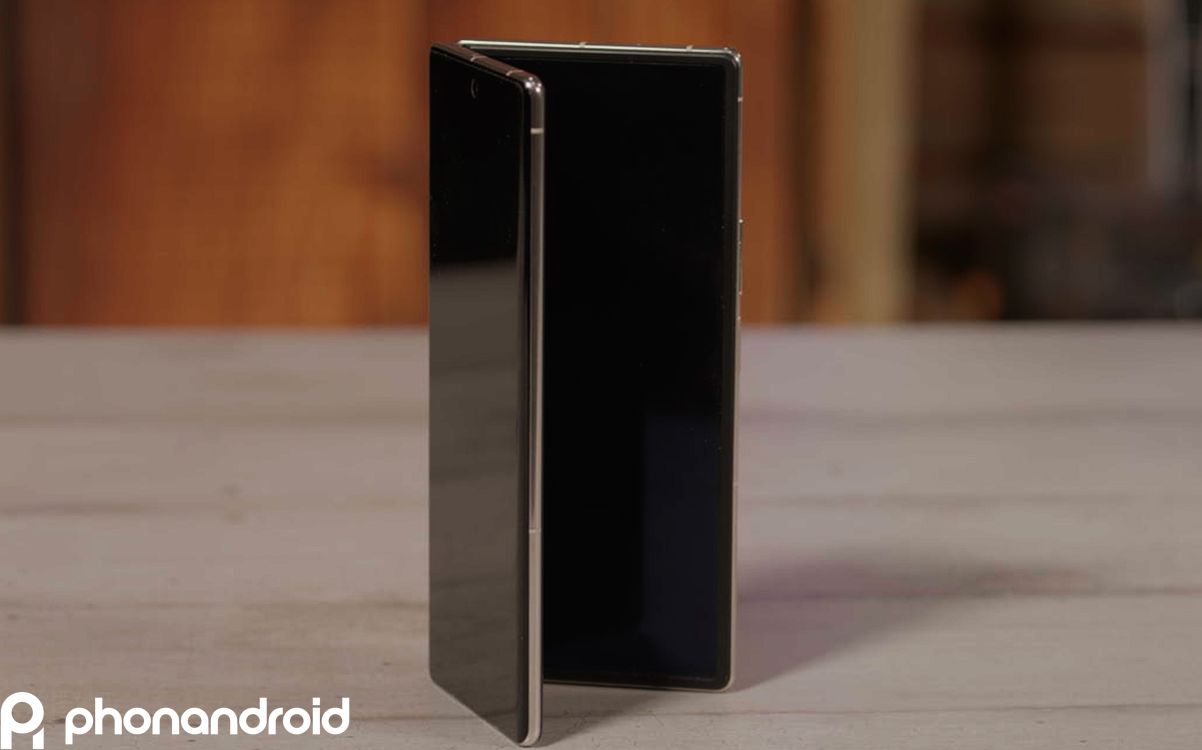 There are a few things to note about the 8-inch internal screen, which adopts a square format. First of all, Although not visible to the naked eye, curly, still feels good under the fingers. Second, it has only two positions: folded and unfolded. Unlike the Z Fold 4, which can be folded in half like a book, a hinge forcefully opens or closes it. It's a little annoying to use, but you get used to it. The hinge certainly brings a sense of solidity, but we can only judge things after a few months. We notice that there is no selfie sensor in the internal display. There is no hidden camera under the screen here. You will have to use the external screen for selfies. Appropriate choice.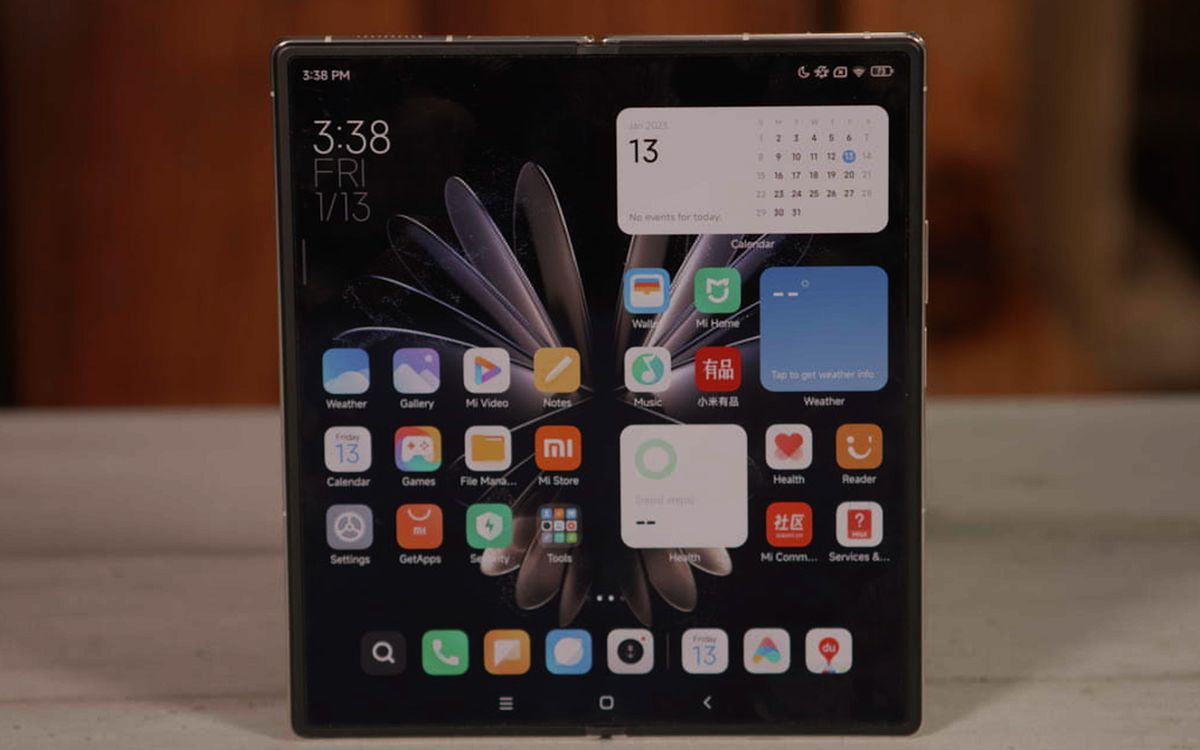 design level, Mix Fold 2 is a huge success. For its product, Xiaomi has taken the best from the competition to further improve it. It is a real pleasure to operate the terminal with its elegant, pleasant to the hand, impressive screens in the correct format. We especially appreciate its sophistication, which brings it closer to a "classic" phone.
Quality screens and a powerful processor
As for the screens, we have two LPTO panels with a refresh rate of 120 Hz (8 inches and 6.59 inches). The main one adopts a definition of 2160 x 1914 pixels, while the outer one is 2520 x 1080 pixels. We analyzed them using our probe and the results are very satisfactory. Xiaomi offers us bright panels (650 cd / m²) and respects colors very much. Of course, these are OLED screens (both), so we have infinite contrast, it is very pleasant to consume content such as videos or games.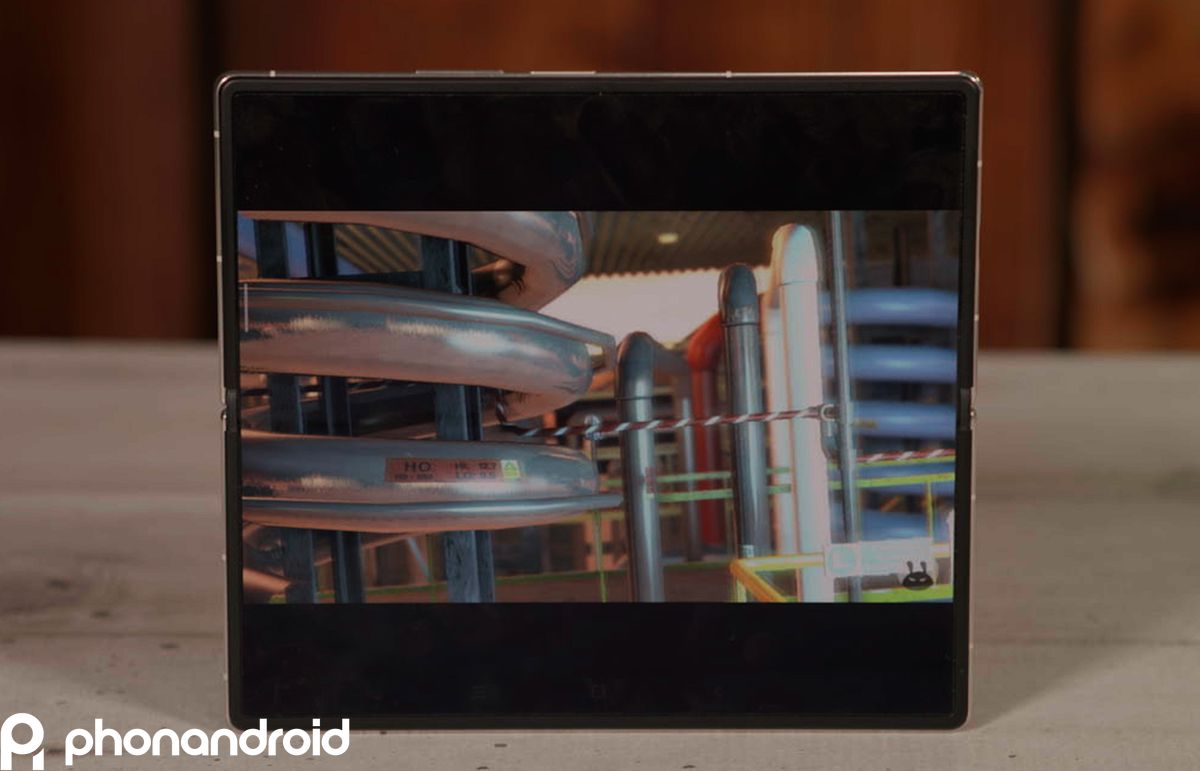 We find it inside the chassis Qualcomm Snapdragon 8+ Gen 1 processor, supported by 12 GB of RAM. Not surprisingly, the Mix Fold 2 dominates the benchmarks, making it one of the top 5 most powerful smartphones on the market. It is ideal for consuming content as well as handling the interface that boasts multitasking.
The terminal has Android 12 with MIUI Fold 13 overlay. fully adapts to the special format of the folding screen. The proprietary apps as well as the interface follow the square shape without any discomfort.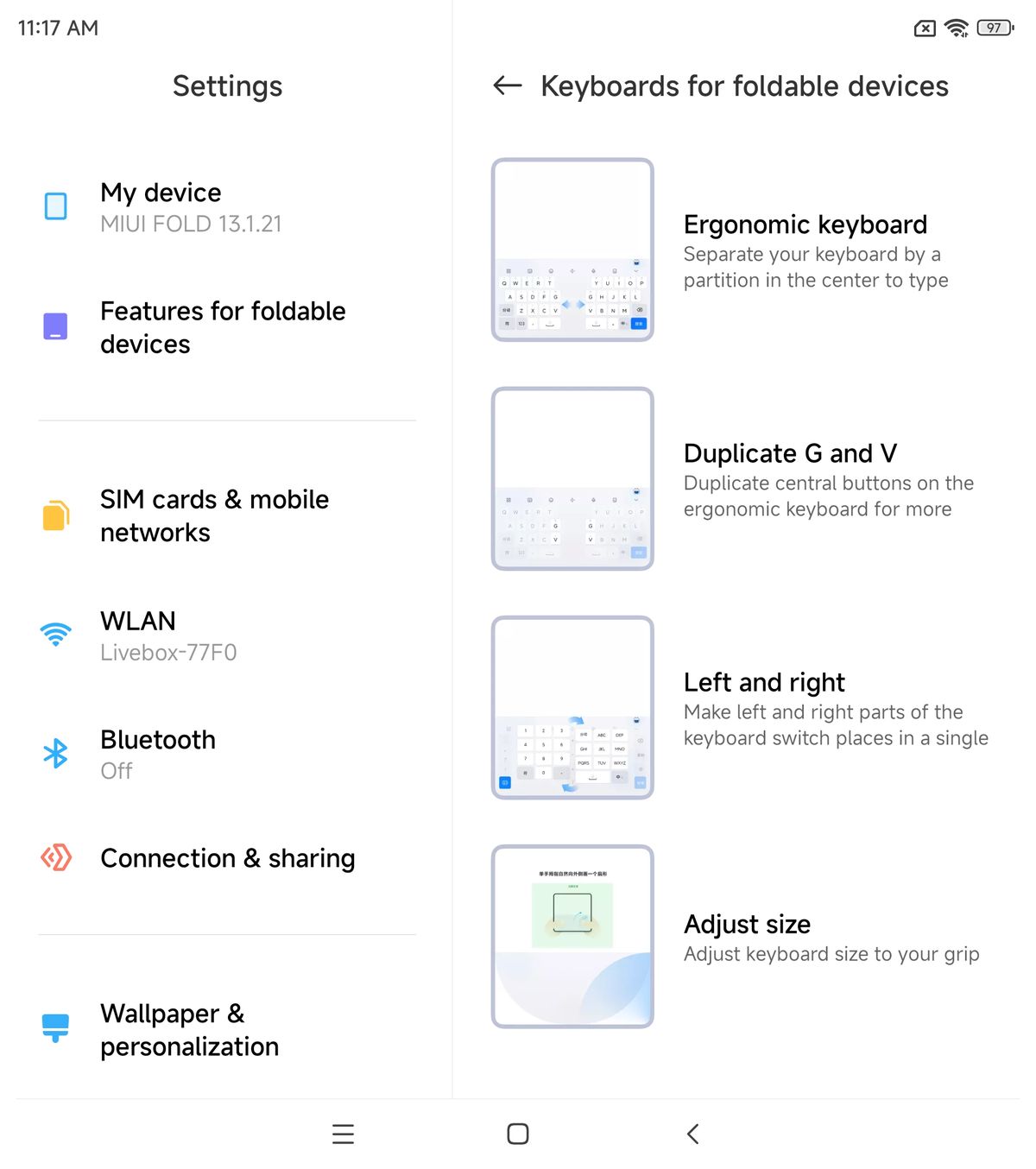 On the other hand, there is no "PC" interface with the screen slightly folded (as in Samsung), because the smartphone does not allow this use.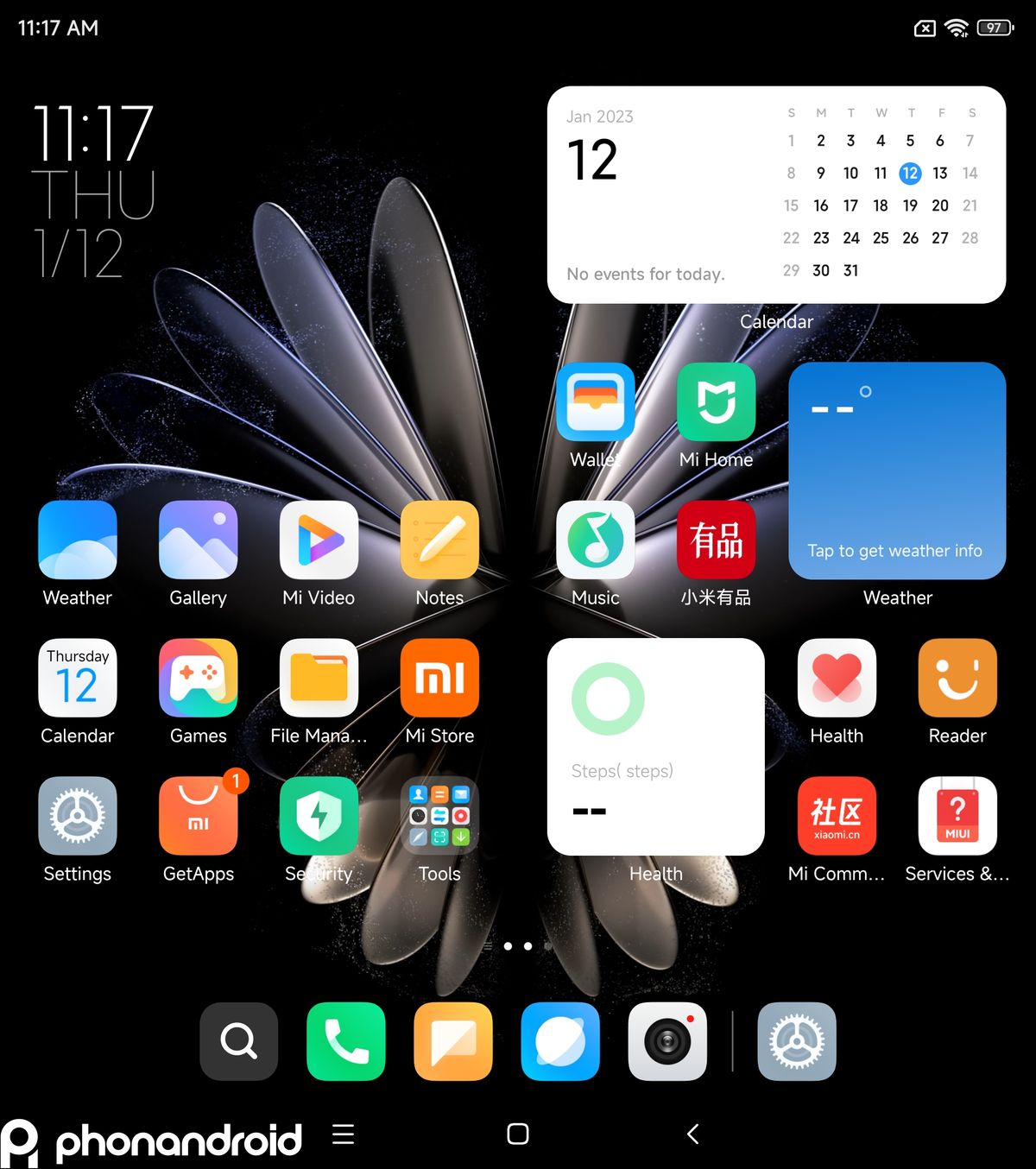 A small detail that is important: the software part is intended for the Chinese market only. We don't have access to PlayStore (only Mi Store and other local stores), no Google suite, and many texts remain in Mandarin despite the addition of English. As a result, it is difficult, if not impossible, to order an import for use as a classic smartphone, as in Europe. Even using it as an entertainment terminal is not a good solution. A concrete example: you need a Chinese ID to run games (required by law in the country), and traditional streaming apps are not available.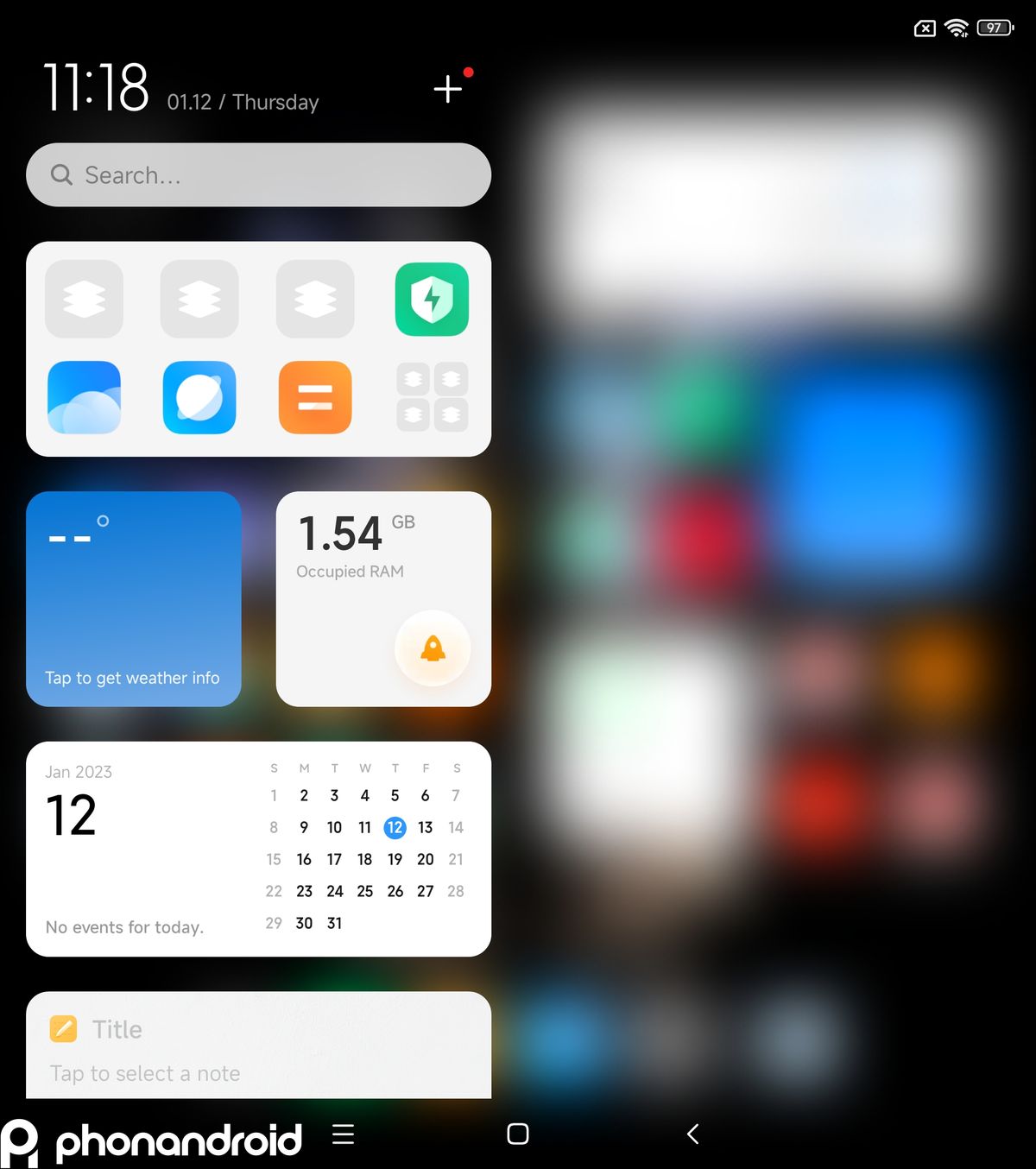 Finally, a word about autonomy. It seems so is one of the weak points of the phone. It has a 4500 mAh battery and we saw the bar melting like snow in the sun whether it was shooting or watching video. It is possible to spend a full day with the Mix Fold 2, 90% of the time is spent on the external screen, which consumes less power.
Unconvincing photo part
There is Xiaomi Mix Fold 2 photo module consisting of three sensors : main 50-megapixel (f / 1.8), 8-megapixel telephoto (f / 2.6, X2 optical zoom), as well as a 13-megapixel ultra-wide-angle sensor (f / 2.4). As with the first model, the photo part was carried out in collaboration with Leica, which currently has a lot of experience in the field of mobile phones.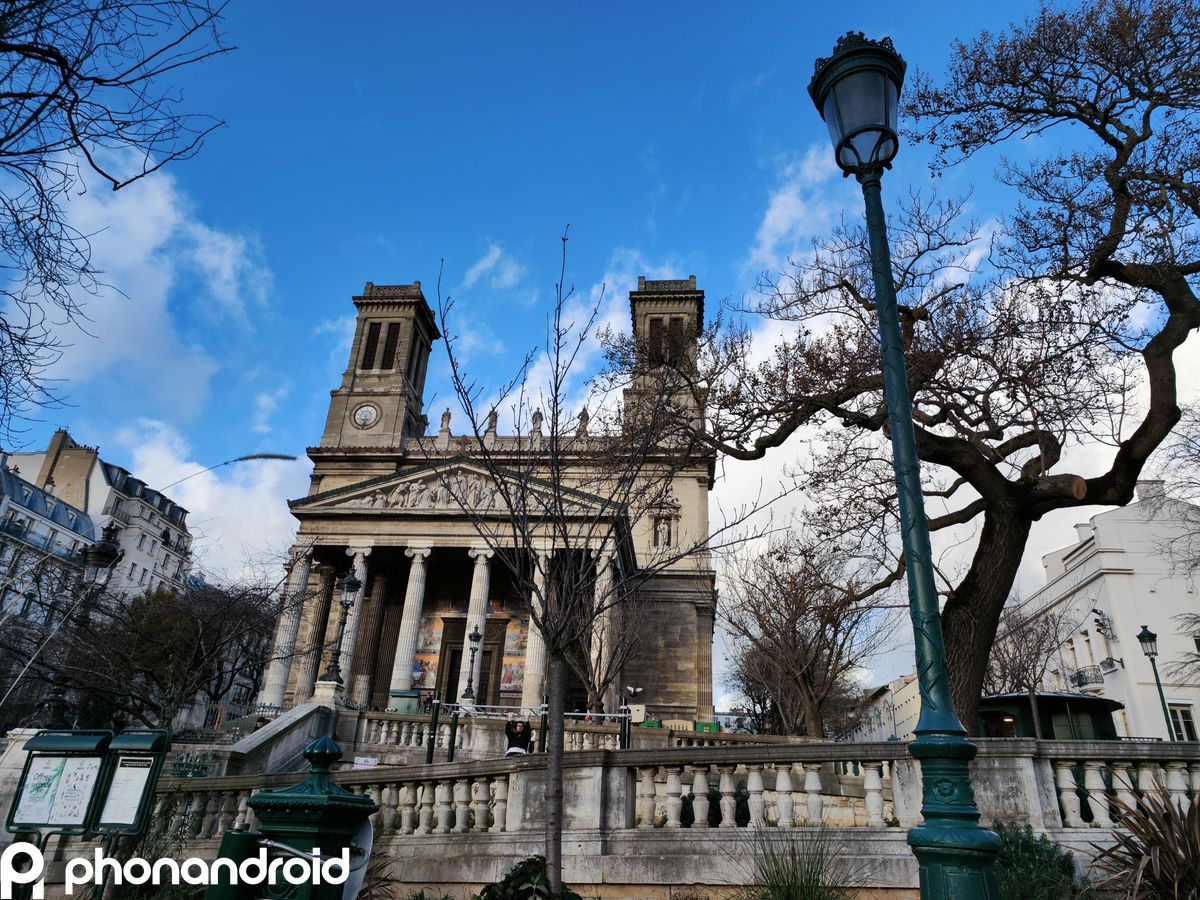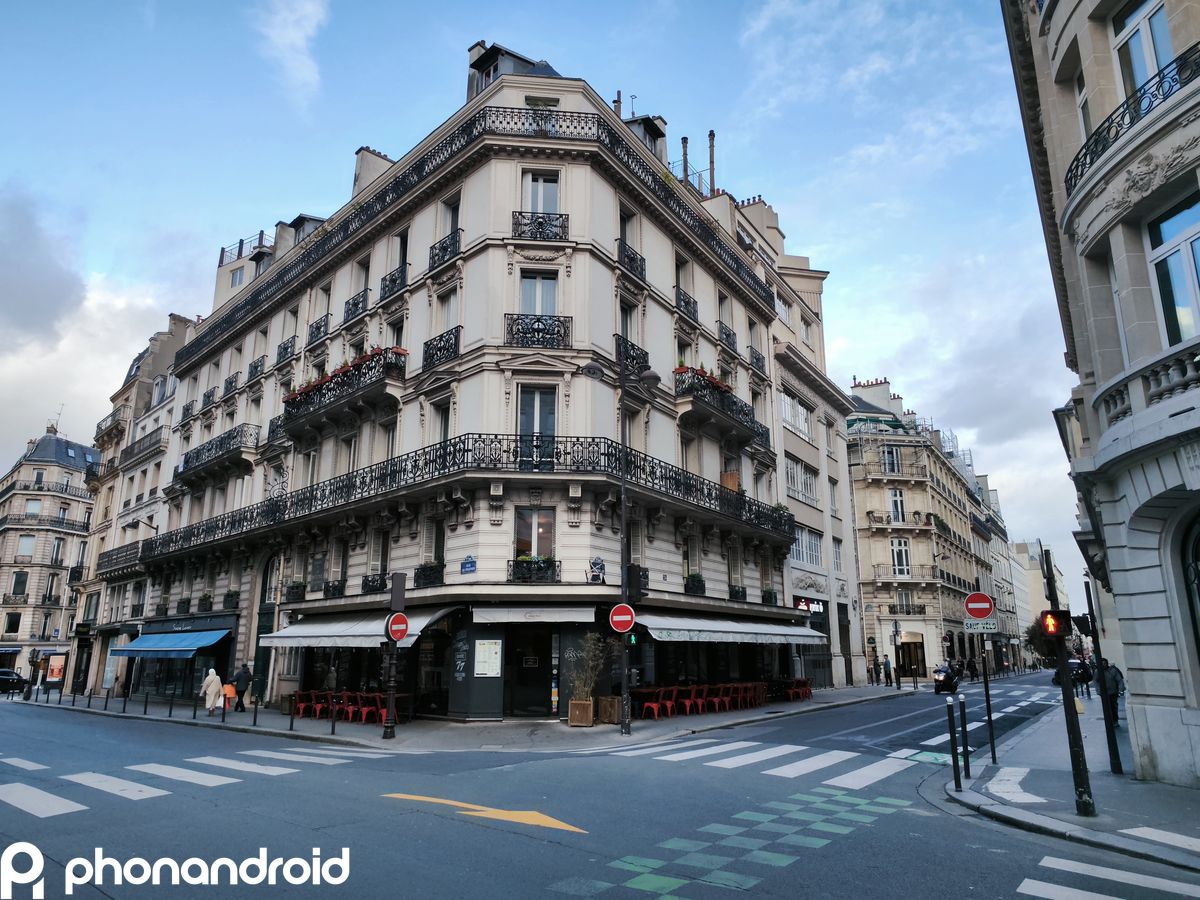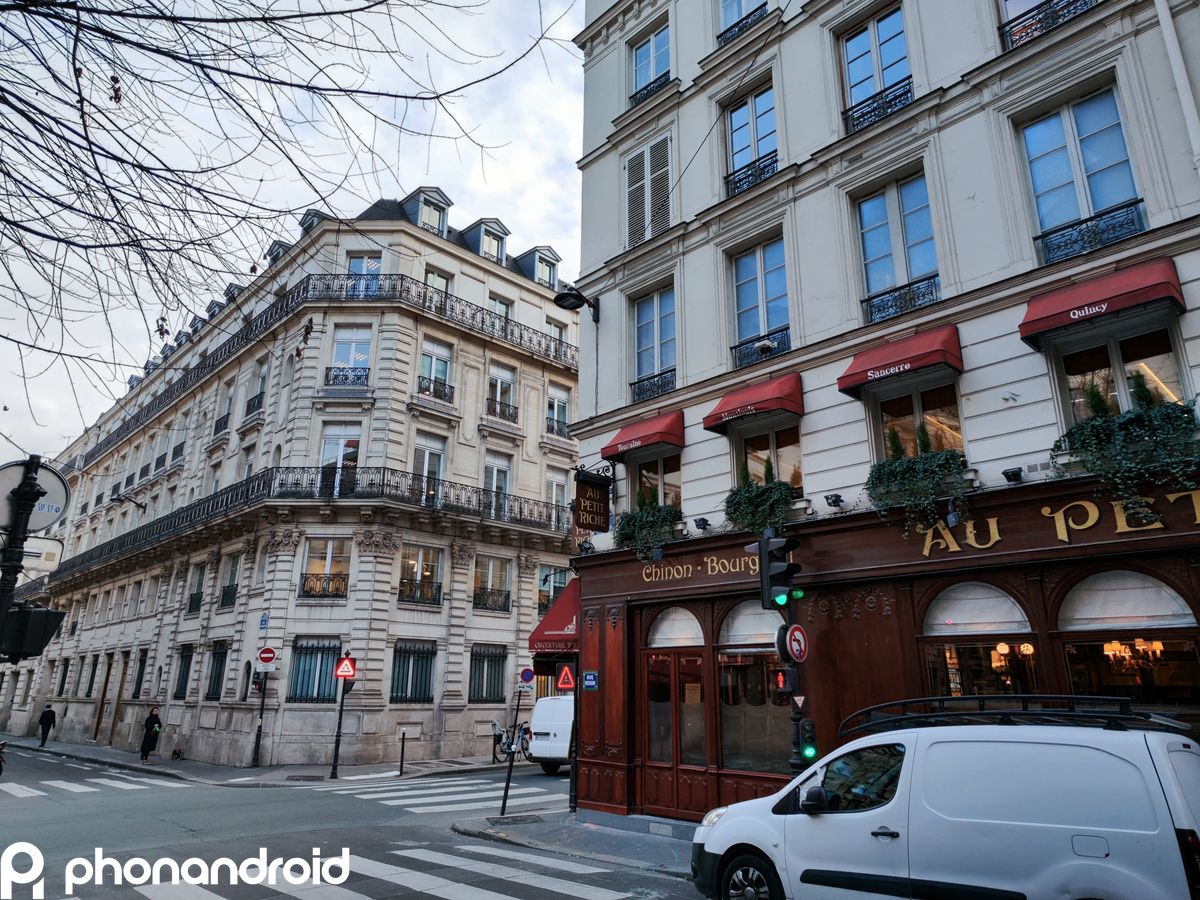 A clear observation emerges after playing with the product. The Mix Fold 2 manages… but only under certain conditions. We have balanced shots with good contrast and color management in broad daylight and good light. Wide angle, on the other hand, consistently shows overexposed results. The X2 optical zoom is decent, but the digital zoom (X10) leaves a lot to be desired.
Another disappointment : night mode. It's pretty poor, showing results that are hard to read with near-catastrophic light control.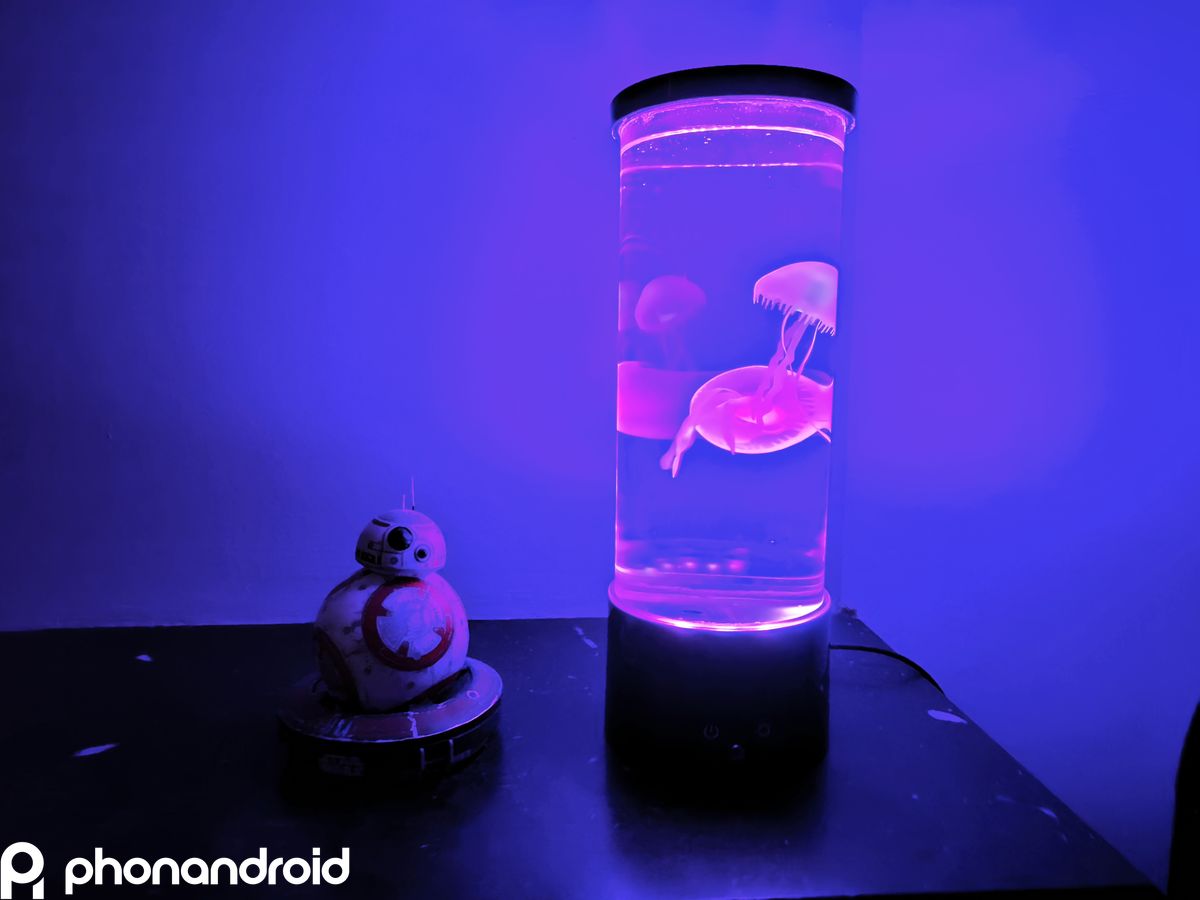 In short, here we have a decent camera under certain conditions, but far from our expectations. If we have to compare it with the Z Fold 4, we are way down. Unfortunately, it's a big weak point of foldable phones today, and there's really something to be done. Sticking a Leica logo on its sensor isn't enough to convince.
Also read – Galaxy Z Fold 4 test: at the peak of innovation, but at what price?
When is it released in France?
How infuriating to see that this Mix Fold 2 is only for the Chinese market! With this terminal, Xiaomi relies on the innovations of the competition to improve it in many points. Here is the amazing design part, it is very practical, both due to the finish of the chassis and the format of the screens. However, the photo section remains excellent below other folders on the market.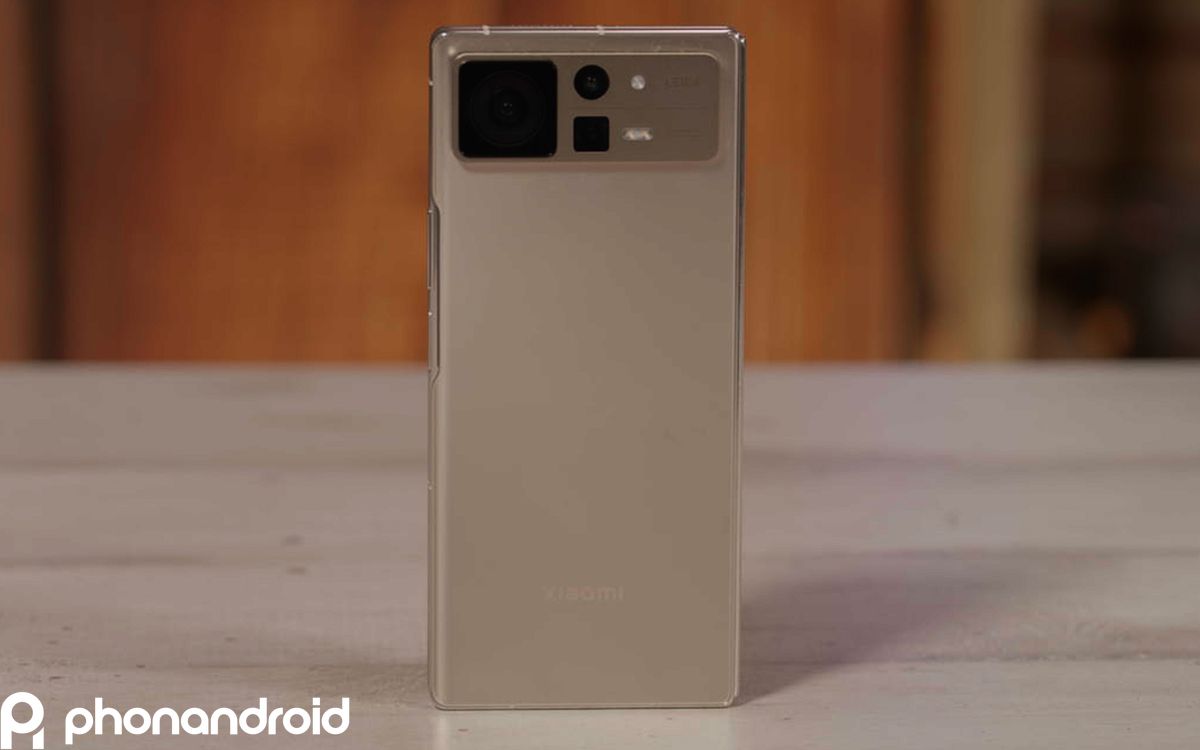 It remains only to know What are Xiaomi's plans for such phones internationally? We know that the brand fills the market with terminals in all price segments in Europe. However, he has yet to announce his plans for Folds. Everything remains possible for the next models. In any case, there would be plenty of room in the still nascent market, especially at a price of €1,300.