Novarium receives $500,000
Quebec is awarding $500,000 to the Société de promotion économique de Rimouski (SOPER) from the Regional Aid Support component of the Fund for Regions and Agriculture (FRR) for the Novarium – Saint-Laurent Innovation Campus project.
This initiative aims to strengthen the strategic positions of Bas-Saint-Laurent as an international center of knowledge in the blue economy, especially in the fields of marine biotechnologies, data intelligence and marine engineering.
The announcement was made this Monday afternoon at the Novarium building by Maite Blanchette Vezina, Minister of Natural Resources and Forests and Minister responsible for Bas-Saint-Laurent. "This announcement demonstrates our government's desire to have stronger municipalities and regions. Thus, we combine an international center of knowledge related to the maritime sector and the blue economy. We are changing the way we interact with the oceans."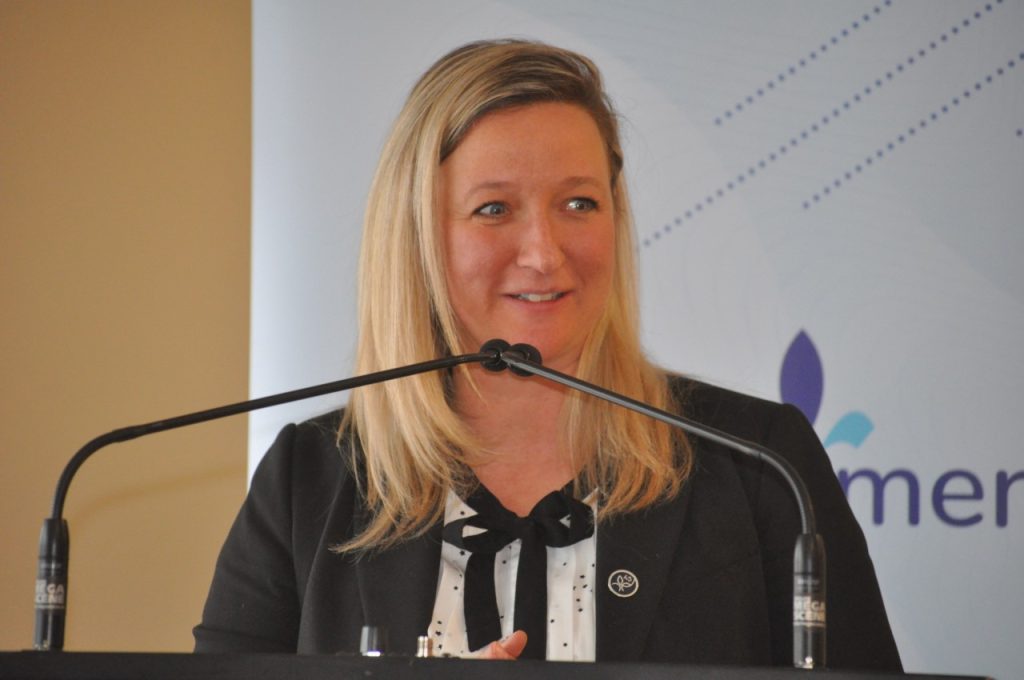 Networking among entrepreneurs
Specifically, the money raised will be used to expand the reach and improve the user experience of the Lab-O platform, a mobile application that promotes networking between entrepreneurs and researchers with experience or advanced equipment.
An entrepreneurial program called FLOTS STUDIO IA will also be created to promote research and implement structural solutions with Novarium-related partners such as UQAR, CRBM or Innovation Martime.
"The goal is to identify scientific processes that facilitate commercialization in research centers and help create innovative companies. We also work with our friends from Gaspésie, with those from Merinove, at the Grande-Rivière sea junction. When we all work together, our efforts complement and reinforce each other," says Martin Beaulieu, founder and CEO of Novarium, President and CEO of Société de promotion économique de Rimouski.
Encourage business development
In addition, an incubation program specific to the blue economy will be developed to meet the growing demand of tech startups.
"Novarium is an initiative of SOPER. Since its inception, we have hosted nearly twenty organizations in our building and supported nearly fifty companies. For example, Will Secure from Montreal and Devotion from Sherbrooke, who came here because of the critical mass of researchers in the maritime field. We also have Sel St-Laurent, Chasse Marées and St-Laurent Distillery," says Mr Beaulieu.
The initiative is a continuation of MRC de Rimouski-Neigette's Signature Innovation project, which also supports Novarium's activities. Minister Blanchette-Vézina noted that the government is open to other investments for the development of Novarium.
Regional consensus
"All Bas-Saint-Laurent MRCs are pleased with this announcement, which affects the entire region. Elected officials see this wonderful project as an opportunity to show their support for a shining sector of our economy across the country and beyond. »
"We know that we have the best chance to maintain our leadership position in this field by investing in our own resources. In the selection committee, we want projects that put our resources to the fore, and this is a good example of that," comments the president of the Bas-Saint-Laurent Regional Development Collective and regional project selection committee for Support. The influence of regions and the Rural Foundation, Bertin Denis.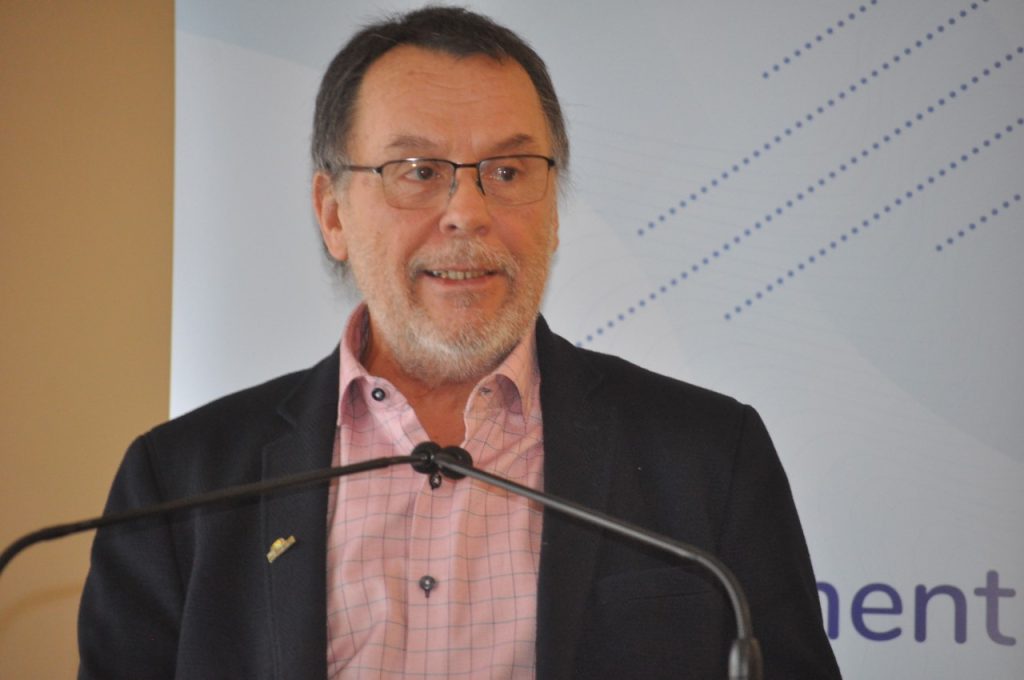 An important vector
"The Novarium – Saint-Laurent Innovation Campus project is an important vector for the development of our blue economy and a rich incubator for innovative projects that will contribute to the impact of Rimouski as a marine technology park. This investment will allow us to continue to develop our already well-established maritime identity and will have positive results for our community," enthuses Rimouski Mayor Guy Caron.