Explora Journeys reveals gastronomy and the "soul of the ocean".
The food and beverage philosophy of the Explora Journeys fleet is driven by variety, choice and the ocean spirit that already characterizes it. A variety of food and drinks, a wide selection of places open to the ocean to enjoy them. They will delight and seduce the taste buds and eyes of the guests. First voyage in July 2023 EXPLORA I will present an unparalleled journey of gastronomic discoveries and beverage tastings. Savory and inventive experiences in 18 different dining areas or in complete privacy, in 461 luxury suites with private terraces, these "Homes at Sea" that make this luxury ship unique.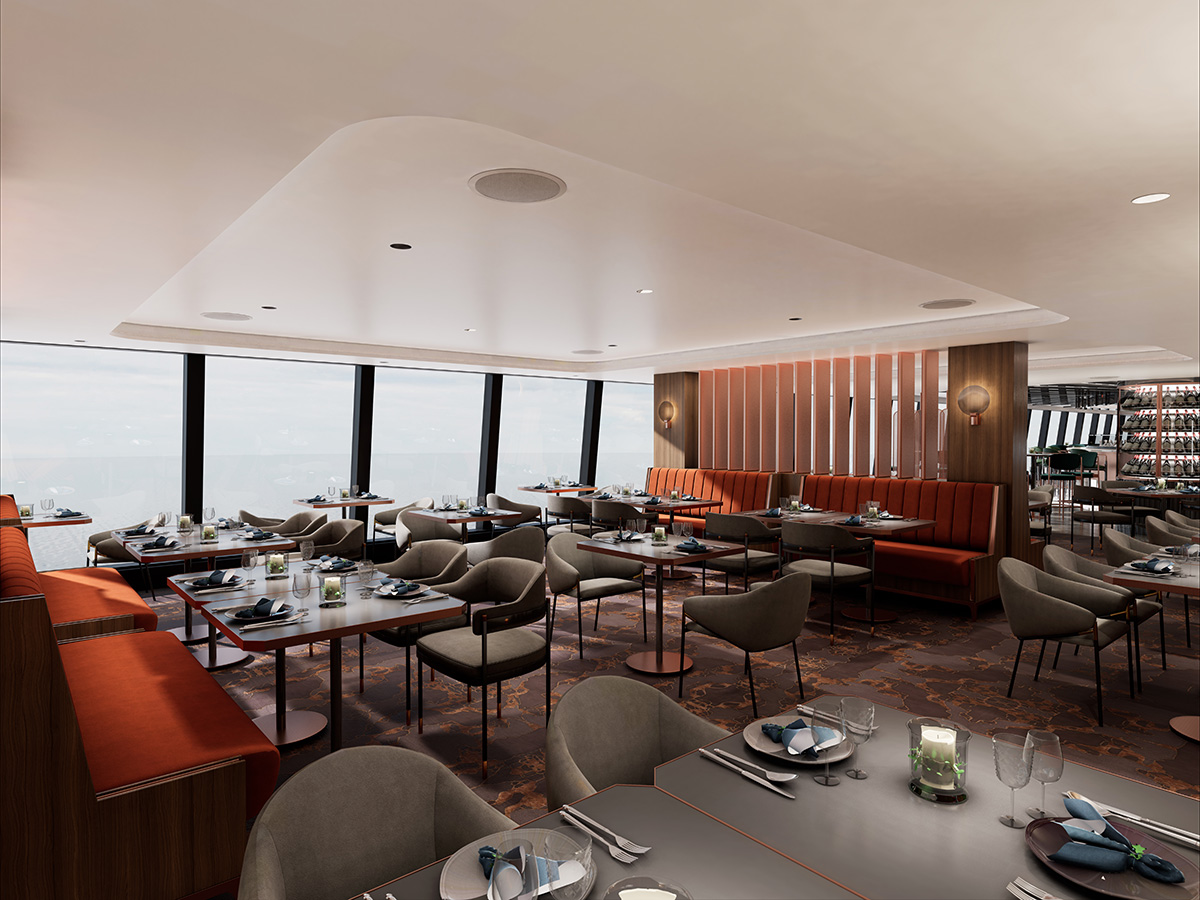 Gastronomy aboard EXPLORA I, Emporium Marketplace restaurant © Explora Journeys
On the terrace, by the pool, in the lounge, in a restaurant with refined elegance or a friendly and relaxed atmosphere… Explora Journeys gastronomic experiences deliver the same desires.
They respect the creativity, flavors, talents and culinary cultures of the world.
They feature creativity and products from local and sustainable sources.
This is Angevin Frank Garanger Explora Journeys has a recognized expertise in haute European gastronomy, taking over the culinary management of its fleet. As a beginner, he was named one of the ten best young chefs of his generation. Over the years, from Paul Bocuse – Alain Passard, he honed his skills alongside the greatest. It will offer elegant, original and environmentally friendly cuisine at sea. Backed by bold flavors and yet lesser-known features, it promises every guest an unforgettable gastronomic experience that, according to him, " The best is at sea ".
Explora Journeys will advance the art of fine dining with today's trends and "healthy" products, from vegetarian meals to the most sophisticated concoctions. Its gastronomy will satisfy the desires and mood of the most curious, knowledgeable, gourmet and gourmet travelers.
Tastings and oenological master classes on board and ashore
Year-round wine selections will offer select grape varieties, exclusive brands, as well as wines from the wine regions it traverses. under the leadership Thibaut Brianconin charge food and drink (food and beverage), sommeliers will receive their supplies from artisan winemakers. They will provide advice on oenology, organize wine, whiskey and liqueur tastings, as well as meetings with local winemakers on board or on shore excursions.
They will offer master class will unlock the secrets of certain Explora Journeys specialties such as Ocean Spirit state made from (among other things) gin and seaweed. The cocktail range will offer "organic" and non-alcoholic options.
Eight ways to eat…
To celebrate the culinary talents of the world, enjoy today's trends, get lost in gourmet alliances, Explora Journeys gives you the choice. On a maiden cruise EXPLORA I will offer six restaurants, twelve bars and lounges (eight indoors and four outdoors) and eight dining options: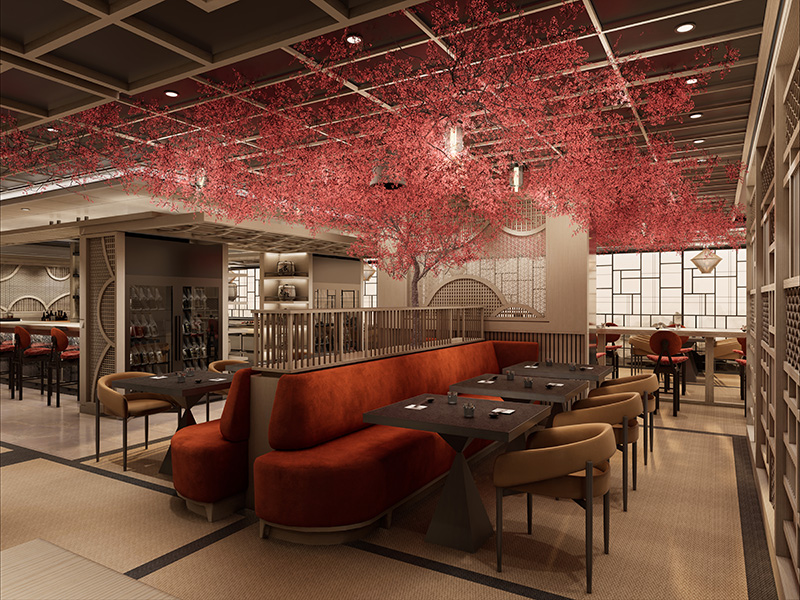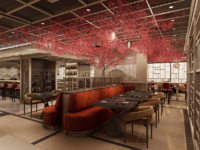 Sakura © Explora Journeys
Anthology
is a restaurant where chefs from five continents prepare menus inspired by cuisines from all over the world in a modern setting of elegant elegance.
Japanese, Thai, Vietnamese and Malaysian cuisines, Asian delicious cocktails, Sakura offering the best of Pan-Asian gastronomy with stunning ocean views.
European Steakhouse Marble & Co. Grill serving the best beef from local and sustainable producers. The experience is enhanced by a meat dryer and a cellar with fine wine selections.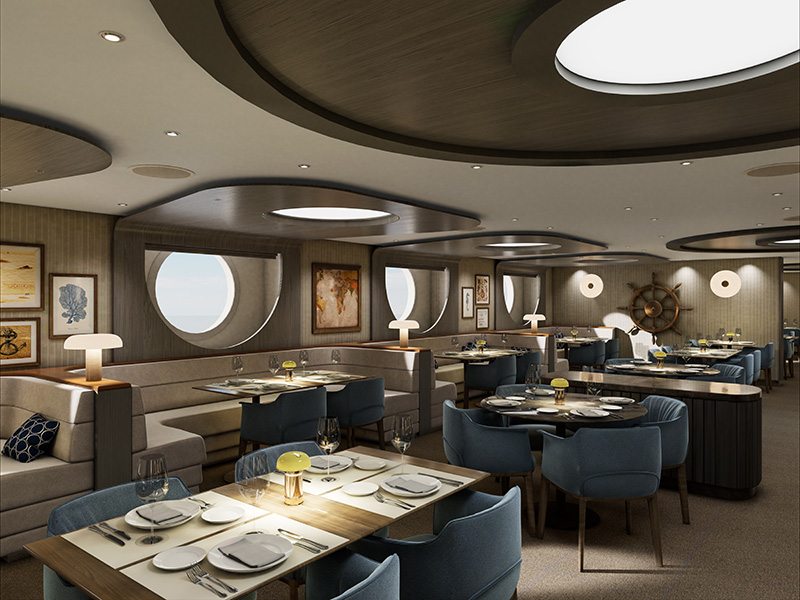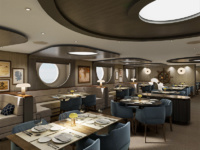 Med Yacht Club © Explora Journeys
With Med Yacht Club, a tribute to the Mediterranean Sea, its flavors, the "dolce vita" atmosphere. Here the guest can find all varieties of Italian, Spanish, Greek and French cuisine. The wines show all the richness of Mediterranean vineyards.
Continuous catering is covered in light Emporium Marketplace. Its 18 restaurants offer a selection of sushi, grilled meats, seafood, made-to-order pasta, pizzas, homemade sandwiches… Cold cuts, cheeses and pastries are also part of this experience, accompanied by a selection of wine, champagne and soft drinks. .
In sophisticated and intimate settings Red thread It offers a world tour of cuisines inspired by French gastronomy.
And also,
Regularly available meals can be enjoyed in the comfort of the suite or on the private terrace.
The Chef's Kitchen : an immersive experience hosted in a private kitchen for 12 people overlooking the ocean. A team of culinary experts guides guests on a journey of discovering new ingredients, flavors, textures and cultures, regardless of their level of culinary skill. (Additional charges apply for two exclusive dining experiences: Chef's Kitchen and Anthology).
… and at any time of the day or night,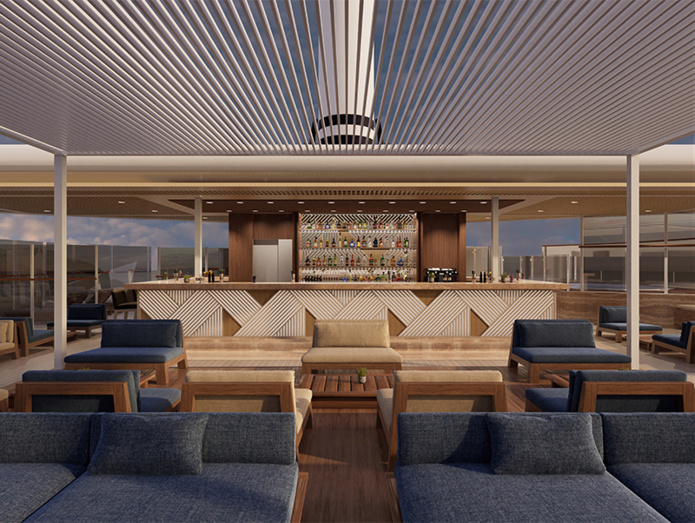 Sky Bar © Explora Journeys
Explora Journeys offers unlimited drinks, fine wines and premium spirits in its various bars and lounges, as well as in its suites.
Central and friendly Lobby Bar it is an ideal place to chill at any time of the day or night. An elegant tasting of all the world's whiskeys, including the rarest Malt Whiskey Bar where the course is completed by an expert, a cigar cellar and a terrace dedicated to their tasting.
Horse Journeys Lounge entertainment will develop day and night. L'Explora Lounge Perfect for a drink, tea or light meal while listening to jazz notes with 270 degree ocean views.
French and Italian sweets will be enjoyed here Gelateria & Creperie In the conservatory, sheltered from bad weather by the swimming pool. The best coffees selected from around the world by experienced baristas can be found at Crema Café, open all day.
Astern Lounge is a friendly travel destination that hosts various events such as concerts, DJ sets and cultural gatherings throughout the day. Ritual: aperitif at sunset.
And also: Astern Pool & Bar available anytime poolside sky bar 14 on the panoramic terrace at the highest point of the shipAtoll Pool & Bar by the more intimate pool at the rear of the ship, L'Helios Pool & Bar in the panoramic swimming pool reserved for adults, Conservatory Pool and Lounge Bar By day in the weatherproof pool, by night in the open-air cinema.
About Explora Journeys: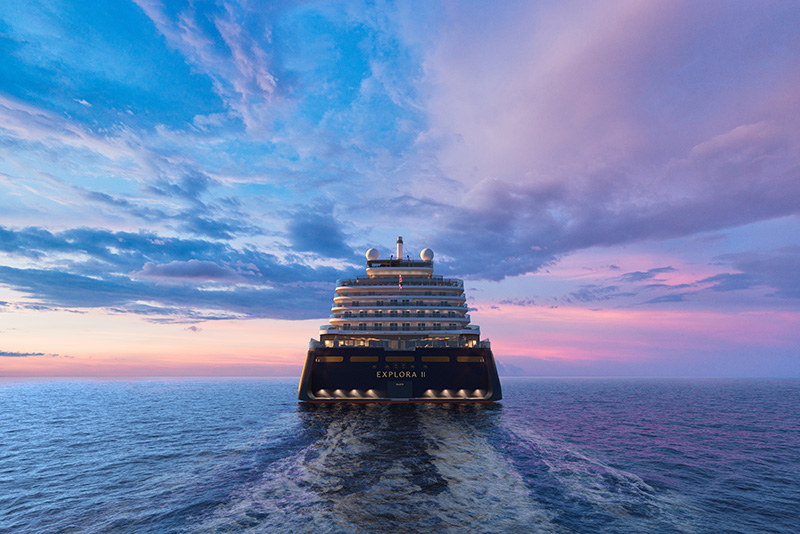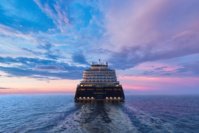 EXPLORA II © Explora Journeys
Born in the heart of prestigious Swiss hospitality is Explora Journeys MSC Group's private luxury branch, headquartered in Geneva. The brand is the result of the company's long-term ambition Aponte-Vago family : redefining the ocean experience for a new generation of luxury travelers. Drawing on 300 years of maritime heritage, it strives to create a unique "ocean state of mind" by connecting guests to the sea, themselves and like-minded people. It offers remarkable itineraries that connect popular destinations with lesser-visited ports for voyages that inspire discovery in all its forms.
It was built in Fincantieri shipyards in Italy A fleet of six liners named EXPLORA will be launched by 2028. Two are being built. EXPLORA I It will be opened in July 2023 and EXPLORA IIsummer 2024. EXPLORA III, IV, V and VI With LNG, the latter two will also run on hydrogen. All of them will be equipped with the latest environmental and marine technologies.
EXPLORA I and EXPLORA II offer 461 sea-facing suites, penthouses and residences designed to be true 'homes at sea' with breathtaking ocean views and private terraces. They offer a choice of eleven different gastronomic experiences with 6 lively restaurants, 12 bars and lounges (8 outdoor and 4 indoor). Meals can be enjoyed in the suites or on their private terrace. The ships have 4 swimming pools, spacious open decks with private cabins, wellness facilities and great entertainment.
Inspired by its European heritage, Explora Journeys will offer guests an immersive ocean experience and hospitality that is both respectful and intuitive.
Contact Explora Journeys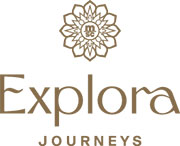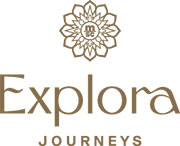 Note