iPhone, AirPods and Apple Watch tips and more
As every year, 2023 starts with winter sales. Stock up on good deals from Tuesday 11 January to Tuesday 7 February. Apple products are not immune to the fall in winter sales. This is the perfect opportunity to buy an iPhone, iPad, Apple Watch, Mac or MacBook or AirPods at a discounted price. Here's our pick of the best Apple deals from the 2023 sales. Take advantage of supplies before they run out.
Winter sales 2023: the best Apple deals
After Black Friday, it's the turn of winter sales to lower prices. Thus, many Apple products are featured in the promotion. We've rounded up the best deals in this guide so you can get an iPhone, AirPods, Mac or MacBook or iPad for less. Attention, offers expire quickly, do not wait to take advantage of them.
iPhone 13 for €749 instead of €909
Cdiscount is currently offering the iPhone 13 in the 128GB Midnight version for €749 instead of €909, thanks to the code 25DES299, which allows you to benefit from an additional €25 discount.
The iPhone 13 is still a great smartphone today. It has a 6.1-inch Super Retina XDR OLED display and 4GB of RAM. Powered by the A15 Bionic chip, it's a powerful smartphone that lets you play games, watch streaming videos, or make video calls.
iPhone 13 is equipped with a 12 Mpx dual rear sensor: wide-angle and ultra-wide-angle, offering a wide field of view of 120°. It also benefits from the same optical stabilizer as the iPhone 12 Pro Max.
Its autonomy is better than previous models. The 3095 mAh battery, which is compatible with fast charging, is actually capable of up to 19 hours of video playback.
To find out more, do not hesitate to refer to our iPhone 13 test.
Apple Watch Series 7 45mm GPS + Cellular for €389 instead of €559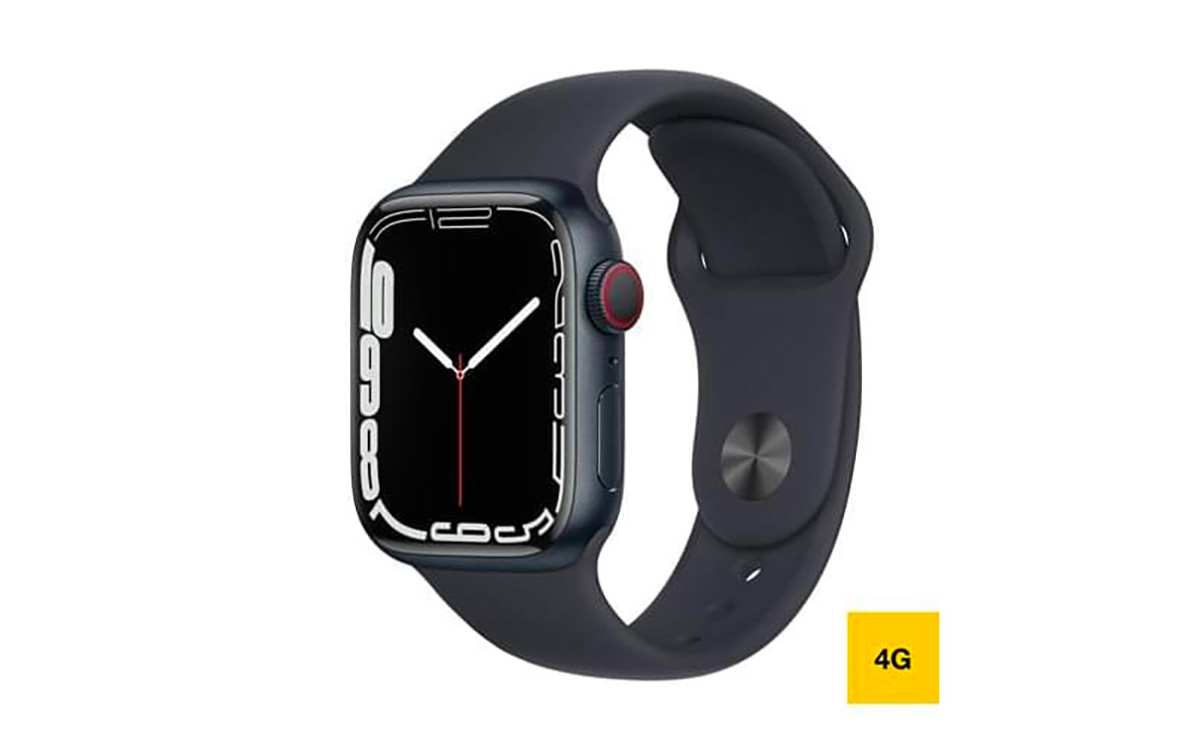 During the winter 2023 sales, Orange is introducing the Apple Watch Series 7 45mm GPS + Cellular connected watch for just €389 instead of €559 for the black and green models. A very nice discount of €170 for this premium watch.
Apple Watch Series 7 has a 45 mm (GPS + Cellular) Retina OLED LTPO display with a resolution of 396 x 484 pixels.
It is equipped with S7 chip with 64-bit dual-core processor.
This connected watch is specially designed for sports activities. It is truly dustproof and offers a seal up to a depth of 50 meters. Its sensors allow you to measure data such as heart rate, the evolution of sleep or the level of oxygen in the blood. Your workouts like running, yoga, swimming, dancing and now tai chi and pilates are recorded. You get automatic notifications when your heart rate is high, too low or irregular.
Thanks to the mobile connection, you can use your smart watch anywhere without your smartphone. Apple Watch Series 7 45mm GPS + Cellular can make and receive calls, reply to messages, and even pay for purchases with Apple Pay.
Compatible with fast charging, the Apple Watch Series 7 has USB C fast charging that can charge the battery from 0 to 80% in about 45 minutes. The connected watch offers up to 18 hours of autonomy.
To find out more, do not hesitate to refer to our Apple Watch Series 7 test.
HomePod Mini for €84.99 instead of €99.99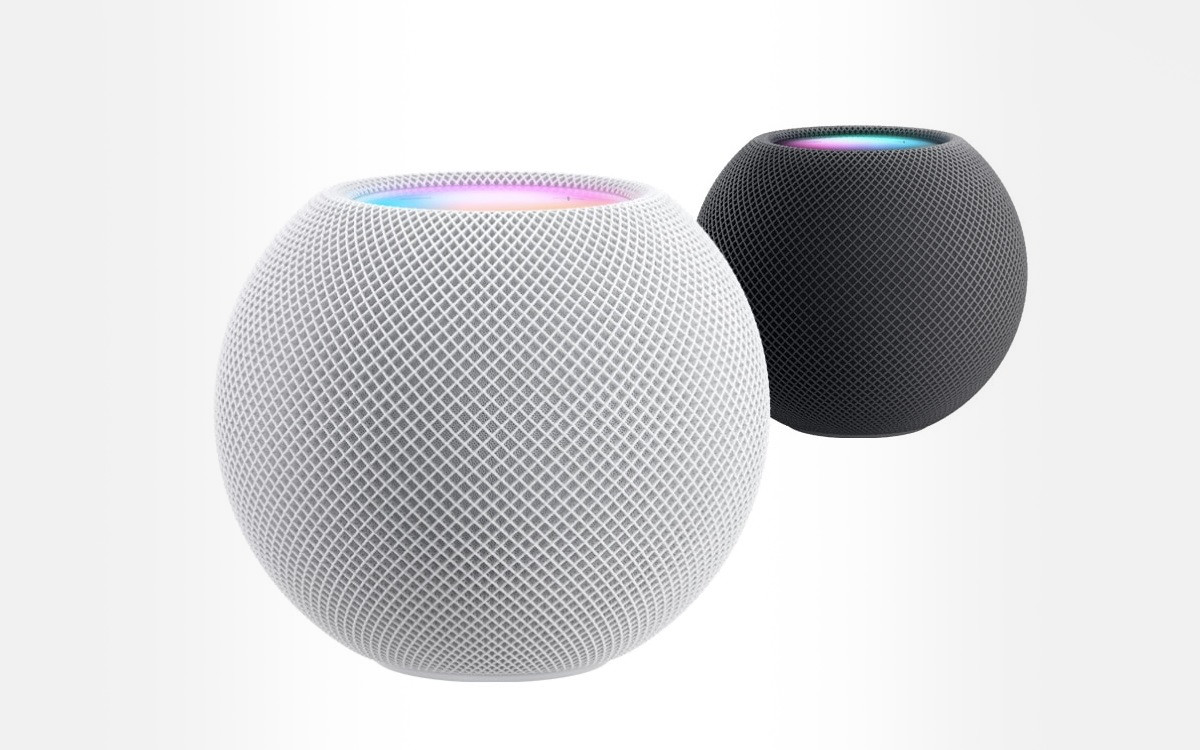 Launched by Apple in late 2020, the HomePod Mini is a connected speaker launched by Apple to compete with Amazon and Google. Normally sold for €99.99, With the code RAKUTEN15 valid during the sale, you benefit from a €15 discount. So the price drops to just €84.99.
HomePod mini is a speaker with a compact design. Its small size, however, does not prevent it from providing quality sound, clear and uniform in 360•. The touch surface at the top is also illuminated.
The Siri smart assistant allows you to control the speaker with your voice. The speaker can distinguish and recognize the voice of 6 different users and provide a personalized experience.
If you have other connected devices, you can sync them with the Home app. You can then control any HomeKit-enabled device with your voice.
Powered by the Apple S5 chip, the HomePod mini can analyze the specific characteristics of the song you're listening to and adjust the sound settings in real-time to ensure an optimal listening experience. It has three microphones that respond to the "Hey Siri" command, and a fourth microphone that looks inward to limit the sounds emitted by the speaker to allow Siri to better hear voice commands while speaking.
Finally, if you have an iPhone and need to leave the room, you can raise your smartphone to stream your audio from the speaker to your phone without interrupting your listening experience.
iPad Mini 2021 for €559 instead of €659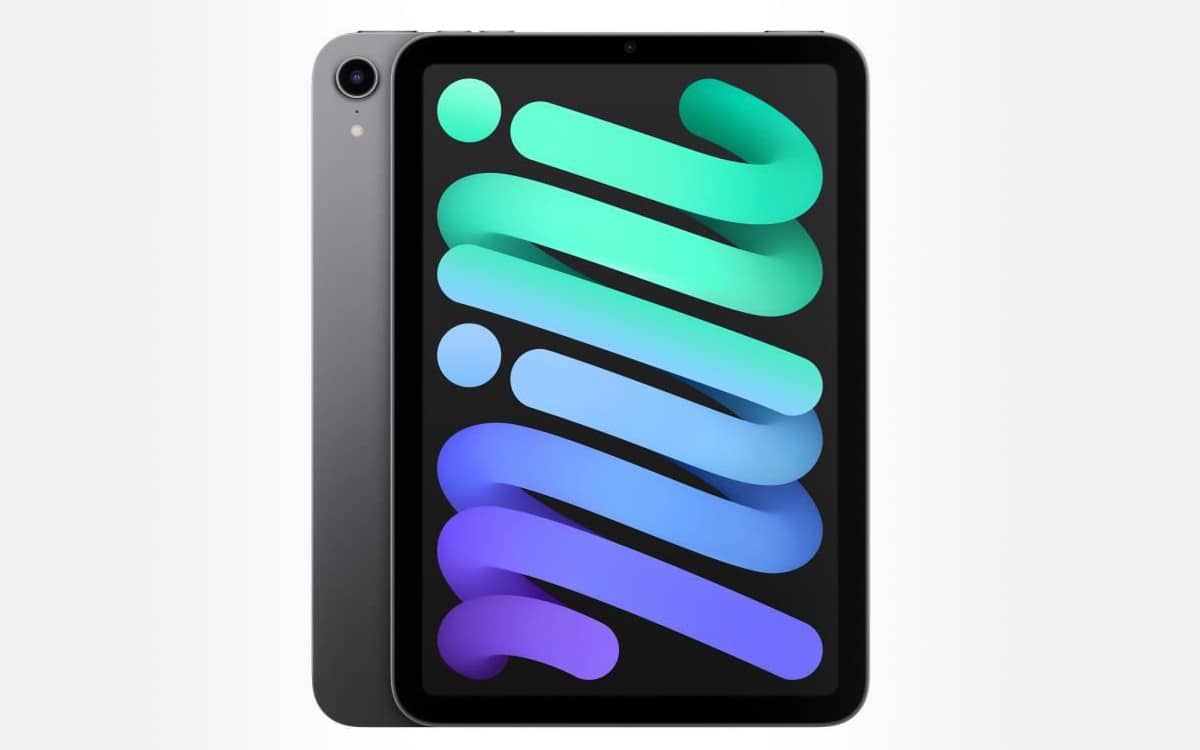 Now it's Boulanger's turn to offer an Apple promotion during the sale. Thus, the iPad Mini is shown at a price of 559 euros instead of 659 euros. This 15% discount is valid on the Space Grey, Starlight, Pink or Purple 64GB model.
The iPad Mini has an 8.3-inch edge-to-edge Liquid Retina display. With a resolution of 2266 x 1488 pixels, its panel offers a nice brightness of 500 nits. Colors are rich and vibrant. The display is compatible with the Apple Pencil, which you can attach magnetically to the side of the tablet.
iPad Mini is a compact, powerful and ultra-fast premium tablet. Equipped with an A15 Bionic chip, 4GB of RAM and a 5-core GPU, it can be used for both creative work and gaming.
With its 5124 mAh battery, you benefit from up to 10 hours of autonomy.
MacBook Air 13" M1 for €879 instead of €1199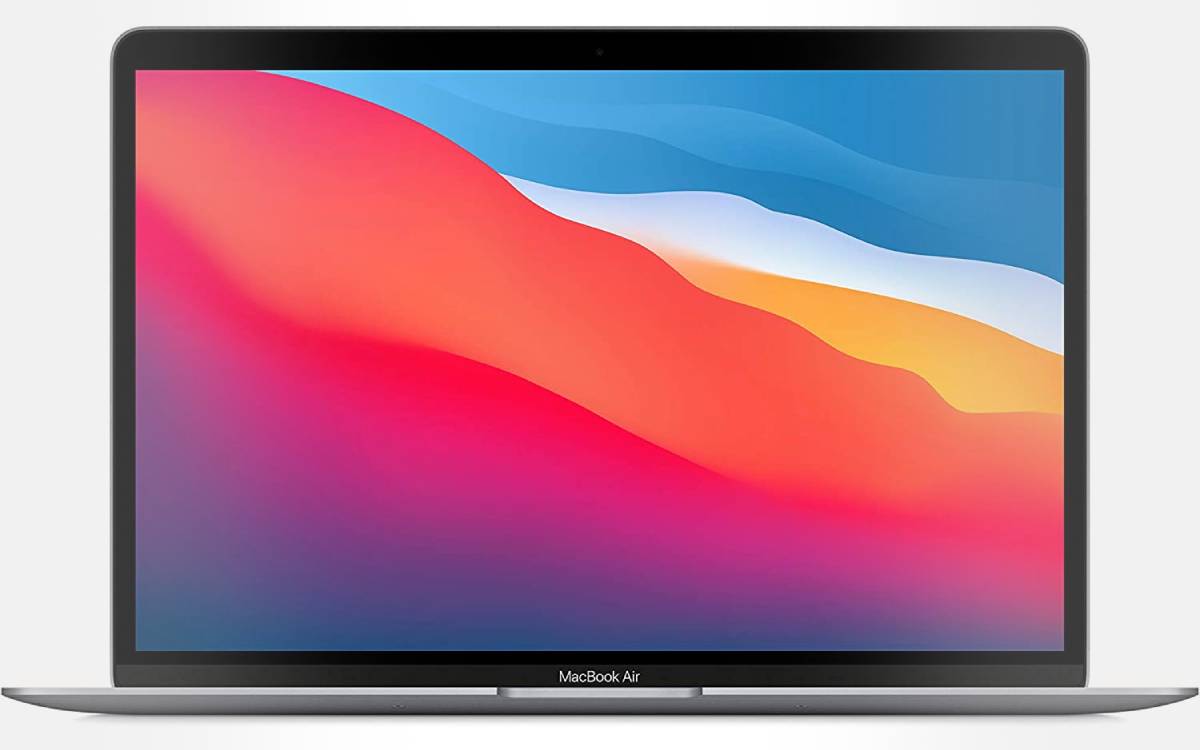 The 13-inch MacBook Air is equipped with 8 GB of RAM and a 256 GB SSD hard drive. It usually sells for 1,149 euros, but it is currently on sale for 999 euros on the Fnac website. Thanks to a €120 trade-in offer, you can get it for just €879.
The MacBook Air M1 is still a powerful model that offers excellent value for money.
The 2020 MacBook Air M1 model has a 13.3-inch Retina display with a resolution of 2560 x 1600 pixels. Images are rich and natural with True Tone technology. Powered by an M1 chip, 256GB of storage and 8GB of RAM, it's a fast and responsive PC.
To learn more, don't hesitate to refer to our full MacBook Air M1 (2020) review.
MacBook Air 13" M2 for €1229 instead of €1499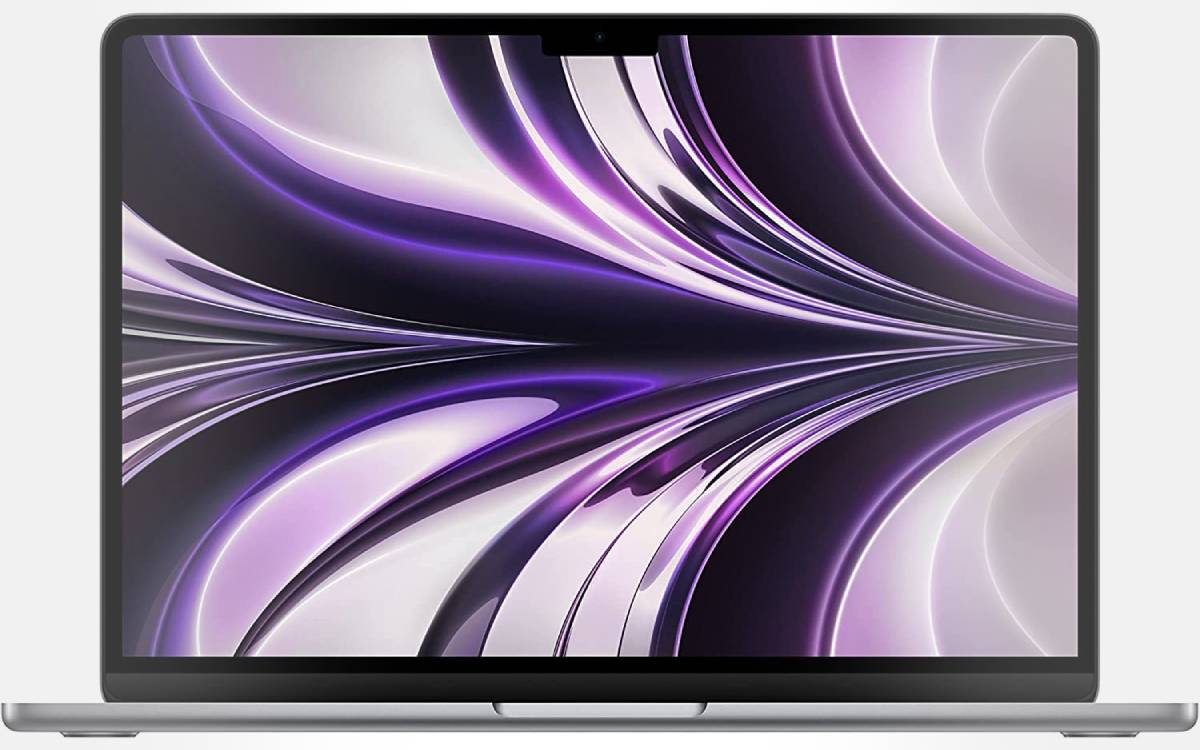 After the MacBook Air M1, it's the 13-inch MacBook Air M2's turn to see its price drop on sale. If you're looking for a newer computer, this is the model for you.
Launched in July 2022, this is the latest model from the apple brand. The MacBook Air M2 also has a Retina display, but it's slightly larger at 13.6 inches. The more powerful MacBook Air 2022 has an M2 chip, an 8-core CPU and an 8-core GPU. It is a computer that offers enhanced autonomy for versatile use with 8 GB of internal memory and 256 GB of SSD storage space.
To go further, don't hesitate to refer to our MacBook Air M2 2022 test.
Other promotions of the winter sales of 2023