Chromecast with Google TV (4K version) has never been cheaper on sale
The 4K version of Google's HDMI stick is the brand's top-of-the-line model. The good news is that the sales make it available for a lower price. Thanks to a promo code, it costs €48.99 instead of €69.99 originally.
With the arrival of the HD version, Google Chromecast with Google TV (4K) is the best on the Mountain View side. This small HDMI dongle is ideal for hooking up your TV and enjoying the Google TV experience without spending too much money. It also uses sales to show itself at a better price thanks to a promo code.
What is Google Chromecast with Google TV (4K)?
Discreet and practical design
4K compatibility, Dolby Vision and Atmos
Google TV experience
Google Chromecast (4K) with Google TV, which was offered for €69.99, is now on sale for €48.99 using the code. Rakuten7 On the Rakuten website (via seller Boulanger).
The HD version of Google Chromecast with Google TV is also available on Amazon for just €29.99 instead of €39.99.
---
If the offer mentioned in this article is no longer available, please look below to find other offers for Google Chromecast with Google TV (4K). The table is updated automatically.
Where to buy

Google Chromecast with Google TV (4K) at the best price?
Convenient and easy to install
The fourth-generation Google Chromecast takes the form of a flat pebble, sticking out a small HDMI cable and a USB-C port to power it. Unlike the old model, it simply plugs into the back of your TV, you don't need a smartphone or tablet to access it.
For installation, this can be done with the remote directly on the TV or from the Google Home app and scan the displayed QR code. During installation, you'll be able to pre-load SVoD services like Netflix, Disney+, Prime Video, Apple TV and more. Note that this version has been updated to integrate Android 12 and its new features.
To view content in 4K
This device is also capable of decoding images up to UHD 4K with the contribution of Dolby Vision and HDR10 and HDR10 + standards. On the audio side, it's not left out with Dolby Atmos and DTS:X compatibility.
Navigating the interface is a pure Google TV experience, highlighting trending movies and TV series that appear to suit your taste depending on the services you subscribe to. The operating system called Google TV is based on Android TV. The interface itself is quite fluid, the remote makes navigation easy, and the device has the entire Android TV catalog. Of course, Google Assistant is also there for voice navigation.
To learn everything about this model, you can refer to our Chromecast with Google TV test.
9 /10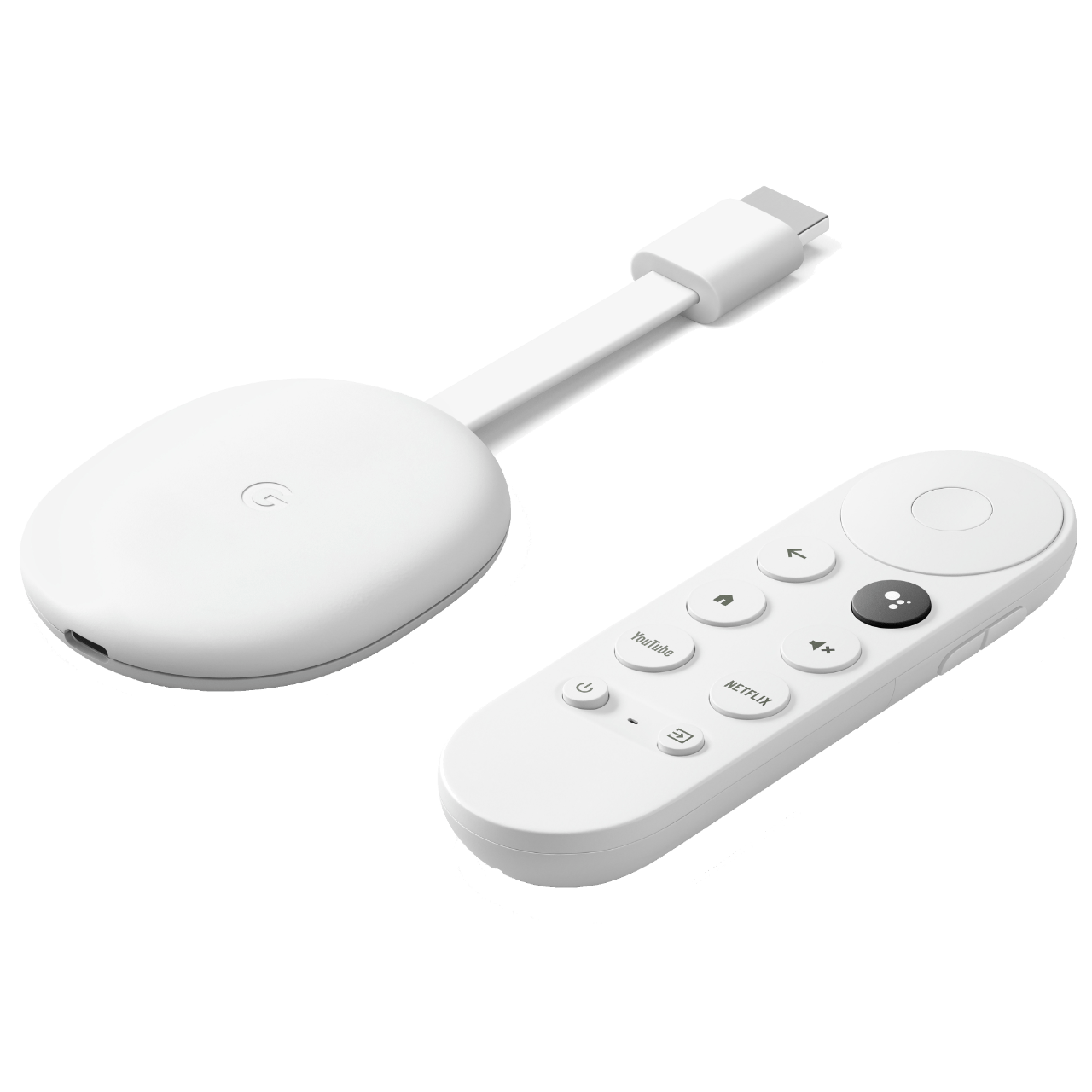 Winter sales: the best deals according to Frandroid
The Winter Sales officially started in France on Wednesday 11th January 2023 at 8am and will end at midnight on Tuesday 7th February. At the moment, several merchants have drawn their best offers. Here are the promotions worth your money.
To make sure you don't miss out on any great deals from this event, there are a few reflexes you should take right now so you don't miss out on any of our recommended deals:
Follow us on our twitter account @FrandroidPromos dedicated only to good deals (don't forget to activate the call to receive real-time notifications)
Download our Frandroid app (available on iOS and Android) to enable notifications from the "Good Deals" category and get new 2023 Winter Sale items in real-time.
Subscribe to our Good Deals newsletter (multiple emails per day, 1-click unsubscribe, distribution to third parties) to make sure you get the deals firsthand:
---
We invite you to download our Android and iOS apps to follow us. You can read our articles, files and watch our latest YouTube videos.