Vietnamese agricultural products conquer the world
Vietnam is 15e in the world and 2e in Southeast Asia in terms of exports of agricultural, forestry and fishery products. Vietnamese agricultural products are available in more than 200 countries and territories. By 2030, Vietnam is expected to achieve its goal of becoming one of the top 10 centers of agricultural transformation.
>> New record for exports of agriculture, forestry and aquatic products
>> Inclusive growth and development, the dual mission of the agriculture sector in 2023
Vietnamese durians will be exported to China.
Photo: VNA/CVN
Good news from global markets
In the last months of 2022, Vietnam's agricultural industry received continuous good news when durian, sweet potato and bird's nest were officially allowed to be exported to the Chinese market.
For passion fruit in particular, China has agreed to allow official imports on a trial basis.
In addition, pomelos have also been officially exported to the US and New Zealand markets; "Com Vietnam Rice" brand rice of Lôc Troi joint stock company is sold in E. Leclerc supermarket chain and Carrefour distribution system of the leading French retail group; Branded rice of "Tân Long" Shareholder Group was successfully exported to Japan… These are new steps towards "conquering" the world market of Vietnamese agricultural products.
According to statistics, China imports 7 million tons of fresh fruit every year worth about 10 billion dollars.
However, Vietnam's fruit exports to China currently account for only 7.15% of the market share, compared to 45.02% in Thailand and 16.8% in Chile.
Therefore, there is a great opportunity for Vietnamese fruits to increase their market share in China, provided that many fruits are allowed to be officially imported into this market.
There are also great opportunities in the US and New Zealand markets for fresh grapefruit.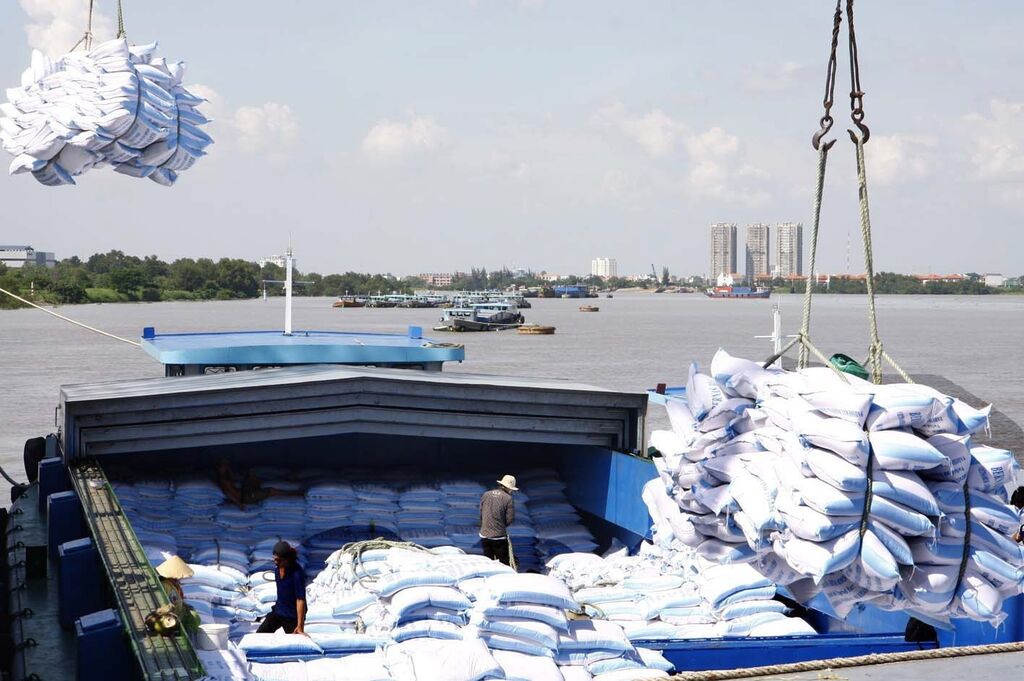 Rice from Vietnam entered demanding markets.
Photo: VNA/CVN
Vietnam has been exporting rice for more than 30 years, but the world hardly knows any of its brands.
Today, Vietnamese rice embarks on a new journey when it is first sold under its own brand in major supermarkets in France and Japan.
Towards global values
Please note that the control costs are borne by the sellers. It is indeed very "hard" for exporters, but they cannot help but follow it if they want to conquer high value-added markets like Europe.
In a recent report entitled "Towards a green transformation of agriculture in Vietnam", the World Bank (WB) noted that: in the context of climate change, agricultural products and food products for international trade will face higher environmental demands in the future, the authorities of the importing country, individual buyers and or applied by environmentally sensitive consumers.
For example, the European Union (EU) is negotiating a "Green Deal" to reduce carbon leakage caused by imports from countries with carbon-intensive production systems.
Therefore, exporting countries must demonstrate compliance with higher sustainability standards.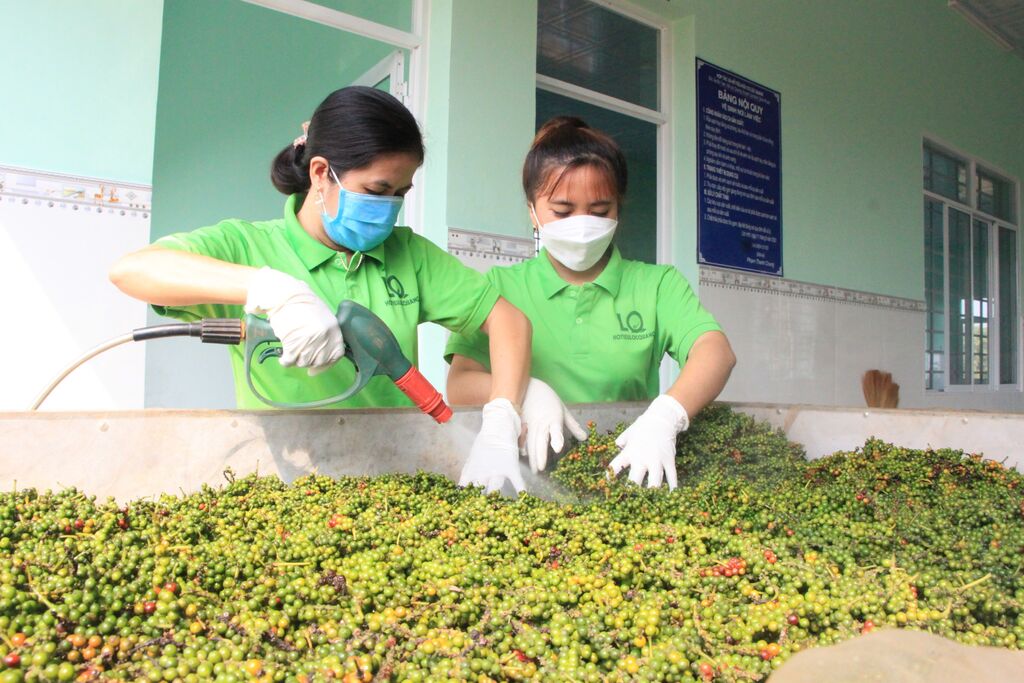 Pepper is one of the main agricultural products for export.
Photo: VNA/CVN
Currently, the main exporting countries to the EU are strengthening their strategies to promote the sustainability of their production chains in order to stay ahead of trends and secure international markets for their goods. Vietnam should solve this problem soon.
That is why Vietnam constantly strives to "race with time" to implement sustainable development plans in the areas of production, processing and export of products. Agriculture.
In particular, it is necessary to clearly define the direction to follow for the production of diversified products with high added value along the value chain, in accordance with market requirements, combining cultural, social and environmental values ​​into products.
Phan Minh Thông, Chairman of the Board of Directors and General Manager of OJSC, said that in 2015, pepper must meet 120 criteria, and now 820, to be introduced to the European market. Phuc Sinh, known as the "pepper king" due to the large export of pepper from Vietnam.
At the same time, it should focus on promoting responsible, modern and efficient agricultural production; to develop ecological, organic, circular, carbon-free agriculture that respects the environment and adapts to climate change.
NDEL/VNA/CVN