The main technology trends of the year
CES, held in Las Vegas, is one of the world's largest technology exhibitions. Innovations are presented and celebrated with great fanfare.
CES 2023
CES, held in Las Vegas, is one of the world's largest technology exhibitions. Innovations are presented and celebrated with great fanfare.
(dpa) – CES is trying to make a comeback. After a surge in virtuality due to the coronavirus and a shy show in 2022, organizers are expecting around 100,000 professional visitors and exhibitors again in 2023, until January 8. And these are the topics we are talking about today:
Artificial intelligence everywhere
By the end of 2022, applications using artificial intelligence have experienced a spectacular breakthrough. So, the AI ​​research company OpenAI released the ChatGPT chatbot that can intelligently answer questions. Word quickly spread that the text generator could write essays in seconds that, at least at first glance, hardly differed from long-researched term papers. But a software robot can imitate Shakespeare or write programming code.
Text-to-image generators like Midjourney and Stabile Diffusion can now create impressive art on command. And they get better with every update. The trend of artificial intelligence will continue in full force in 2023. It can be predicted that big AI experts like Google, Microsoft and Meta will not leave the field open to competitors like OpenAI. But smaller vendors and startups will also jump on the AI ​​bandwagon.
Autonomous driving
Self-driving cars will drive safer than human-driven cars in urban and rural areas. Almost all experts agree on this issue. But it's not yet clear when self-driving cars will finally be ready to hit the market.
Last year, the "death" of the highly listed AI startup Argo shocked the industry: Volkswagen and Ford stopped funding the Robocar project, wiping out $4.5 billion. But at CES, it's clear that the industry hasn't given up on its vision of automated, self-driving cars. However, companies take technically different approaches.
While Tesla has long relied entirely on cameras to sense its environment, most other players rely on a mix of radar and laser (lidar) sensors. Tesla CEO Elon Musk has announced an innovation in the automotive field, the famous 4D Imaging Radar. This system provides integration of many small radar antennas into one system. This seems to give a finer resolution similar to that of the more expensive Lidar system. The coming months will show if Musk can deliver on his big promises.
Metaverses aren't just from Meta
On the one hand, Metaverse defines a digital and interactive environment that can be entered using virtual reality glasses. Users can work, play, meet or shop there as an avatar. But the metaverse also includes programs where digital data is displayed in the users' real field of vision. "To me, the metaverse is the next generation of the Internet," said show organizer Steve Koenig, head of market research at the US trade association CTA.
At CES, Shiftall is showing off a full body tracking tool, including a Bluetooth microphone and a FlipVR controller for gaming in the Metaverse.
Photo: Getty Images via AFP
At the Las Vegas show, it became clear that the metaverse is not just the stable idea of ​​Mark Zuckerberg, who bet so much on this trend that he even changed the name of his Facebook group to Meta. So we expect a rival product from HTC to Meta's VR Quest glasses. Sony already announced before CES that the new Playstation VR2 virtual reality headset will be available in February. The helmet integrates four cameras that, among other things, record the movements of the controller and players, including the direction of gaze.
There is also work in the field of Metaverse applications: car manufacturer Stellantis and Microsoft present a Metavers showroom at CES. A company called OVR is demonstrating a solution for delivering scents in the Metaverse. In 2023, Apple can still bring big changes to the market. Some observers are confident that the iPhone group will launch its first headphones on the market this year. Apple CEO Tim Cook is passionate about the "augmented reality" approach, where digital data augments the analog world. However, Apple does not traditionally show confidence during CES, but it does rely on its own events.
The end of the flea crisis
Many chips were in short supply as critical supply chains were disrupted and purchasing policies were blundered amid increased demand for electronics during the pandemic. That could change this year, according to CTA manager Koenig.
"The great demand of the pandemic period is decreasing. And that's good news because it finally makes chips available again," Koenig said. Excessively long operating times are slowly returning to normal, especially as more production sites start operating. But for the industry, it could also be a harbinger of another problem: "We're going to go from a chip shortage to a possible oversupply."
OLED screens
LCD is great, but light-emitting diodes (OLED) for displays promise better colors, better contrast, and better black images. After the first laptop models with OLED screens, for example from Asus, this technology is coming out of its nest this year.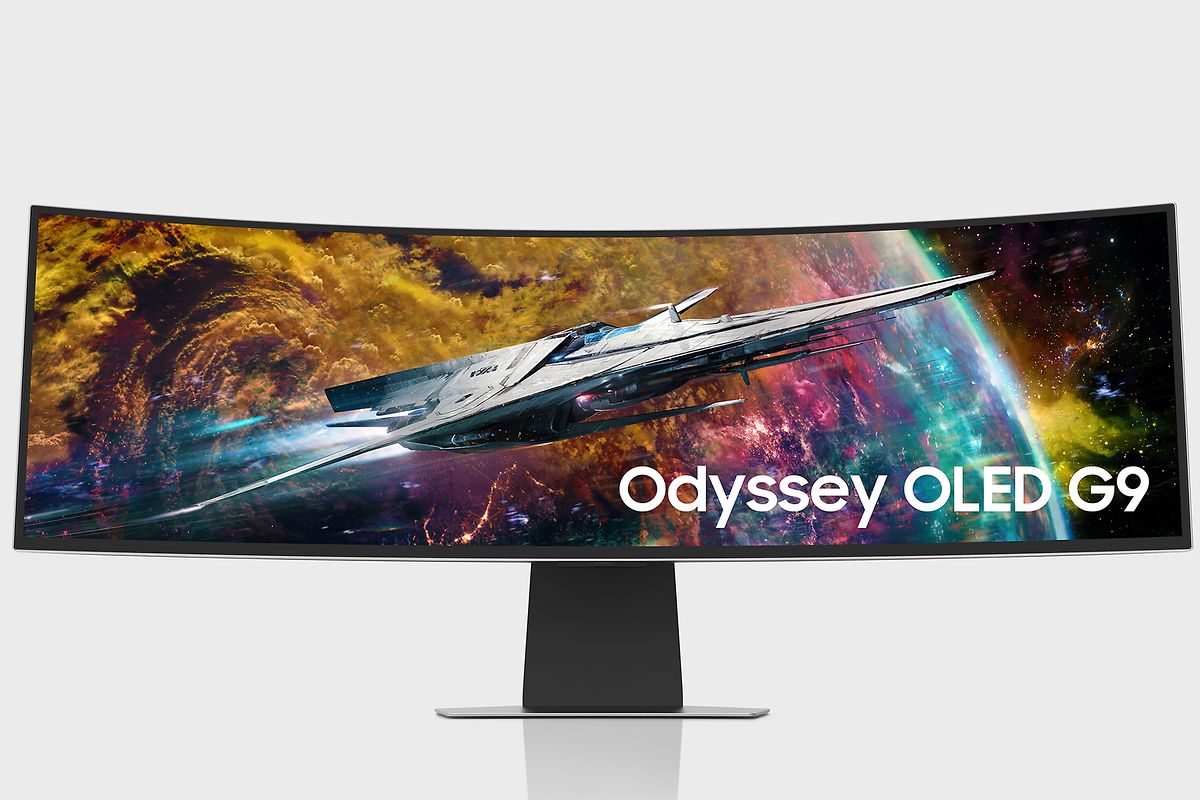 A wide behemoth: Samsung's Odyssey OLED G9 stretches and bends at 49 inches.
Photo: Samsung/dpa-tmn
Samsung and LG offer computer screens for offices and games with OLED technology. The Samsung Odyssey OLED G9 is also available in an extra wide curved format with a 32:9 aspect ratio. Other manufacturers continue to bet on integrated displays for the home office. For example, Lenovo with three Thinkvision monitors (T27hv-30, T24mv-30 and T24v-30). They incorporate high-definition cameras, multiple ports, speakers, and microphones for video conferencing.
Quantum dot televisions
In the TV segment, OLED technology has been around for a long time, especially in the high-end segment. But from 2022, the trend here is QD-OLED. This means a mixture of Quantum Dot (QD) technology and OLED. These screens should offer all the benefits of OLED, but one day be even brighter and perhaps use less power. Samsung and Sony may show new models.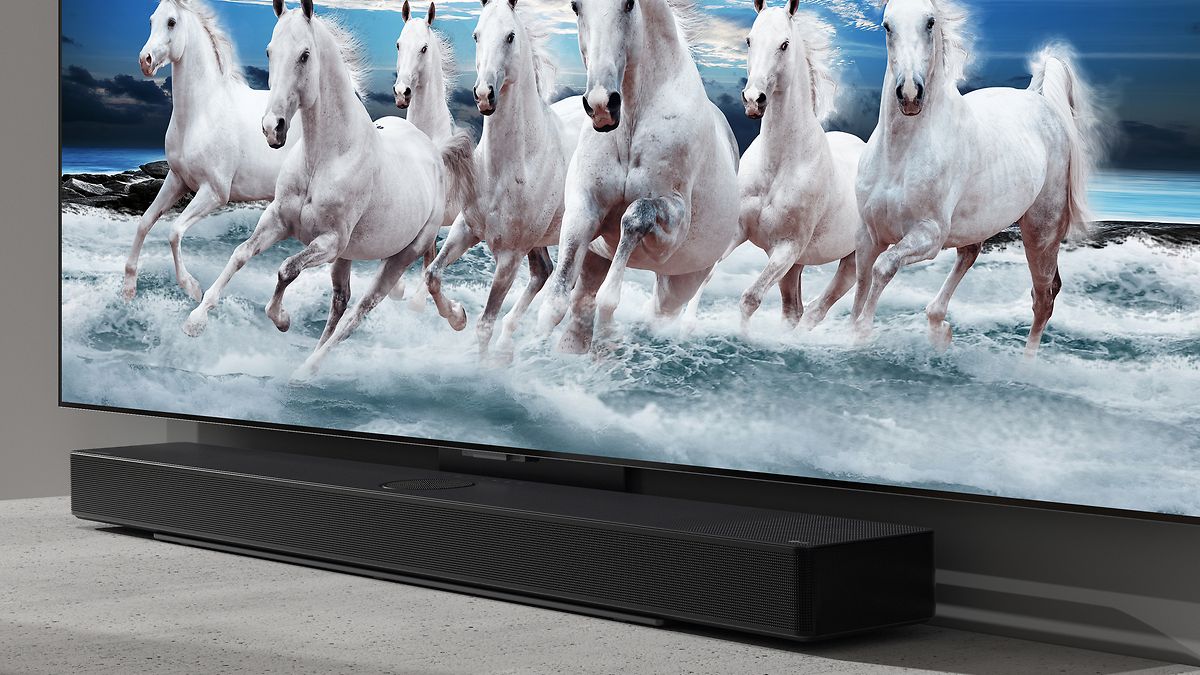 LG Soundbar SC9 connects wirelessly to LG TV using Wowcast wireless technology.
Photo: LG/dpa-tmn
There will be new soundbars to make the flat screen TVs sound good too. LG, of course, only presents OLED TVs (without QD) in Las Vegas, but on the other hand, it still offers its own soundbars, which can be connected completely wirelessly to an LG TV via Wowcast radio.
The game
Usually, CES is not very present in this area. But with Nvidia, it is the giant of represented graphics chips and game streaming. Razer, Alienware, Acer Lenovo, and others will introduce new gaming laptops, perhaps the first with the expected 40-series graphics chips from Nvidia. There may also be a new virtual reality headset from HTC. It will still have a place in the market next to the Oculus Quest Pro from Meta.
smartphones
Usually there are no big premieres, producers have their own appointments for this. Otherwise, the new flagship gets lost in the hustle and bustle of the living room.
smart home
The main theme of the smart home in 2023 is called Matter. The new standard is the cornerstone of many manufacturers' network systems. "It has never been easier to network components from different manufacturers in a smart home," said Sebastian Klöß, director of the Consumer Technologies sector at trade association Bitkom.
According to Klöß, Matter will give a new impetus to the smart home in 2023. And for very valid reasons. "In the context of energy conservation, technology will play a central role in 2023, thanks to which we will be able to reduce our energy needs."
So the stage is clear for smart home solutions with smart heaters and thermostats, automations and more. They then recognize when and how a person ventilates and heats, or knows the excess air and can turn down the heating themselves.
Gadgets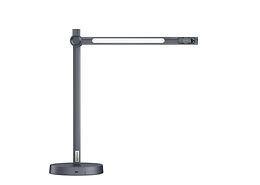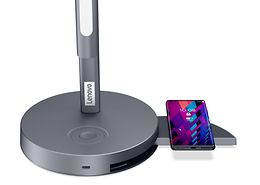 Click on the image to open the photo gallery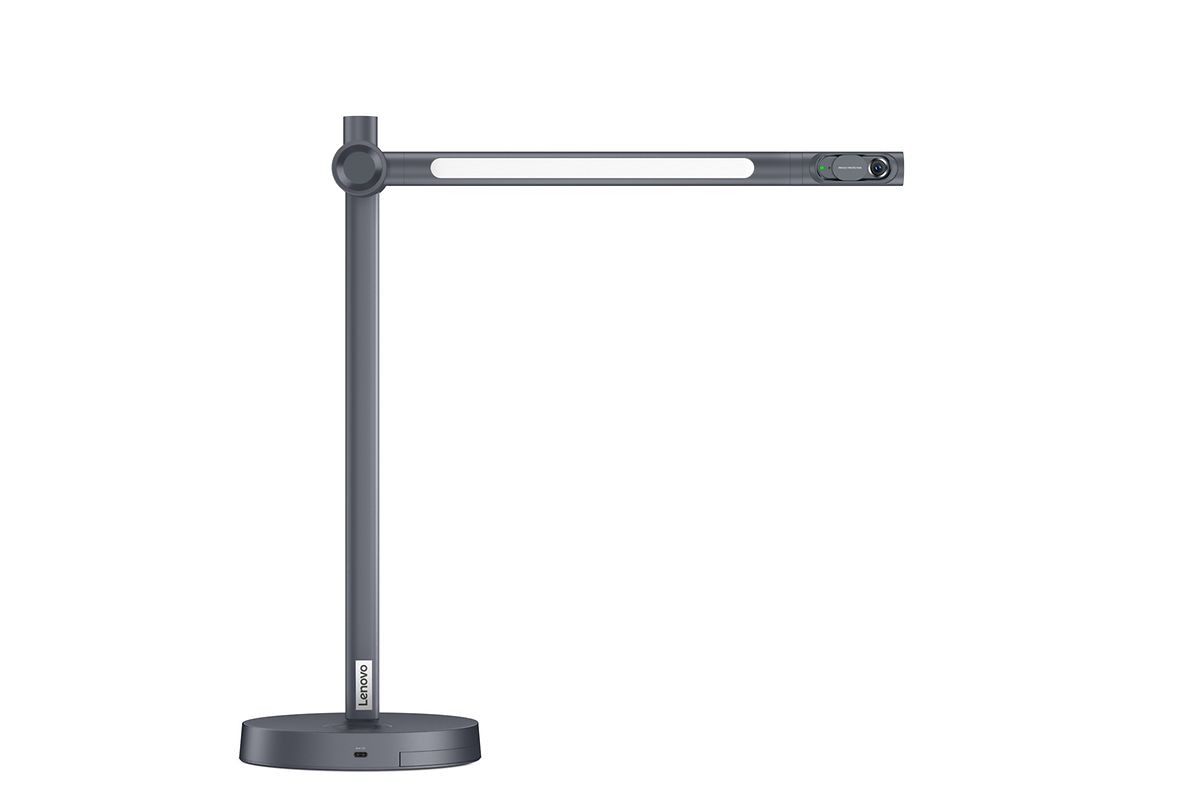 Leuchte mit Kamera: Die Go Desk Station with Lenovo.
Photo: Lenovo/dpa-tmn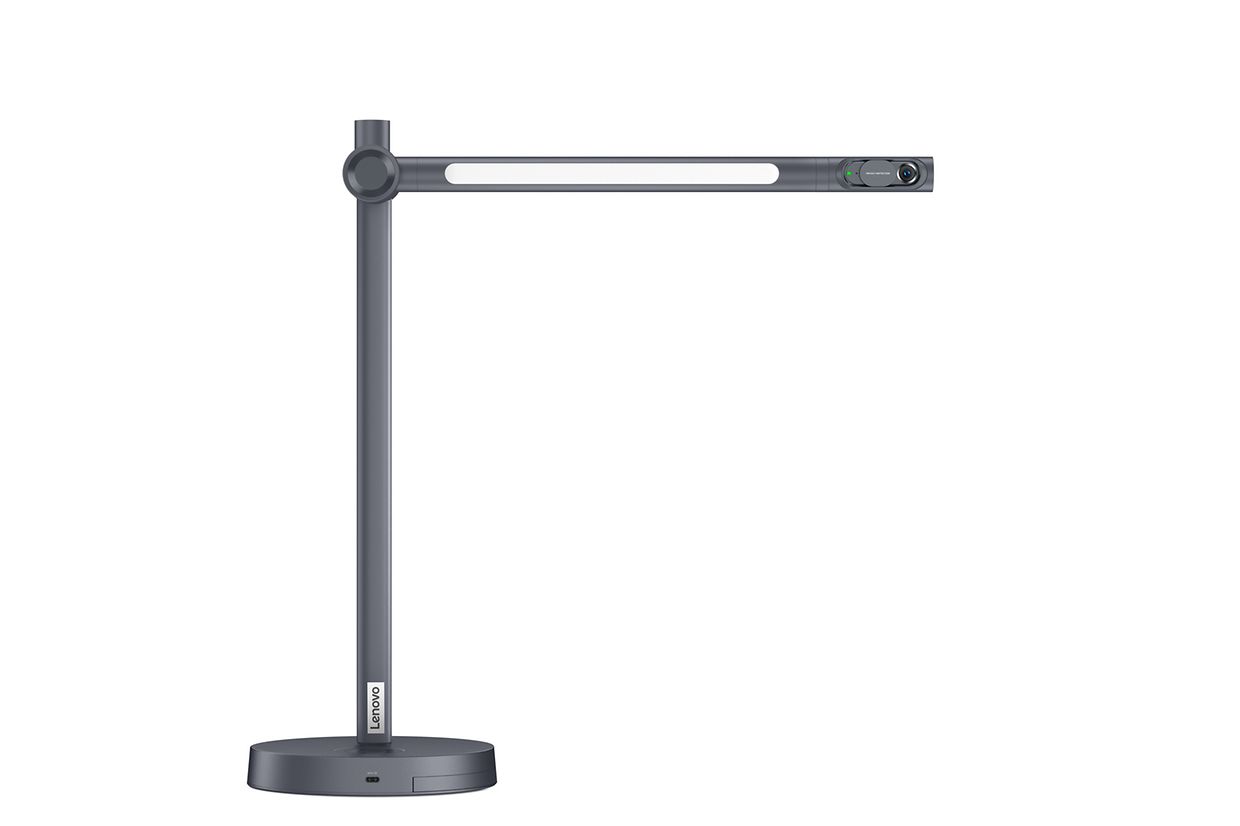 Leuchte mit Kamera: Die Go Desk Station with Lenovo.
Photo: Lenovo/dpa-tmn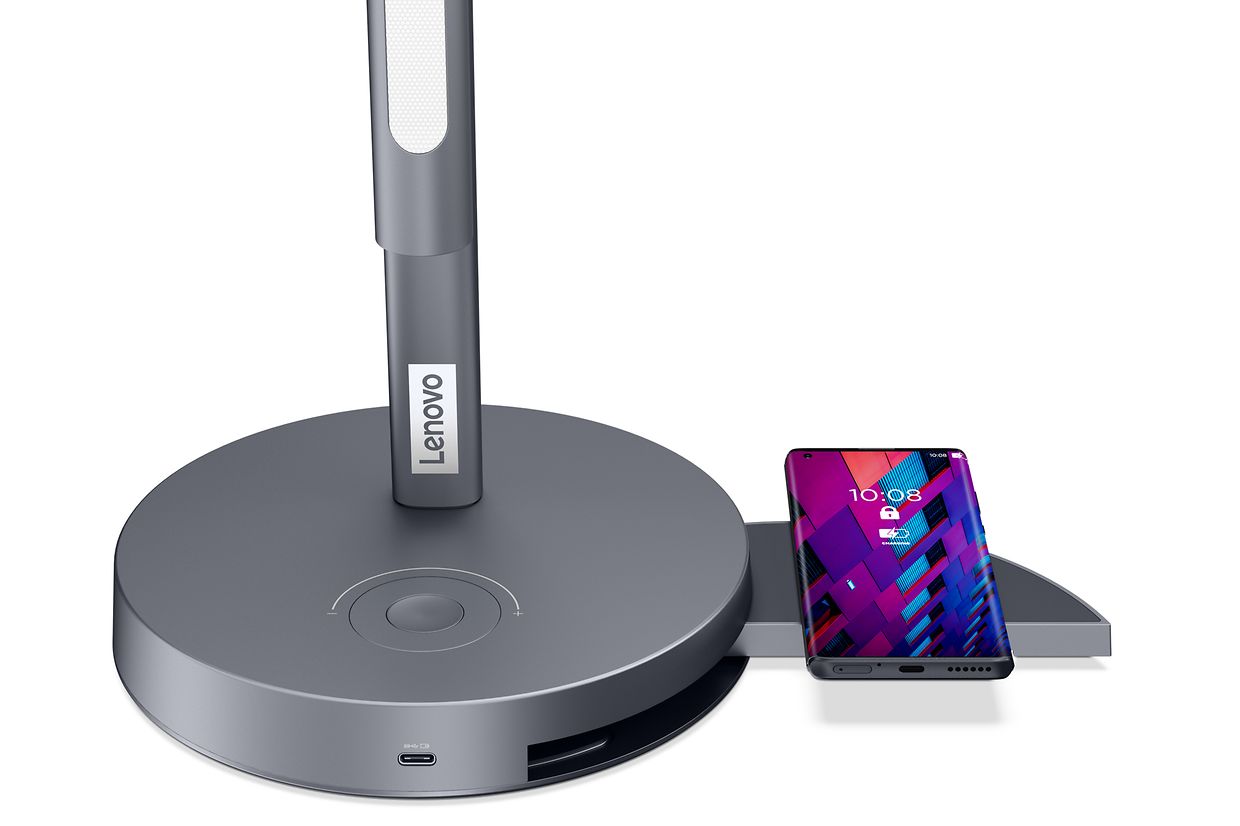 Lenovo-Leuchte Go Desk Station found Drahtlos-Ladestation for smartphones.
Photo: Lenovo/dpa-tmn
CES is also good for devices that sit somewhere between useful tech gadgets and gimmicks. Lenovo, for example, went above and beyond the living room with a lamp that doubles as a camera and smartphone charging station. Go Desk Station is the name of this height-adjustable and rotating desk light dispenser equipped with a 4K webcam, USB ports and a Qi charging station.
Services
Do you have the material? Maybe you also want the service that comes with it: buying fitness apps for your smartwatch? Buying a little extra for cloud services or more features and storage for a security camera? Or rent software? In 2022, approximately US$125 billion was generated by software and services in the United States.
And it will increase even more, predicts the analyst Mainelli. Tech companies have attempted to create software as a service not only in the enterprise sector but also in the consumer sector. Renting software with a monthly fee, with constant upgrades, may seem more cost-effective than buying it at a one-time high price.
This article was originally published on the Luxemburger Wort website.
Translation: Melody Mouzon
Follow us on Facebook, Twitter and subscribe to our newsletter at 5 p.m.