Going on a Cruise: Key Things to Remember
Discover everything you need to know for a successful cruise in this article: types of cruises, costs, what kind of clothes to pack, the biggest boats…
The first real cruises worthy of this name took place in 1840. Since then, the ships have continued to evolve, sometimes becoming real luxury hotels floating on the seas. Companies such as Oceania Cruises, Ponant, Explora Jouneys, CroisiEurope, Costa or Msc Croisières are multiplying and offering phenomenal liners as well as attractive services. The latter go to many unknown lands, each as exotic and heavenly as the other. Finally, if you're about to embark on your first voyage aboard these ocean giants, find out what you need to know before planning your vacation.

What are the types of cruises?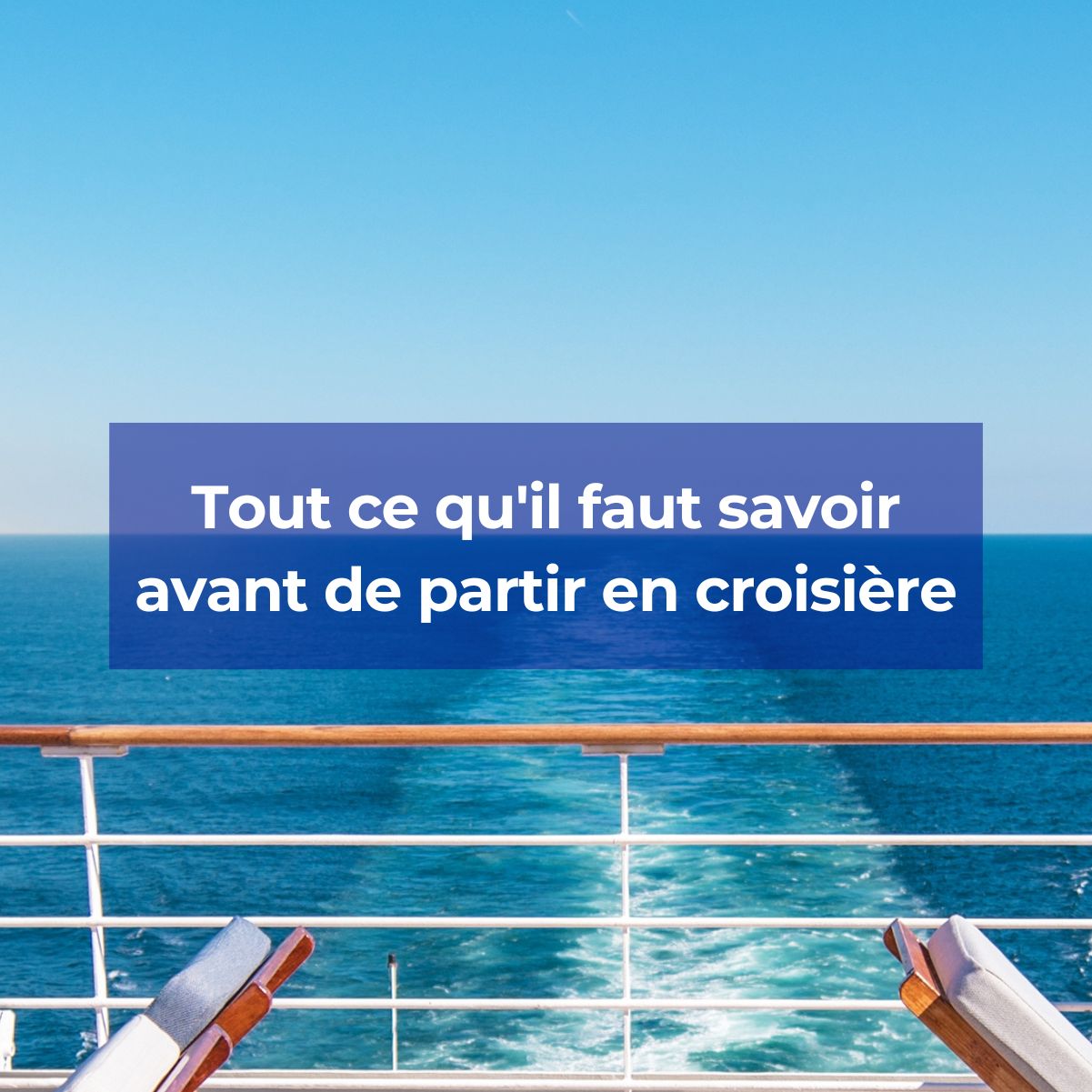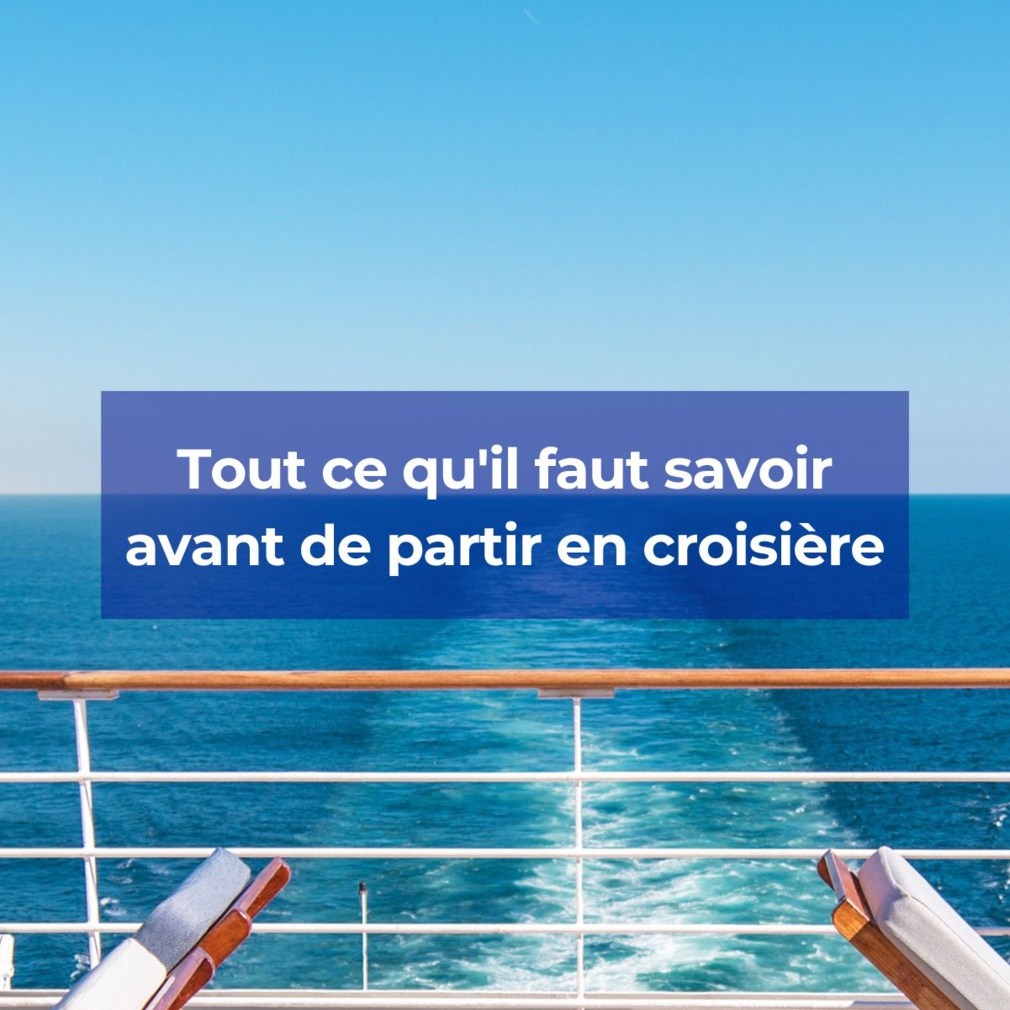 Everything you need to know before going on a cruise
What are the types of cruises?
Before booking your trip, it is very important to know the various cruise deals available in the market. Therefore, you should know that 3 types of expeditions are offered mainly to those who wish to explore new horizons.
River cruises

While some ships and other liners sail on the high seas or across oceans, river cruise ships ply rivers and canals. So the journey is quieter and more peaceful. Those who fear the sea as far as the eye can see will find a good compromise with these expeditions close to the mainland. This style of travel is done on smaller ships than sea crossings. Indeed, they generally accommodate less than 200 people. Basically, they venture into towns and villages to better explore each region. Most of the tours are currently held in Europe. Moreover, it is CroisiEurope that specializes in this sector.
Famous sea cruises

This is a very popular type of cruise that has been around for fifteen years now. It allows those who choose it to take advantage of the all-inclusive formula at an affordable price and create a very nice vacation program. Indeed, there are many activities available on board. The infrastructures are very rich and the liners are generally large. The latter often sail at night and head to ports during the day to allow cruise passengers to explore their many stops. These can be located anywhere in the world.
Note that companies that offer this style of crossing, such as MSC or Costa Cruises, may offer high-quality premium services. As such, they will have access to terrace suites, gourmet restaurants and a spa…
► Cruise ships exploring these giants of the seas
luxury cruises

If you want a cruise that combines comfort, tranquility and discovery, opt for companies that offer luxury crossings. These can even be made à la carte if you go with Ponant, for example. The boats are generally human-sized and the number of cruise passengers is very limited. The facilities and services are top notch and the destinations can be extraordinary. Culinary delights are prepared by star chefs.
How much does a cruise cost?
The quoted price of the cruise usually includes various services. These may include transfers, accommodation, onboard activities and shows, as well as meals and refreshments. With some cruise lines, the fare may include excursions and admission to attractions. But whether everything is included or not, the price of the trip will depend on a number of other parameters.
cruise style

As you will surely understand after reading the first part of this article, luxury cruises are undoubtedly the most expensive of all. Their price per night is on average between 1000-4000 euros. Other types are about the same, although river cruises with similar destinations and the same number of nights may cost a little more.
You should know that you can make a last minute reservation. You may come up with a good plan later, but you run the risk of ending up with a cabin you won't like.
Selected cabin type

There are different types of accommodations on ships, sailboats, and even ocean liners. Interior cabins are the cheapest. Later, the prices will gradually increase, moving to outdoor, sea view, balcony or suite rooms.
Note that if you use early booking and book 3-6 months in advance, you have a chance to find bullion at a very competitive price.
► How much does the cruise cost?
Duration of the cruise

The further away from your destination and the longer the cruise, the more likely your vacation will cost you, regardless of the mode of transit you choose. So, logically, a world tour will cost more than a trip to 2 or 3 countries. Let's also note that to explore the 4 corners of the planet with a company like Costa Cruises, you will need a maximum budget of 40,000 euros. With Regent Seven Seas, it will cost you at least €55,000. A trip can easily reach 100,000 euros.
How to dress for a cruise?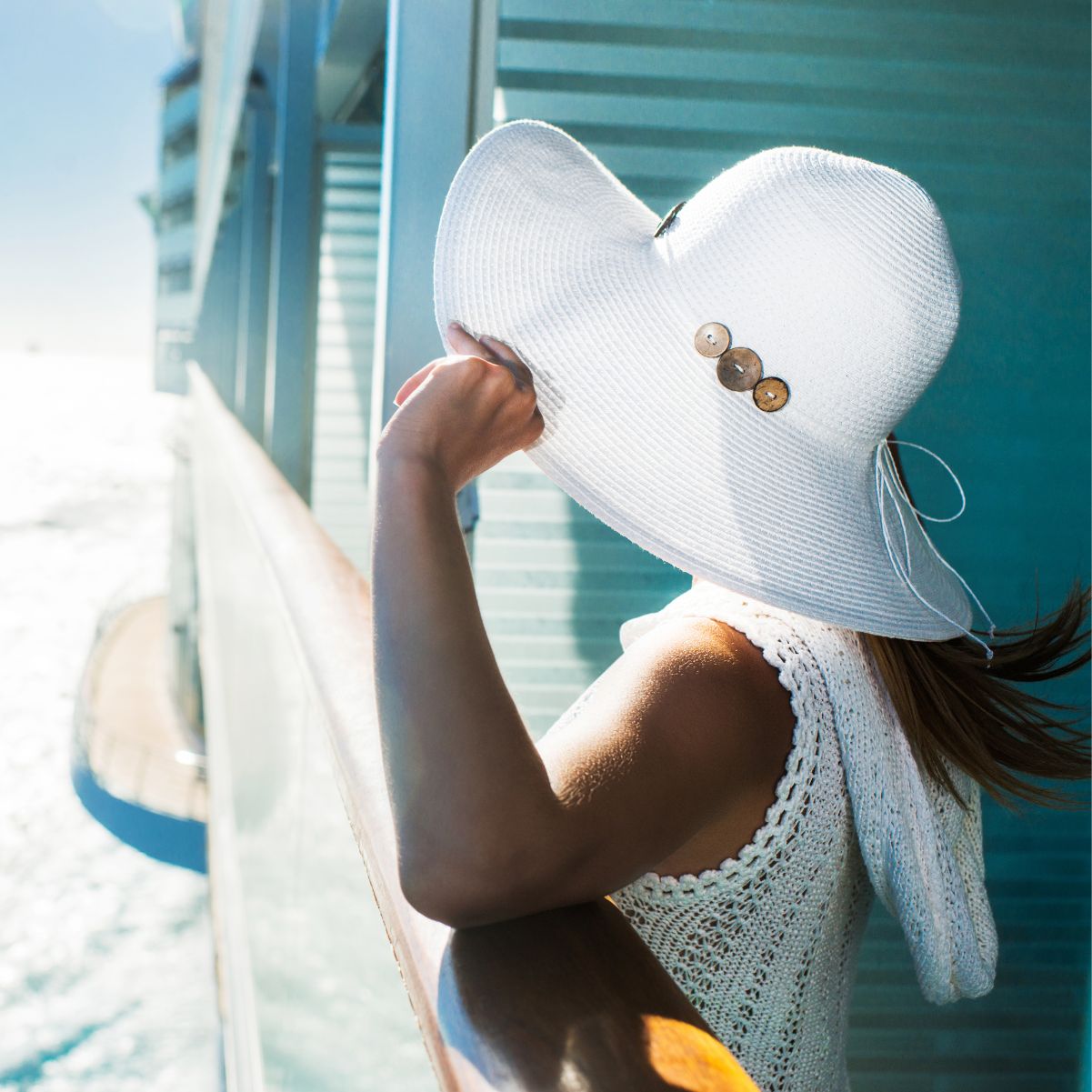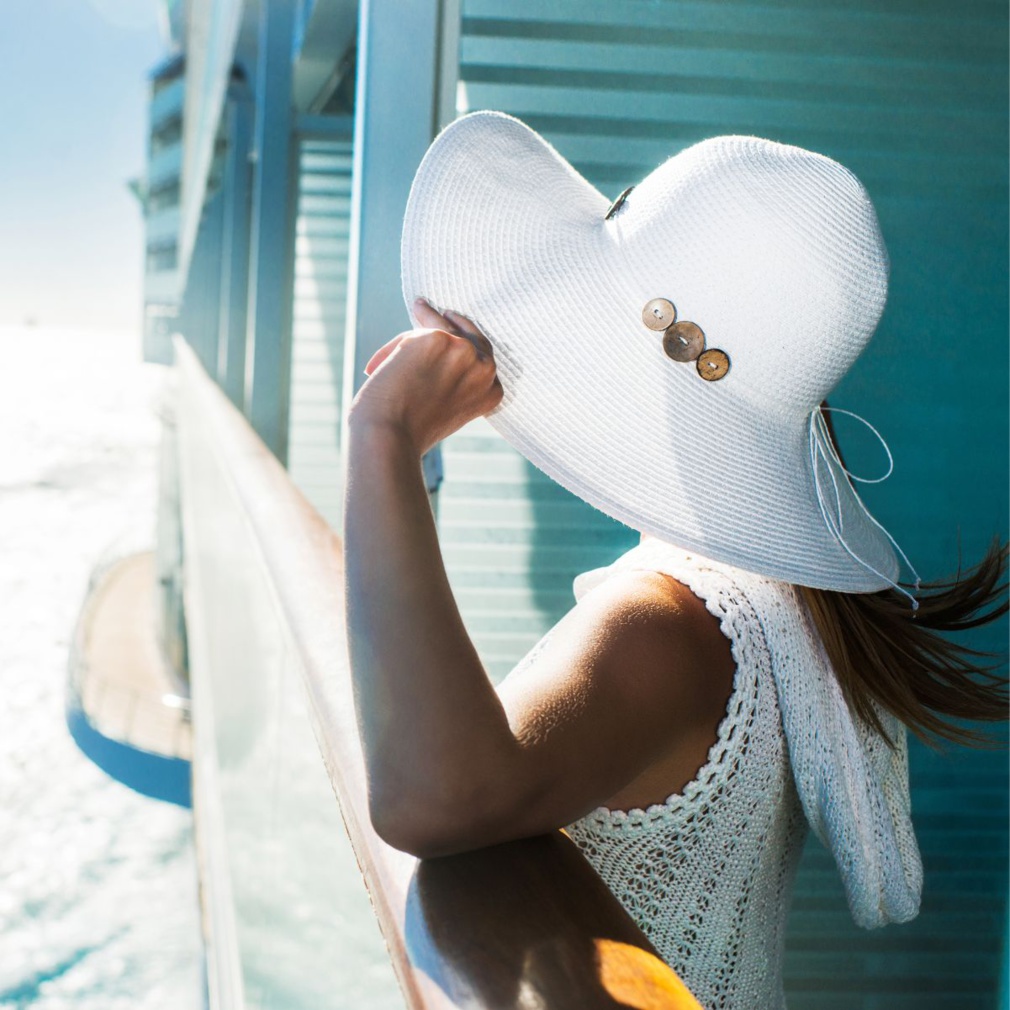 When choosing the clothes to pack in your suitcase, first of all consider the climate of the countries you are going to. If you're planning a cruise to Northern Europe, coats and stand-up collars are definitely something you can take with you.
But you should know that regardless of the countries you go to, and even if it is the Caribbean, always take a cardigan or sweater with you. In fact, it is especially cold in the open sea.
In addition, if you are going on a luxury cruise, you should know that the right clothes are required. They also usually participate in theme nights organized during MSC or Costa cruises. Do not forget the ceremonial clothes that will be required during the meal and evening in honor of the commander.
After all, cruises are excursions, and for that, equip yourself with comfortable and appropriate shoes and clothing. Avoid heels, of course.
The 10 largest cruise ships in the world in 2022
It is important to choose the right route when preparing your trip, but it is also useful to consider another parameter. Really, if we had any advice for you, it would be to choose the best boat possible. Remember that you will spend a large part of your stay at sea. So if you're dying to be grand, here's a guide to the biggest ships you can cruise in 2022. All of the first 9 ships are Royal Caribbean.
● Harmony of the Seas: 6,988 passengers can be accommodated on board this liner, which is more than 362.1 meters long. Its French production dates back to 2016.
● Miracle of the Seas: this boat, slightly shorter than the leader in the rating, is 362.06 meters long. Built in 2021 in St Nazaire, this hotel can accommodate 6,687 cruise enthusiasts.
● Symphony of the Seas: also built by Chantiers de l'Atlantique, this 361 meter long sea giant was launched in 2018. You can meet 6680 travelers there.
● Lure of the seas: this 2010 liner was the world's largest liner until 2016. But since then, its 360-meter length and 6,296 capacity are no longer enough to elevate it to the top of the podium.
● Oasis of the Seas: The same length as Allure of the seas, this boat was designed in 2010 and can carry out routes with 5510 people on board.
● Quantum and Anthem of the Seas: these are sister ships with a length of 348 meters. Established in 2014 and 2015, they operate cruises around the world for up to 4,905 people.
● Spectrum of the Seas: As of 2019, it is 347 meters long and can carry 5,622 people.
● Applause of the Seas: This 346-meter long, 4,905-passenger Royal Caribbean ship was built in 2016.
● Queen Mary II: Built in 2003 and owned by the Cunard cruise company, this liner is 345 meters tall and holds 2,620 passengers at the bottom of the prestigious ranking.
The most beautiful cruises departing from French ports
Check out the routes you can take from France now. You can find cruises around the planet and short stops in the Mediterranean. Here are some ideas for areas to explore on your next cruise. Once you have made your choice, we recommend that you prepare your visas and purchase travel insurance before departure.
Which cruise departs from Marseille?

Departing from Marseille and taking a Costa cruise, you can travel to the Middle East and thus discover extravagant Dubai and impressive Abu Dhabi, with their sand dunes, deserts and skyscrapers. You will pass through Rome, Palermo and Haifa to reach the Emirates.
Which cruise departs from Nice?

Mediterranean cruises are generally the most popular among travelers. If you want to make such a trip, know that there are different options. Those offered by Ponant and departing from Nice offer itineraries that can cross the Côte d'Azur and the Italian coast. Dolce Vita Guarantee!
Which cruise departs from Le Havre?

And if you try a completely different atmosphere by choosing to travel on a cruise to Northern Europe. The experience promises to be the most enjoyable as you will be able to pass through the Norwegian fjords and go in search of the magnificent aurora borealis that you will never forget. Such a trip to the glaciers is offered by Compagnie Française des Croisières.
On the same topic


Note