Mathieu Chavaren "Leaving Earth" exhibition at Galerie Hors-Cadre
From February 2nd to 26th, 2023, Galerie Hors-Cadre is hosting a solo exhibition by Mathieu Chavare, the artist invites the viewer to relearn how to look beyond the work thanks to a transitional movement called "Laisser Place". This movement, made possible by the dialogue of two opposing styles, brings together forces that sometimes balance or hinder each other: a request that is truly there to "leave space" and Mathieu responds by proposing a performance installation that will communicate long-term. .
"Change the state of the world"
" Openness is where it belongs. »1 These words intertwine like an enigma and form the horizon of Mathieu Chavare's exhibition "Laisser place". This quote comes from philosopher Henry Maldini. It opens up new possibilities for constructing spaces of truth and being. Mathieu Chavaren's work falls into this dimension by questioning the world as it is. Endangered life on Earth, rhythms of growth, languages ​​of creation: three directions that weave observation, invite reflection, and invent action.
This movement was planted as a manifesto in the form of a Zebra Green tomato plant at the entrance of the exhibition. These tomatoes with emerald green flesh question the disastrous asymmetry between humans and the environment in modern society. What matters is reinvention. Mathieu Chavaren was inspired by the work of Philippe Descola2.
The French anthropologist studied the lively and productive relationships that humans had with non-humans (whether plants, minerals, animals, etc.) during the Achuar Indians' stay in the Amazon forest. Like these Indians, Mathieu Chavaren invites us to enter into a relationship of equality with other living beings. In this case: a tomato plant, Leave a place "tomato plan", 2022. People who relearn and renew their relationship with plants and non-humans: animals, minerals, elements of matter (water, earth, air, fire) over the seasons and years suggest the formation of a constellation.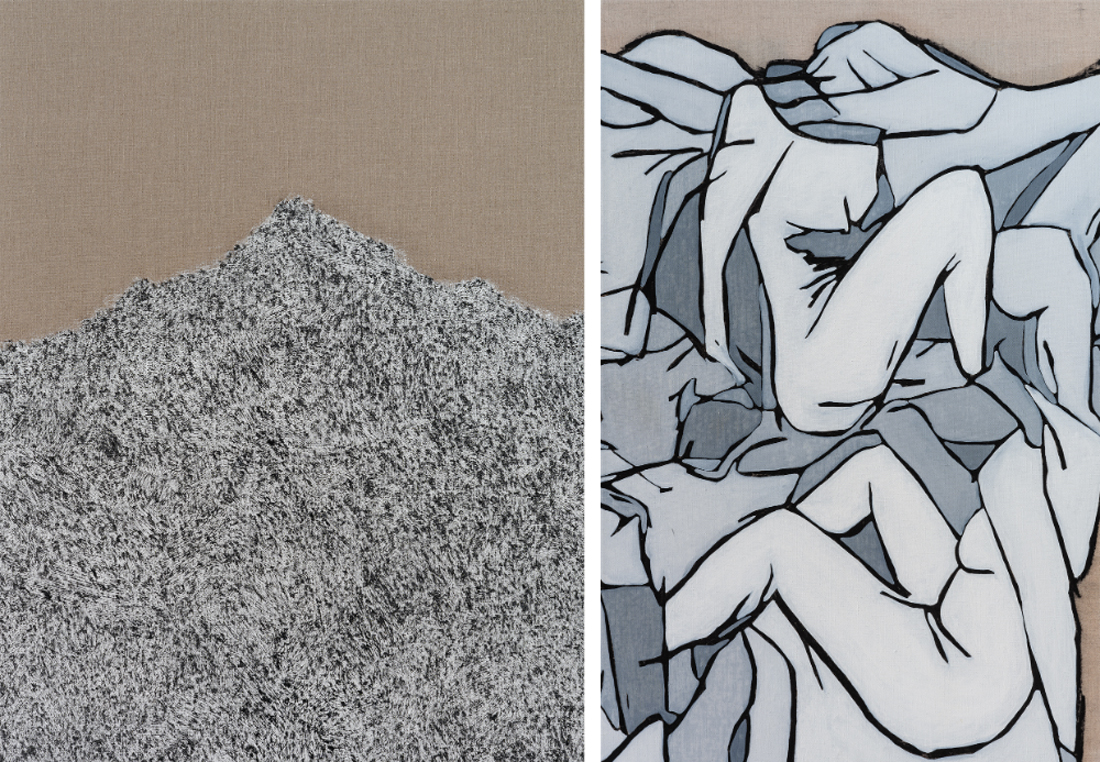 The project proposed by the visual artist Joseph Beuys is similar to "social sculpture".3 In the 1970s, he said, "Every man is a creative being, every man is a creative being, so something can come out of him that can change the state of the world." Imprinting a movement on matter is a process of sculptural transformation. Cultivating and maintaining a tomato plant is undoubtedly a world-changing sculpture because it changes the state of mind. This transformation is a living and vital process, without which existence on Earth is in jeopardy.
This botanical sculpture is accompanied by several paintings by Chavaré. This work comes from two main sources. The puzzle-like and nested bodies constitute his "external language", and the ever-growing lines and words constitute his "internal language". These intimate and outward connections are like thoughts in motion, where emptiness and fullness shape and attract each other. As Francois Cheng wrote4these waves and correspondences are cousins ​​of Chinese imagery, where art meets life.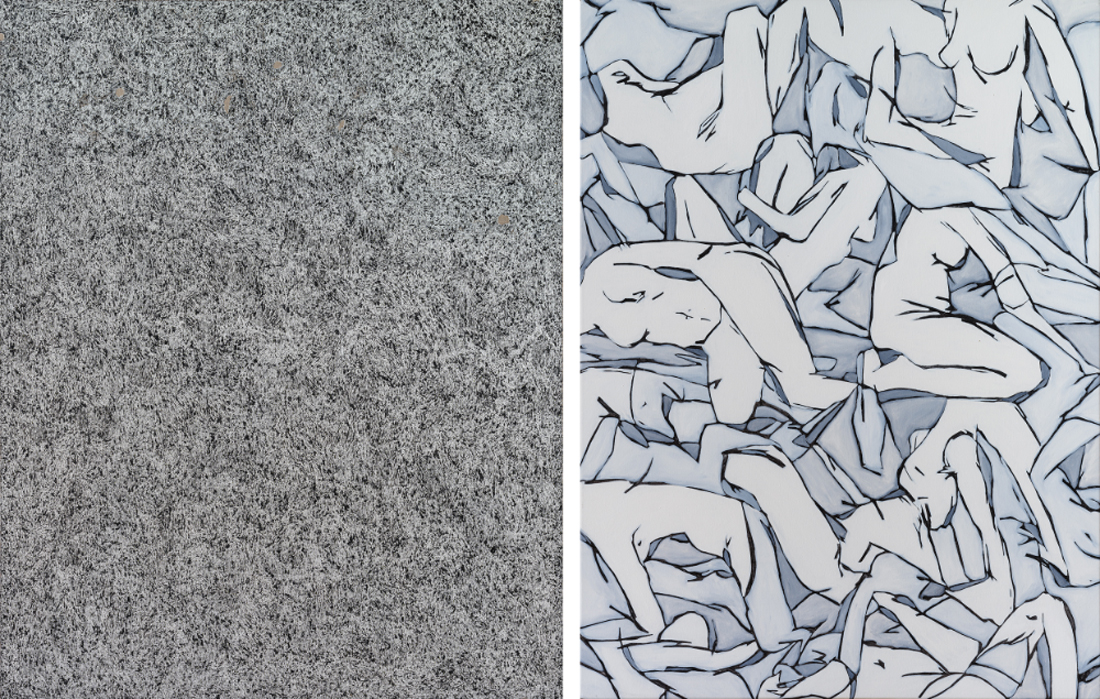 " To paint a landscape is to paint a portrait of a person; no longer a portrait of an isolated person cut off from everything, but a portrait of a being connected to the fundamental movements of the universe ". These movements basically restore the connection between man and the universe, man and the environment. Mathieu Chavare's studio is a laboratory for this. The studio is the garden, and the garden is the studio. Chickens, rabbits, donkeys, tomatoes… live with the artist, their rhythms, their genomes, they bring their inner visions like those of the artist and his canvases. All live there. A world of beings and paintings, where everything is complementary and contrasting, black and white, flight and accumulated values, canvas, leaf and fruit, white, feather and hair, ink and charcoal. ..
About Mathieu Chavaren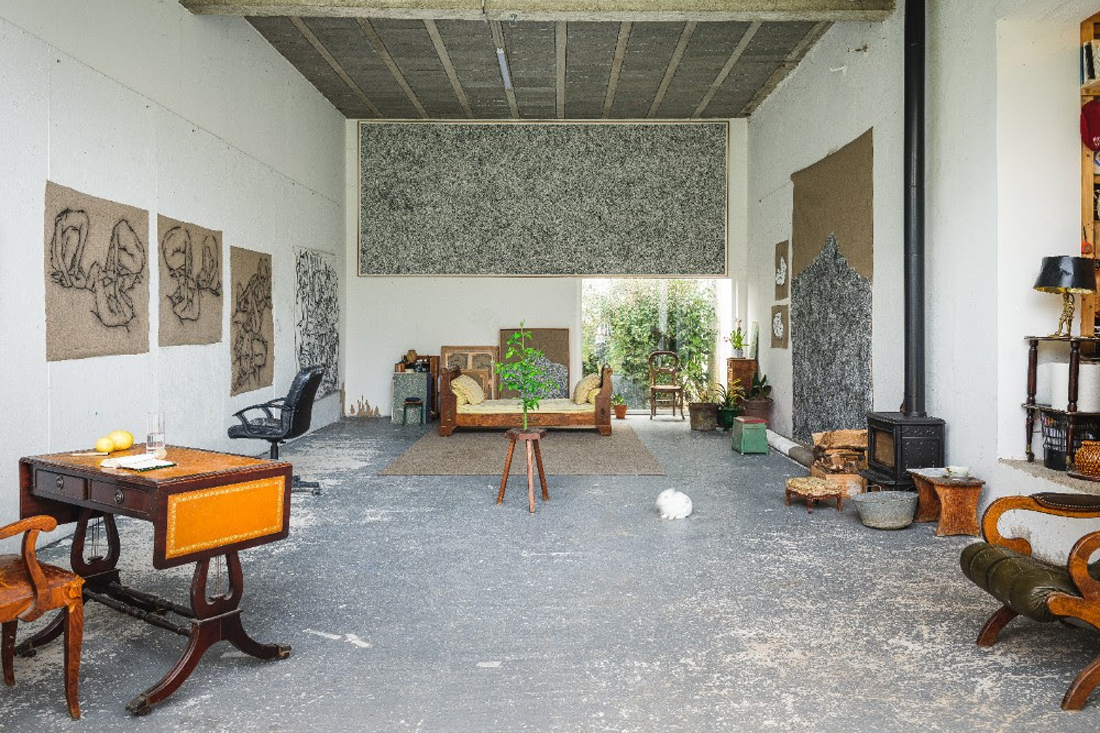 Mathieu Chavaren was born in Moissac in 1990 and lives and works in the Basque Country. Inspired by artists such as Joseph Beuys and Henri Michaux, Mathieu Chavaren's work offers a new way of reading. "My paintings become many windows to the Absolute, bringing us back to our human condition and inviting us to think. Each of us is invited to form our own interpretations according to our position and perspective. That is, everyone should be able to see his own face. »
About Hors-Cadre Gallery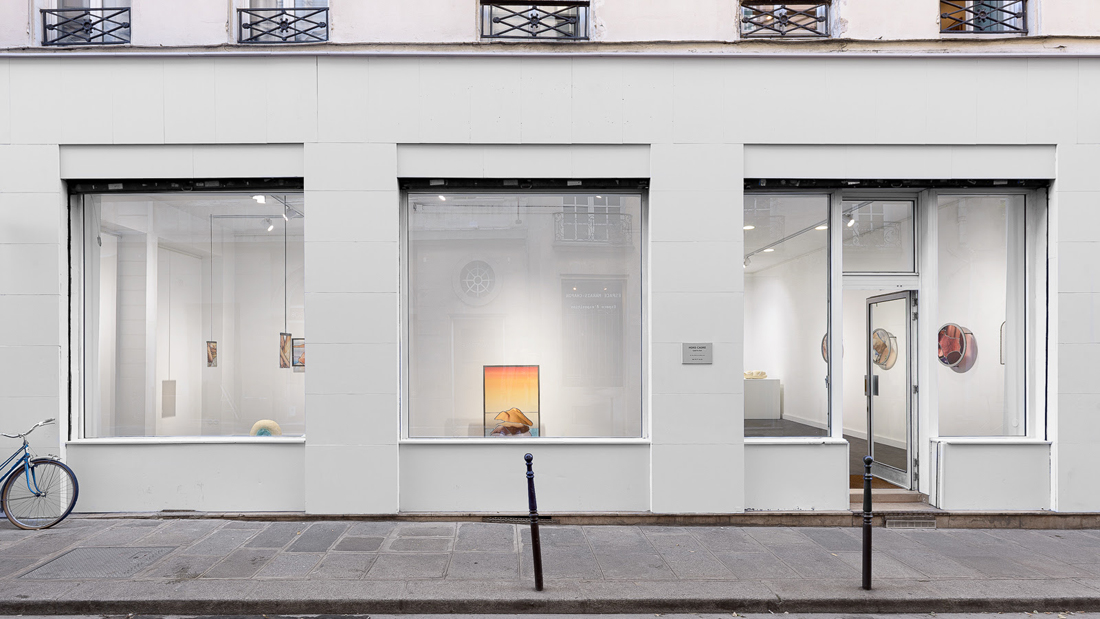 Hors-cadre was founded in 2018 by Manon Sailly to support the young French scene with a different nomadic model. By replacing the symbolism of "space" with an open, flexible and collaborative model, the focus is on the proximity of new talent represented by the gallery, which declared itself a pioneering institution when it opened in 2018. based on the feedback and observations obtained by the frame creator with his professional experience in the art market, he organizes short-term exhibitions for ten days to three weeks in a single place or gallery and regularly participates in fairs such as "Art Paris". within two years. By combining the classic practices of creating exhibitions, while also visiting workshops, allowing enthusiasts and collectors to discover the world of artists, Hors-Cadre connects in a different way and defines its status as very special in the ecosystem of exhibitions. Paris galleries.
Practical information
Mathieu Chavaren "Leave the Earth" exhibition
February 2-26, 2023 – Hors-Chadra Gallery – 8 rue Chapon 75003 Paris
Andre Tirlet
1. Henry Maldiney, "Uncovering Nothing. Naked Art", ed. The sea again, 2002.
2. Philippe Descola, Beyond Nature and Culture, ed. Gallimard, 2005.
3. Joseph Beuys, "Thus I No Longer Belong to Art", ed. Ship, 1988.
4. François Cheng, "Empty and Full. Chinese Imagery", Seuil, coll. Dots, 1991.