Exploris, ex-Ponant, launches its own cruise line
Former Ponant Philippe Videau and his companions set out again on the adventure of sea expeditions.
After selling the Ponant company to the Pinault group, the man who helped found it couldn't resist the call of the oceans and maritime exploration. With a new team and new partners, he launched Exploris, a new 100% French expedition cruise company.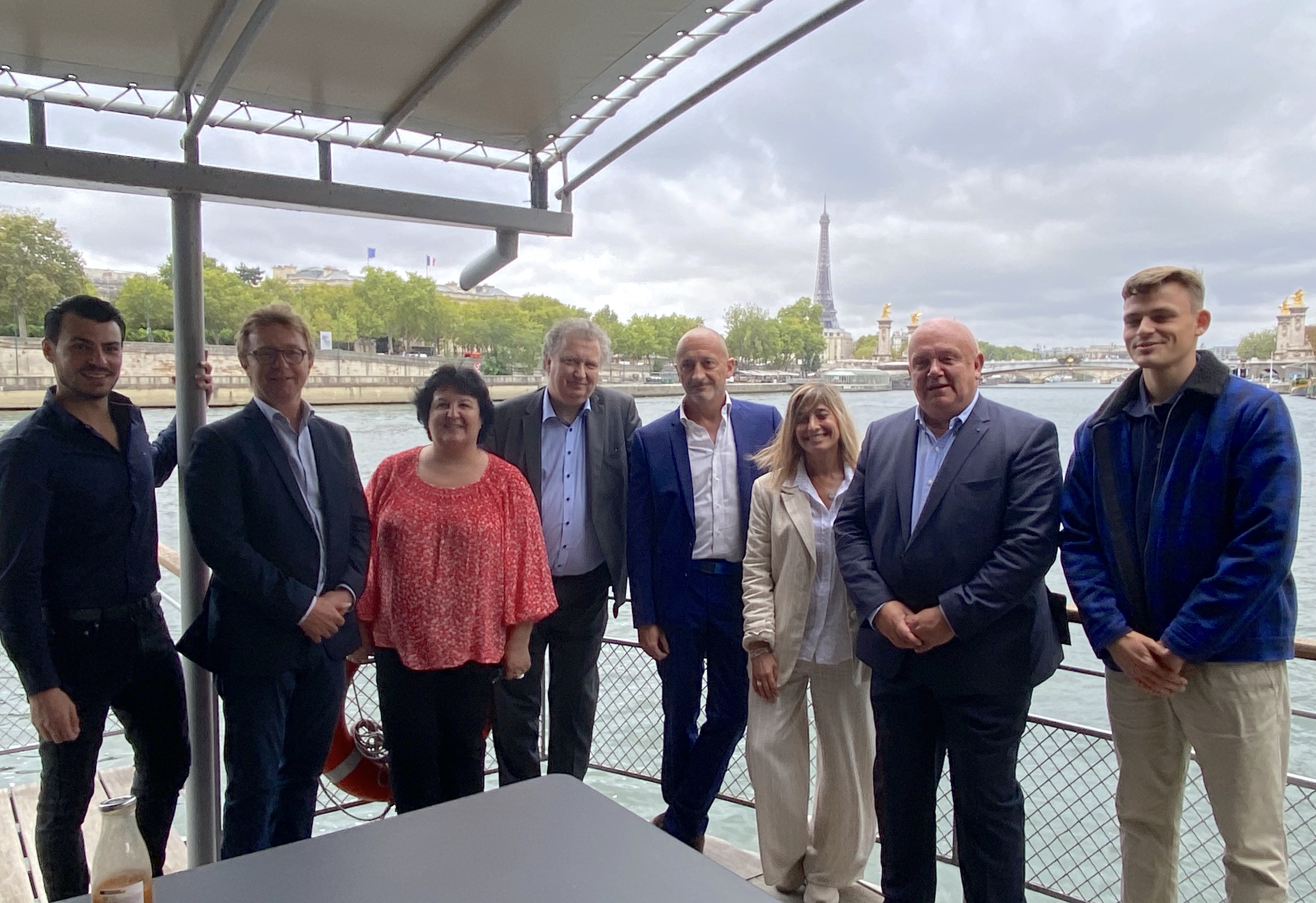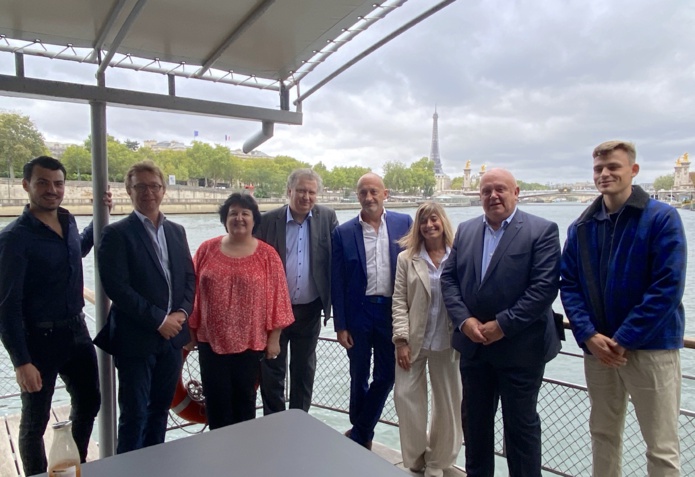 Philippe Videau (2nd from D) Corine Renard, Director of Sales, David Blouin, Director of Operations, Eric Lustman, Director of Sales and Marketing, Isabelle Vareille, Director of Programs, Jérôme Oudin, Director of Finance and Marketing Manager Michael Blanc (©BC)
While the company's goal is to fully embrace its offering, including building its own ship(s), Exploris has taken a faster route to launch its first expedition cruises. By acquiring the Silver Explorer from Silversea, which will launch it in late 2023.
Philip Video, The founder of the Compagnie des Îles du Ponant returns to the sea with a new maritime adventure, looking to carve out its own place in a rather crowded universe. He relies on the experience he has gathered and the passion of the management team, who are not afraid to invest in the company to make it work.
The president of Exploris collected about 25 million euros with about fifteen people to follow him in this new creation, some of whom are part of the board.
The first step was to find a ship that could meet the company's philosophy: high-class, intimate voyages in the sometimes rough seas of the Arctic and Antarctic.
Exploris: Ship refurbished in 2018 and will be further upgraded before delivery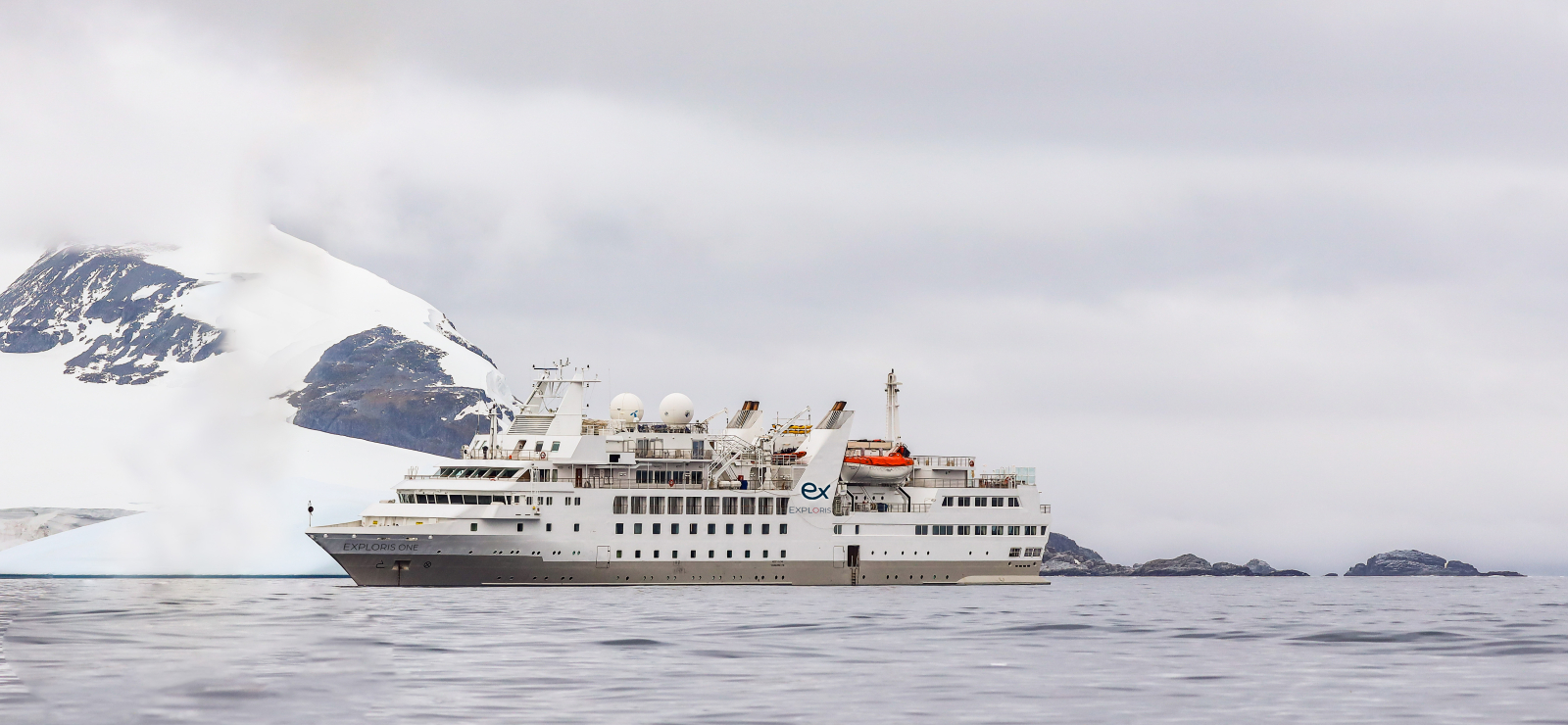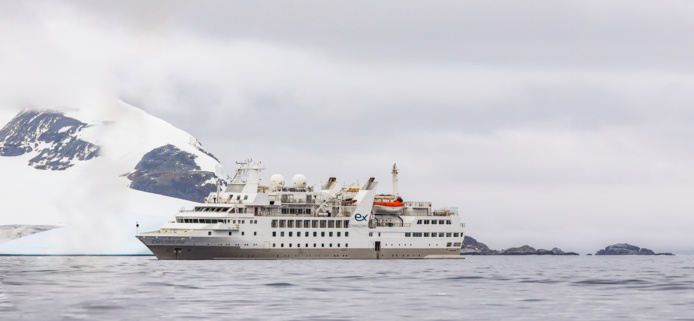 Exploris One, 60 cabins, 12 suites, 102 crew members (©Exploris)
this ship ExplorisOne (suggesting that the fleet will grow) can carry a maximum of 140 passengers (ideally 120 on some routes). it has 60 cabins and 12 suites. Built in 2008, the current Silver Explorer was renovated in 2018 and will be redecorated for the common areas (restaurant, lounge and bar) before being put into service. In December 2023 under the French flag and with a new name.
There are 7 decks to accommodate the cabins, a large restaurant, a panoramic lounge, a lounge, a grill, as well as a spa-fitness, a conference room and a medical office.
It includes engine, power supply, fluid and waste treatment, sanitary junctions, etc. equipped with the latest innovations in the field. Meeting the most demanding criteria in terms of sustainable cruising, aiming for 0 carbon emissions.
A differentiation strategy based on strong values
In relation to existing competition, the marketing strategy is based on a certain number of values ​​and distinguishing features:
A relatively modest size to access many new places and encourage quite intimate and friendly travel;
Monolingual, French on board to target French-speaking French, Belgian, Swiss and Canadian customers;
A team completely dedicated to the company, an ambassador of its values
Intentional programming richness: 90 already defined routes in 5 regions of the world, from Antarctica through South America, the coast of Africa and Europe to the Arctic;
The highest level of service with an average daily price of around 850 euros per passenger in the polar region and 600 euros in the rest of the world;
Another bias is all-inclusive to avoid budget surprises at the end of the trip;
Expeditions by zodiac or kayak are definitely preferred in marine explorations or land excursions in accessible areas, accompanied by experts and local guides and preceded by educational conferences;
Expanded Voyage size, pre-departure preparation, conferences and follow-up after return to dock;
Slow Cruise and absolute CSR commitment, which translates into numerous initiatives aimed at passengers, crew and local communities. This commitment is already realized through membership of two organizations that promote the sustainable development of expedition cruises: IAACO and AECO.
Exploris to confirm the continuing commitment that is important in the eyes of the board 1st cruise line to join ATR (Works for Responsible Tourism) and earns the label.
3500 passengers are expected for the 1st year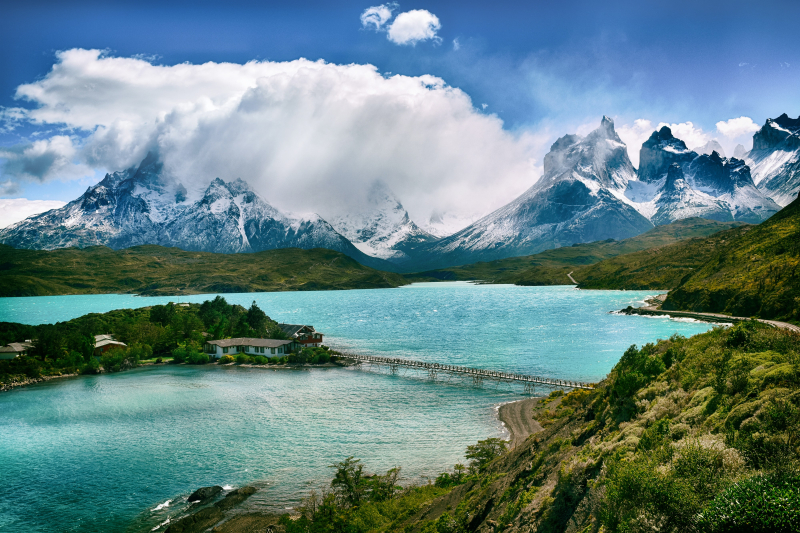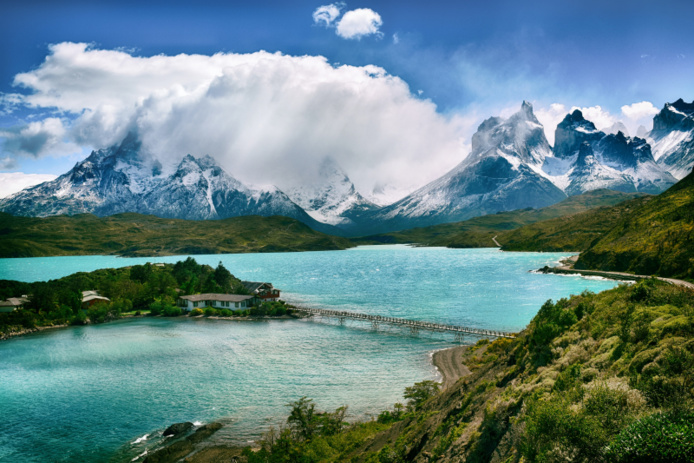 First cruise around the Chilean fjords (©Exploris)
The first cruise will begin in December 2023 after the delivery of the refurbished boat in Chile.
The programs will follow each other to explore the South American continent and Antarctica before transatlantic to reach the coast of Guinea and gradually ascend towards the cold seas of Spain, Ireland and Northern Europe.
The first brochure introducing the 2023 and 2024 program has just been published. Available online and [Corine Renard,urlblank:https://www.tourmag.com/Croisieres-Corinne-Renard-rejoint-Exploris_a113571.html la directrice des Ventes, se fixe un objectif raisonnable de 3 500 passagers pour la première année d'opération. D'ores et déjà, la programmation table sur 117 escales et une centaine d'expéditions différentes.
Une priorité accordée à la distribution en agences de voyages
Pour ce faire, elle ouvre tous les canaux de distribution du BtoC au BtoB, en privilégiant ce dernier pour le démarrage et le positionnement de la nouvelle compagnie sur le marché des croisières.
Elle compte mettre en avant la distribution en agences de voyages, tant chez les agences indépendantes qu'auprès des réseaux et des distributeurs en ligne. La stratégie de commissionnement des ventes veut privilégier le partenariat et l'engagement des distributeurs avec des taux allant au-delà de 10% et une amélioration conséquente en fonction des volumes atteints.
La grille tarifaire se veut simple, compte tenu du nombre restreint de catégories de cabine (9) et de la volonté d'une mise en marché rapide. Les ventes réalisées entre septembre et décembre 2022 bénéficieront d'une promotion de 25% sur le tarif officiel.



Exploris fera sa première sortie publique professionnelle en étant présente sur le Village des Croisières du prochain IFTM Top Resa. Le site internet et la centrale de réservation sont opérationnels depuis quelques jours.
A lire aussi :

– Qui est CFC, la nouvelle compagnie de croisières 100% francophone ?
– Costa lance des mini-croisières au départ de Marseille


https://bit.ly/3rorZxl
Notez