Samsung showcases its 76-inch Micro LED TV and rotates its TVs
At the IFA 2022 exhibition, Samsung was able to demonstrate a new 76-inch TV model using Micro LED technology, which combines the advantages of OLED and LCD. The brand also demonstrated a system that allows the Samsung TV to rotate to watch content in portrait mode – a solution available for certain models…
Micro LED technology has been around for several years now, and several models using it have even been released. However, only (very) large screen sizes are currently offered, so they are quite expensive. The first copies made by Samsung actually show diagonals of 114, 101 and 89 inches. The brand managed to sell a copy in France this year – sorry, in Monaco…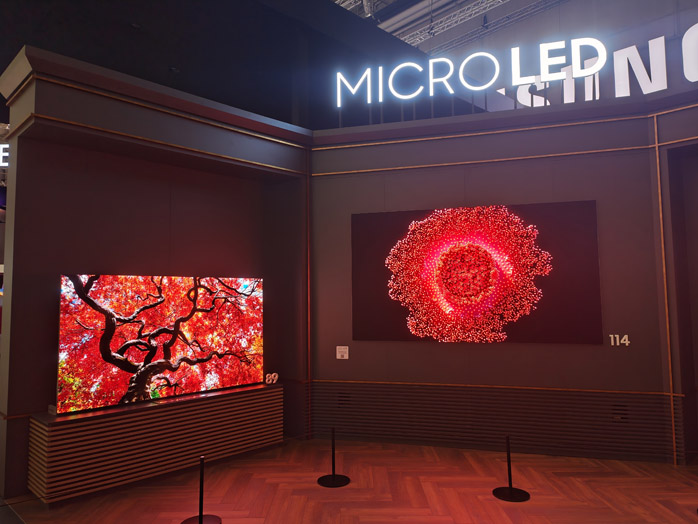 At the IFA 2022 exhibition, Samsung was able to demonstrate its new Micro LED TV with a diagonal of 76 inches. If the first copies displayed a very nice picture with very high contrast, attractive colors and high brightness (in short, all the advantages of Micro LED technology), we were a little disappointed that the marking between the different plates that make them up. the whole panel. Indeed, it is important to remember that Micro LED television uses several panels of approximately 15×10 cm that are placed next to each other to create a larger screen. On the model shown by Samsung at the exhibition in Berlin, 1 meter away from the TV, the smallest panel could not be distinguished; the whole thus giving the illusion that it is a single and unique element.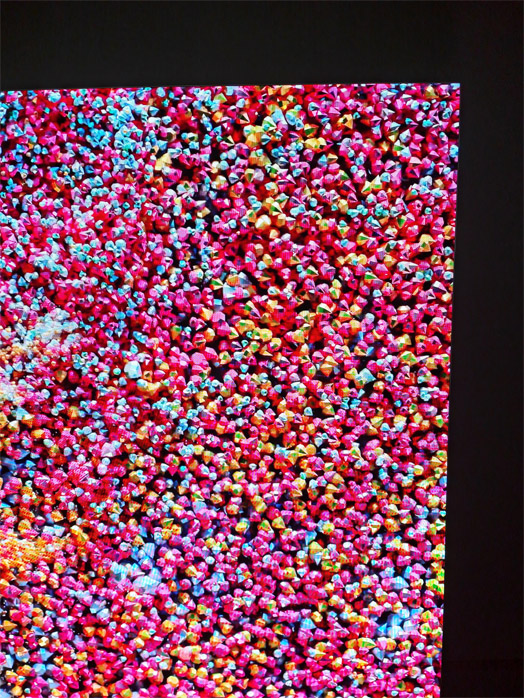 Like other diagonals, the new 76-inch Micro LED screen, which is planned to be launched no later than the first quarter of 2023, will be accompanied by services offered by Samsung, including home installation, which will be carried out by experts who will come to check the feasibility of the project. montage. , assembly of various elements, system start-up, configuration and, of course, providing technical follow-up if necessary. The price of the device, which has not yet been officially presented, includes everything, but it should be particularly high, since we are talking about tens of thousands of euros.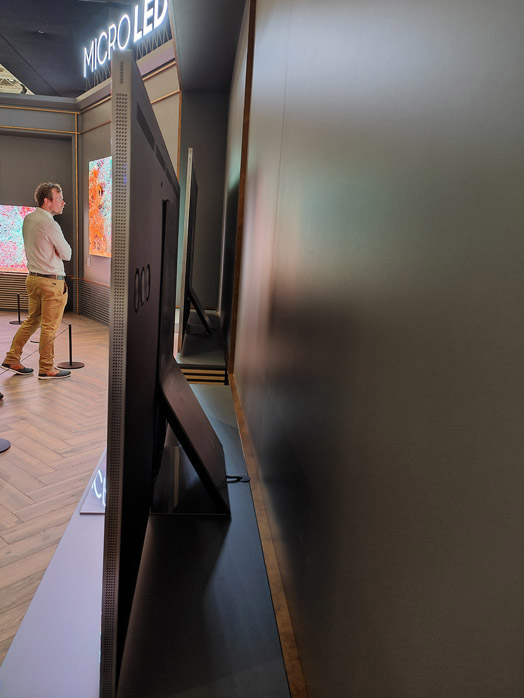 TV: spin, spin!!!
At the same time, Samsung also introduced a solution that allows the brand's TVs to self-rotate to view content in portrait mode, just like on a smartphone. Pressing a button on the remote control changes the TV orientation.

The idea is to evaluate social networks, for example, videos produced in this format, which is not suitable for our traditional televisions. In addition, it allows you to display several contents at the same time, clearly visible and quite ergonomically, perhaps more than the "landscape" position.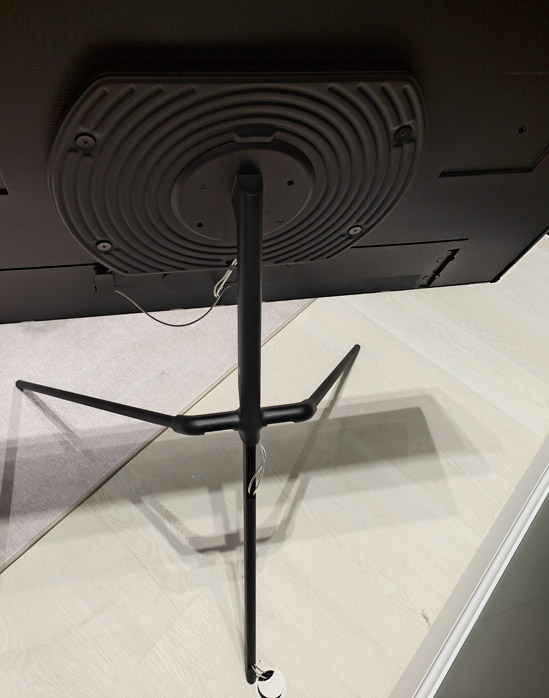 After releasing The Sero TV, the manufacturer decided to make this pivoting concept more or less universal thanks to special support. There will be one version to hang on the wall and another version to mount on a stand. The swivel wall mount is available in two sizes, one for TVs between 43 and 55 inches (VG-ARAB22WMT) and another for 55-65 inch models (VG-ARAB43WMT). Rotating Studio Stand (VG-ARAB22STD) available for 43-, 50- and 55-inch TVs, but not larger.

In detail, the smallest of the rotating wall units is compatible with Samsung The Frame TVs and QN90B 43, 50 and 55 inches and QN85B 55 inches. Other swivel wall hanger The Frame supports 65-inch, QN95B 55- and 65-inch, QN900B and QN800B 65-inch, and QN700B 55- and 65-inch TVs. Finally, rotating studio stand Fits The Frame 43, 50 and 55 inches, QN90B 43, 50 and 55 inches and QN85B 55 inches. trust the price 349 € Where 399 €depending on the selected model.

>>> SEE ALL THE NEWS FROM THE IFA 2022 SHOW
Source: Samsung
Other articles that may interest you on ON-mag and the rest of the web
---
Samsung, IFA 2022