Get started with Fitbit Sense 2: the unschooled smartwatch
Fitbit introduced Sense 2 at IFA 2022. So we got to experience the new smartwatch at the show. At first glance, it's a nice smartwatch with an impressive makeover. However, it is not the capacitive button that the manufacturer has to change from its predecessor, which is now owned by Google. Find out why in this practice!
More
Useful upgrade button

Always so classy

Still efficient

Google Maps and Google Wallet will come with the update
Less
Many features are still behind a paywall

A version for all wrists
Fitbit Sense 2 – Release date and price
The new Fitbit Sense 2 will be available on September 19 for €299.95. You will have to choose between midnight grey, moon white and precious blue. In addition to the smartwatch, it is recommended to subscribe to the Fitbit Premium subscription, as this is the only way to get access to all the features of the smartwatch. However, the subscription fee is €8.99 per month or €79.99 per year.
Design and display
The design of Fitbit Sense 2 is almost unchanged. First, there is a new button that the manufacturer integrated into the case on the left side. It's a small change, of course, but it makes a lot of sense. Indeed, when testing the first Fitbit Sense, Stefan complained about random command input during push-ups, for example.
During an interview at IFA 2022, Fitbit revealed that many customers want a real button. And here it is: it works and doesn't bother you in a visually beautiful smartwatch. A possible downside: Fitbit Sense is still only available in a 40.5 × 40.5 × 12.3 mm case.
As in the previous model, the AMOLED screen is clear, sharp and really beautiful. Operation is mainly done through swiping gestures, which may not appeal to all smartwatch users.
Tracking and fitness
Like a Fitbit smartwatch, Sense 2 should naturally record your vitals. Fitbit has taken a particularly holistic approach to exercise, recovery, stress prevention and sleep tracking. However, if you want to use all the features, you have to subscribe to the Premium subscription for €8.99 per month.
Sense 2 even supports taking an EKG, during which the smartwatch sends small electric shocks to your body. To do this, simply place your hand on the watch and wait 30 seconds. Although EKG data is not accurate enough to replace a real EKG, it can still indicate problems with your cardiovascular system.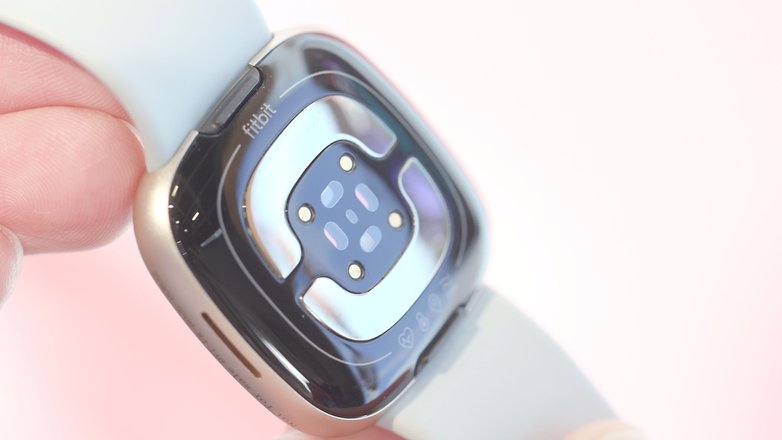 Fitbit has introduced a Sense 2 called "Sleep Animals" that you can also display with other Fitbit models. Our press contact for IFA was a sleeping hedgehog as he was active at night for the past few days. In total, you will have a choice between five animals. The fact that this feature is worth noting in practice already says a lot about the innovations of Fitbit's new smartwatch.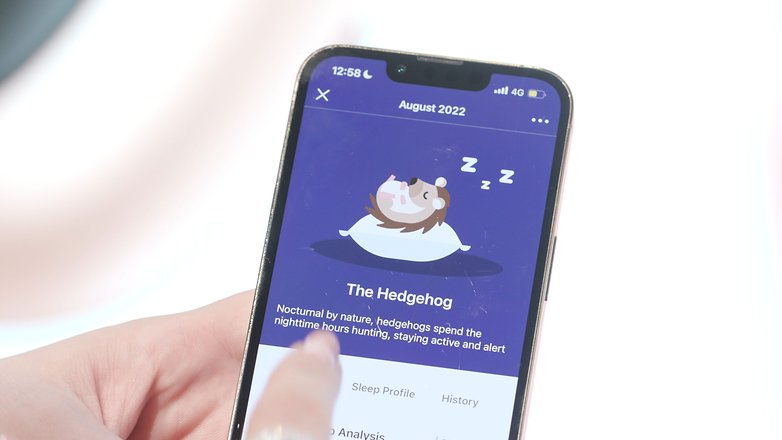 As in the previous model, breathing exercises, reducing stress, etc. There are re-mindfulness functions for Again, these are only available as part of a premium subscription.
Smart features
Sense 2 is a true smartwatch and therefore supports installing apps, can show you notifications and more. Despite the new Google ownership, Fitbit unfortunately doesn't use Wear OS 3.0 yet. Check out the related overview to find out which smartwatches are compatible with the new OS.
Unfortunately, as with its predecessor, the banana principle also applies to the release of Sense 2. Two interesting apps will come to the smartwatch only later this year. You have to give up Google Maps and Google Wallet, which used to be called Google Pay, and which on Fitbit is actually called Fitbit Pay. In contrast, like the new Samsung Galaxy Watch 5, there is turn-by-turn navigation for your routes.
Fitbit Sense 2 – Autonomy
The battery life of Fitbit Sense 2 is estimated by the manufacturer to be more than six days. Of course, we didn't get to test it at IFA, but we welcome the fact that you can fully charge the smartwatch in just ten minutes.
The first verdict
Overall, the Fitbit Sense 2 is a very, very incremental improvement. In this regard, we have to applaud the fact that the manufacturer listened to its community and replaced the capacitive button with a real button. However, many critical points of the previous model remain.
You still have to subscribe to an expensive subscription which remains the most critical point. It doesn't help that Fitbit tells us that subscriptions are steadily increasing. It seems that the brand is therefore approved in this opinion, but until the manufacturers stop doing anything, I will continue to rebel against the "rewarding" of expensive products!