Oppo and OnePlus forced to stop selling smartphones in Germany… and soon in France?
Chinese smartphone maker Oppo and its subsidiary OnePlus have been forced to stop selling smartphones in Germany through official channels after losing a lawsuit against Nokia.
08/10/2022 update
After this article was published, Oppo wanted to make the following statements:
"As the owner of numerous 5G patents, OPPO values ​​the role of intellectual property in innovation. We are accustomed to entering into cross-licensing agreements with many leading companies and are committed to promoting a healthy intellectual property ecosystem. A day after OPPO and Nokia's 4G contract ended, Nokia immediately took legal action after charging unreasonably high renewal fees.
Our long-term commitment to the German market remains unchanged and we are actively working with affected parties to resolve the ongoing issue. Aside from the temporary suspension of sales and marketing of the affected products through OPPO-owned channels, OPPO will continue to operate in Germany. During this period, users can continue to use OPPO products, access after-sales services, receive future operating system updates, etc. »
Oppo adds that this situation only affects Germany and that other markets will not be affected. This directive is limited to the temporary suspension of sales and marketing of the affected products through Oppo-owned channels in Germany.
Original article dated 08/09/2002
Two of the biggest smartphone manufacturers, Oppo and OnePlus, have officially stopped selling their devices in Germany. In question, the defeat in court after a patent dispute with Nokia related to 5G technology. The Finnish company has already announced that 6G will be on the market by 2030.
In early July, the Mannheim District Court (via WinFuture ) ruled in favor of Nokia and ordered the two sides to reach an agreement or face a sales ban on Oppo's phones. Apparently, the two companies could not resolve the issueMunich 1 Regional Court led to an application The sale of Oppo and OnePlus smartphones has been banned in the country since August 5.
Nokia wins court case, OnePlus and OPPO must leave Germany
The dispute was over patents related to 4G (LTE) and 5G Standard Essential Patents (SEPs). Nokia sued OPPO for nine SEPs and five application patents in three German regional courts, including Munich and Düsseldorf. The court determined thisOppo and OnePlus used 5G technology in their smartphones without paying for patents that they would have stolen from Nokia.
After the Mannheim court ruled in Nokia's favor, Oppo had the choice to sign a license agreement with Nokia or simply exit the German market. Unfortunately, no agreement was reached, the smartphone maker finally chose the latter solution. As a result, the court issued a cease and desist order against the Chinese brand. Shortly after the court order, all the smartphones had already disappeared from the brand's website, as well as from OnePlus.. However, these are still available from other manufacturers such as Amazon, obviously while stocks last.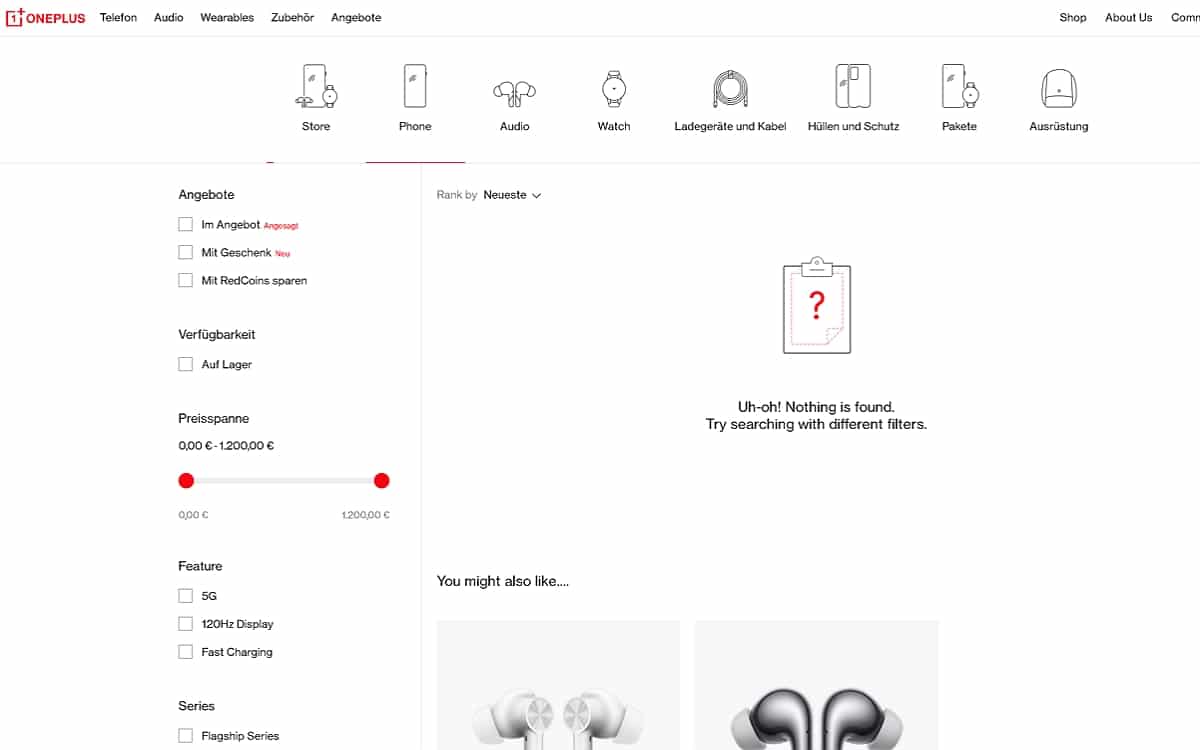 Fortunately, owners of existing Oppo smartphones in the region will still be able to use their devices as normal. Other Oppo-branded products will still be available for purchase, such as audio devices and other non-smartphone technology. According to the OPPO Germany website, " There is currently no product information on the site. Users can continue to use OPPO products without restrictions, receive support and of course receive all future updates ".
Oppo and OnePlus may also leave France soon
This victory for Nokia may just be the beginning of a whole series of restrictive patent decisions. Since these are not limited to the German market, Nokia is reportedly currently taking legal action against Oppo in the Netherlands, UK, France, Spain, Finland and Sweden.
Therefore, it is likely that the current ban on sales, which is limited to the local level, will be significantly expanded in the context of these other legal actions. It is not It is not impossible that Oppo and OnePlus will also be forced to leave the French market in the coming months. However, such a decision may encourage Oppo to sign a license agreement with Nokia rather than leave the European market.
according to Winfuture, license fees can cost as much as €2.50 per smartphone sold, at first glance, it does not seem very impressive for the price of a smartphone. However, under German law, Oppo, OnePlus and their sister brands from BBK Electronics will have to enter into a global licensing agreement with Nokia. Oppo, OnePlus, Vivo, iQOO, Realme and other brands of BBK Electronics will therefore be forced to reduce their margins on all smartphones sold worldwide.
Oppo and OnePlus may have a retreat in Europe great news for other Android smartphone manufacturers such as Xiaomi, which has seen its market share increase significantly in recent years. Despite this, Oppo and OnePlus are among the most popular smartphone manufacturers with us, consumers may be the first victims of such withdrawalbecause our market will rapidly become less competitive.